A bizarre history of loans: Where did it really all begin?
By Paul Brown published
Permanent deals might not be so hot in January, but short-term ones could be – especially after the Football League scrapped the 'emergency loan' window last summer. But how did it all start, and what brought the most controversy?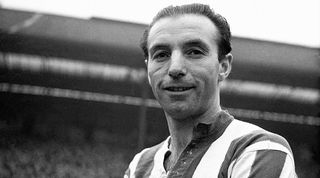 "Who on Earth is A.H. Chequer?"
That was the question asked by spectators when they saw this unfamiliar name on the Wanderers teamsheet ahead of the very first FA Cup final, played between Wanderers and Royal Engineers in March 1872.
In fact, 'A.H. Chequer' was a pseudonym for Morton Betts, who usually played for Harrow Chequers (hence 'A Harrow Chequer'). The Chequers had decided to pull out of the tournament after the first round, but that didn't stop Betts playing in the final. And, inevitably, he scored the game's only goal.
Unsporting behaviour
The loaning of players was common during football's early amateur days, although – as the use of the pseudonym suggests – the practice of borrowing ringers for big matches was frowned upon as being rather unsporting.
More often than not, though, loans were made out of necessity. If an away team turned up a man or two short, perhaps due to injuries or travel problems, they would borrow some players from the home team in order to make up the numbers. The loaning of players didn't really become an issue until football turned professional, and players became bound by contract to their parent clubs.
In 1885, Blackburn included three players on loan – Great Lever captain Tot Rostron, Preston forward Fred Dewhurst and Accrington half-back George Haworth (or Howarth, according to some sources) – for an FA Cup quarter-final against West Brom. However, after a "secret meeting" in Blackburn, the FA intervened to prevent the loanees from taking part. Even without them, Rovers triumphed 2-0 and progressed to the semi-final, then the final, where they played Scottish trailblazers Queen's Park.
Surprisingly, George Haworth (transparently named as "George Haworth of Accrington" in newspaper match previews) was allowed to play for Blackburn in the final, and he helped his adopted team to another 2-0 win. Rovers were accused of having "sacrificed any pride" by "begging permission" of the FA to field Haworth. But, as one newspaper pointed out, opponents Queen's Park were no strangers to borrowing players and were able to call up "all the good players in Scotland". So Rovers had only done what they had to do "in order to vanquish their formidable opponents".
Athletic objections
Leading sports paper Athletic News was heavily critical of the loaning of players for cup ties, calling it an "objectionable and unfair proceeding". Borrowing players didn't just give teams an unfair advantage, the paper said, but also created "unhealthy competition" for the services of the best players, increasing the "evil of professionalism". Clubs were often making disruptive approaches for players, and players were becoming mercenaries, turning out for whichever clubs paid the most.
After the Football League was formed, and expanded to add a second and third division, teams began to borrow players ahead of potentially lucrative "test matches" – the original relegation and promotion play-offs.
"When will something be done to check the wholesale system of borrowing players to help a club to escape or pull through the test fixtures?" asked one football journalist in 1898. This followed Manchester City's borrowing of England full-back Tommy Clare from Burslem Port Vale for a crucial end-of-season game at Newcastle. City actually lost the game, and missed out on the test matches, but the whole affair was regarded as "nothing short of a scandal".
At a meeting in April 1898, the FA banned "the loaning and borrowing of players for special matches". Not all clubs heeded the ban. In 1901, Middlesbrough and Glossop were reprimanded following the loan transfer of goalkeeper James Saunders to Boro, and Preston were fined £5 for signing John Wilkie on loan from Partick Thistle. In the ensuing commotion, it was reiterated that such loans were not allowed under FA and Football League rules, and that any club that was party to them would be "severely dealt with".
And today's special guest...
Loans returned during the Second World War, when Football League competition was suspended and replaced by a regional Wartime League. Many footballers joined the armed forces and it was difficult for clubs to raise teams from their significantly reduced pools of players, so a 'guest player' system was introduced, which allowed clubs to loan players on a match-by-match basis.
This led to some of football's biggest stars making unlikely appearances for rival clubs. Stan Mortensen of Blackpool guested for Arsenal, Eddie Hapgood of Arsenal guested for Chelsea, and Stan Cullis of Wolves guested for Liverpool, while another notable Liverpool loanee was Preston's Bill Shankly. The future Reds manager made an appearance as a Liverpool player in a 1942 win over Everton.
The best players were very much in demand during wartime, and some played for different clubs within the same week, or even on the same day. On Christmas Day 1940, future England international Len Shackleton played for Bradford Park Avenue during the morning and then for Bradford City in the afternoon, finding the net in both matches.
One of the most high-profile wartime loanees was Stoke City's Stanley Matthews, regarded as "England's number one football personality". Matthews joined the RAF and was based near Blackpool, making more than 80 guest outings for the Seasiders and later joining the club on a permanent basis. The England wideman also played some wartime games for Manchester United and Arsenal, and even made an international guest appearance for Scotland.
Several professional players were based at the Aldershot Garrison army training camp, which was fantastic news for the original Aldershot FC. The lowly third-division outfit were able to call up England senior internationals Stan Cullis, Joe Mercer, Cliff Britton, Tommy Lawton and Frank Swift, plus Scotland's Matt Busby, to create what must surely be the most formidable team of loanees ever assembled.
Radical ruling
After the war, as football got back on its feet and clubs rebuilt their sides, the guest player system was phased out, and loans were pretty much off the table once more. They were only properly sanctioned following the end of football's 'retain and transfer' system, which was scrapped in 1963, leading to a loosening of some of the restrictions surrounding players' contracts, and also to the abolition of the maximum wage cap.
Then, in 1966, the Football League made what newspapers called a "most startling proposal" to allow the "temporary transfer of players" – with certain restrictions. Each club could make only two loan transfers per season, and transfer fees could not be paid. Loans had to last for at least three months, and they could only be made between clubs in different divisions.
The rules surrounding loan transfers would be changed over subsequent years, notably in 1995 after the Bosman ruling – which shook up the entire transfer system – and then in 2003 with the lifting of the restriction on loans having to be made between clubs in different divisions. There were also temporary bans, such as in 1980, when loan transfers of players other than goalkeepers was outlawed. But the 1966 proposal effectively put into place the loan system as we know it today.
In 1967, Torquay United signed 19-year-old winger John Docker on loan from Coventry. Docker scored twice on his Torquay debut, a 3-0 win over local rivals Exeter, but played only three more games during his loan and never played at all for Coventry. So while he hardly had an illustrious career, Docker can perhaps be remembered as the first signing under the new loan transfer system.
Thank you for reading 5 articles this month* Join now for unlimited access
Enjoy your first month for just £1 / $1 / €1
*Read 5 free articles per month without a subscription
Join now for unlimited access
Try first month for just £1 / $1 / €1
Quizzes, features and footballing fun
Get the best features, fun and footballing frolics straight to your inbox every week.
Thank you for signing up to Four Four Two. You will receive a verification email shortly.
There was a problem. Please refresh the page and try again.