Cristiano Ronaldo: "I feel betrayed by Manchester United"
Manchester United forward Cristiano Ronaldo has taken shots at the club, manager Erik ten Hag and even Wayne Rooney's looks in a fiery interview with Piers Morgan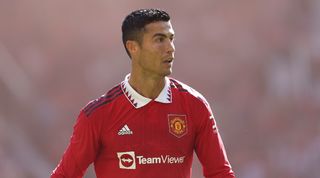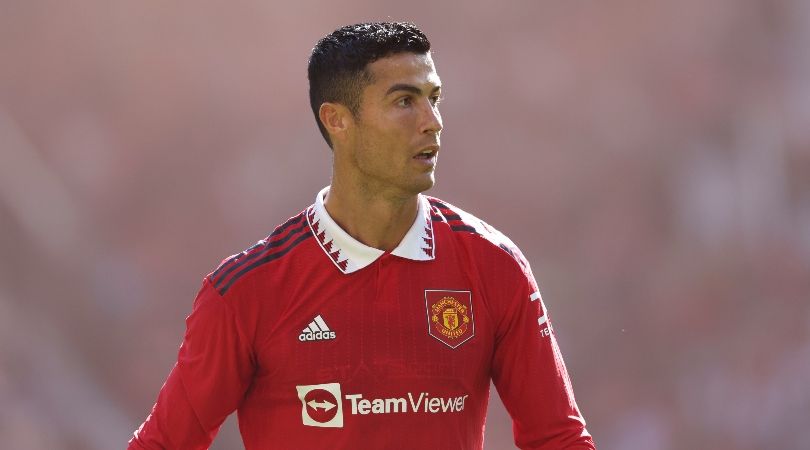 (Image credit: Getty Images)
Cristiano Ronaldo has criticised Manchester United, the club's manager Erik ten Hag and claims he feels "betrayed" in a stunning interview with Piers Morgan.
The Red Devils and Portugal winger has cut a miserable figure at Old Trafford this season, having been marginalised under Erik ten Hag in recent months. Ronaldo returned to Man United in the summer of 2021 and scored 18 league goals last term, before falling down the pecking order under the new manager this term.
When asked by Morgan if he felt the club had betrayed him, Ronaldo was adamant. "Yes, not only by the coach, but another two or three guys around the club," Ronaldo stated. "I felt betrayed. People should listen to the truth. Yes, I felt betrayed and I felt like some people don't want me here, not only this year but last year too."
Ronaldo claimed Ten Hag, who swapped Ajax for the Old Trafford dugout over the summer, has shown him a lack of respect by benching him so often this term. "I don't have respect for him because he doesn't show respect for me," Ronaldo said. "If you don't have respect for me, I'm never gonna have respect for you. I think the fans should know the truth. I want the best for the club. This is why I come to Manchester United."
Ronaldo went on to say that United had shown "no evolution" since his former United manager Sir Alex Ferguson - who signed Ronaldo from Sporting as an 18 year old - retired in 2013. "Nothing had changed," he said. "I love Manchester United. I love the fans, they're always on my side. But if they want to do it different… they have to change many, many things. [Ferguson] knows better than anybody that the club is not on the path they deserve to be."
The 37 year old also took shots at Ralf Rangnick, who served as United's interim manager towards the end of last season, and former team-mate Wayne Rooney.
"If you're not even a coach, how are you going to be the boss of Manchester United?" Ronaldo said of Rangnick, who had previously worked as a sporting director for club's including Spartak Moscow and Red Bull Salzburg. "I'd never even heard of him."
Of Rooney, a former close friend, Ronaldo got even more personal. "I don't know why he criticises me so badly," the six-time Ballon d'Or winner said. "Probably because he finished his career and I'm still playing at a high level. I'm not going to say that I'm looking better than him. Which is true…"
Following these comments, Ronaldo's position at Manchester United has surely become untenable and he will be expected to leave the club following the World Cup.
Thank you for reading 5 articles this month* Join now for unlimited access
Enjoy your first month for just £1 / $1 / €1
*Read 5 free articles per month without a subscription
Join now for unlimited access
Try first month for just £1 / $1 / €1