Schumacher helps fund Podolski signing
BERLIN - Seven-times Formula One champion Michael Schumacher has paid 875 euros ($1,121) to help finance the return of striker Lukas Podolski to FC Cologne, the Bundesliga club said.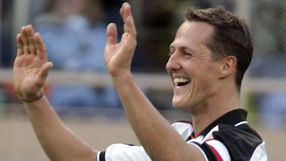 Germany international Podolski recently signed to rejoin his former club from Bayern Munich at the end of the season.
Schumacher bought several pixel areas on the club's website at 25 euros apiece and if all 37,500 pixels that make up a digital Podolski portrait are sold, the club will eventually make just under one million euros to go towards covering part of the 10 million euro transfer fee.
"So, boy, you decided to follow your heart...Now you can show what you've got and allow all FC fans to celebrate again," Schumacher wrote in a message on the club's website.
Thank you for reading 5 articles this month* Join now for unlimited access
Enjoy your first month for just £1 / $1 / €1
*Read 5 free articles per month without a subscription
Join now for unlimited access
Try first month for just £1 / $1 / €1