Sir Alex most powerful in British sport
LONDON - Manchester United manager Sir Alex Ferguson was named as the most powerful person in British sport ahead of London Olympic Games chairman Sebastian Coe and Manchester City owner Sheikh Mansour.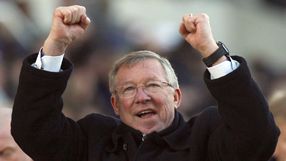 The Times newspaper listed Ferguson at the top of their Power 100 list, saying: "He has been shaping our sporting lives for decades, to the extent that he is atop our summit, and the hard part is not establishing where his power starts but where it ends."
Russian Roman Abramovich, Chelsea's billionaire owner, was listed at No.6 with footballer David Beckham seventh, England manager Fabio Capello eighth and Richard Scudamore, the chief executive of the Premier League, in 10th.
FIFA president Sepp Blatter was ranked 20th and IOC president Jacques Rogge 25th.
The 67-year-old Ferguson, who has been in charge of Manchester United since 1986, has won more trophies than any other manager in British football after early successes at Aberdeen.
United are world, European and English champions and lead the Premier League table.
The 52-year-old Coe, who won the 1500 metres gold medal at the 1980 and 1984 Olympic Games and set a number of world records, is a former MP, the chairman of FIFA's ethics committee and vice-president of the IAAF, the world governing body of athletics.
The Times said: "He will be remembered as one of British sport's greatest statesmen."
Putting Sheikh Mansour at No.3 on the list, the newspaper said the impact of his riches "has been seismic".
His investment in Manchester City, who reportedly made an unsuccessful bid of more than 100 million pounds ($137.8 million) for AC Milan's Kaka last week, has turned the long under-achieving club into the richest in the world.
"There is every chance he will top this list next year if he achieves his goal of transforming City," the newspaper said.
Thank you for reading 5 articles this month* Join now for unlimited access
Enjoy your first month for just £1 / $1 / €1
*Read 5 free articles per month without a subscription
Join now for unlimited access
Try first month for just £1 / $1 / €1