Why only the toughest survive in Premier League academies
Long commutes, life in digs and pressure – why only the toughest survive in Premier League academies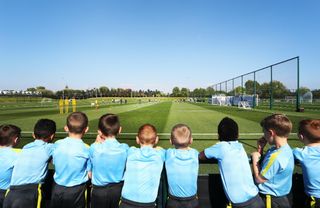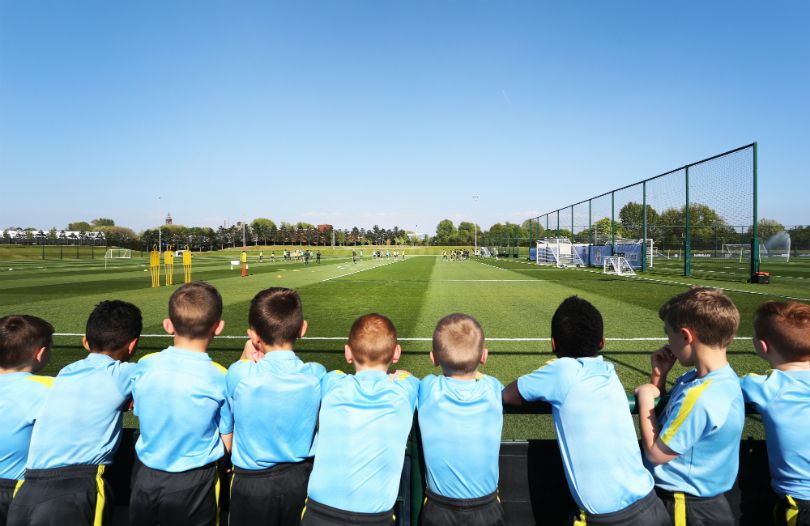 Reiss Nelson is running through his repertoire of tricks and flicks on an astroturf pitch in north London. A photographer snaps his every move as he models a new pair of boots, while a group of five friends watch on a short distance away.
He's yet to make an appearance for Arsenal's first team, but is enjoying the perks of life in a Premier League academy. At 17 he already has a boot deal with Adidas and boasts a 70,000 strong following on Instagram.
It looks like a leisurely existence, but the reality is very different. Just 0.5% of the 12,500 footballers in England's academy system go on to become professionals, at the end of a long road riddled with potential pitfalls, pressure and sacrifice.
Life on the road
The road to the top often begins with a long commute. Nelson's sister drove across London to take him to and from training from the age of six after he was given a three-year deal by Arsenal while still in primary school. "She's had to make a lot of sacrifices," he says to FFT.
Reading's John Swift knows all too well about long journeys and even longer days. He joined Chelsea's academy when he was 12. "Academy life isn't easy," he says. "In high school, I'd do a full day and then my mum or dad would drive me an hour to training, three or four times a week. It was hard for them."
Youngsters often have to forego the carefree life enjoyed by their friends. "There are times when you have to miss birthday parties," says Tottenham youngster Kyle Walker-Peters. "I used to play 5-a-side with my mates but I had to stop when I was in Year 8 so I didn't get injured. It was hard telling my friends."
Nelson recalls a similar experience: "I loved playing school football with my mates," he adds. It was a life outside of the Arsenal environment, where everything is very serious. At school it was laid back, it felt like I was at home. When I couldn't play it was upsetting."
Grades and goals
Balancing schoolwork with the pursuit of a career in football brings additional pressure. Southampton's academy psychologist, Amy Spence, recalls the struggles of one young prospect. "He came to see us because he was suffering from anxiety, he was really struggling to deal with the pressure.
"The young players are tired a lot more than other boys their age. They have to deal with schoolwork, training, moving out and the pressure of wanting to succeed, particularly in their GCSE year. "
At Southampton, poor grades or a lack of effort in the classroom sees players withdrawn from training and games as they try and prepare them for a life away from football if they don't make it.
Walker-Peters recalls the hardline stance of his parents. "They always drilled it into me that I needed to get my grades. My school work came before my football. If I didn't complete my schoolwork, my parents would come down hard on me."
The pressure on academy players is great, but he believes it's also helped him on the pitch. "When I do my warm-ups I do it properly, I do everything properly, that attention to detail comes from school I think."
Growing up
Most Premier League academies boast five-star facilities, but youngsters are far from molly-coddled. Those living a distance away from their clubs are encouraged to live with host families, where they're taught valuable life skills.
"Living in digs helped me to become more independent," says Walker-Peters. "The family I lived with did a lot for me, but I had to learn how to cook, clean and look after myself."
Players who have to travel 30-40 miles to Southampton's Marchwood training ground are offered a host family to live with one night a week between the ages of 13 and 16. Once they turn 16, many stay in digs three or four nights a week as training intensifies and enroll at nearby colleges to keep up with their studies.
The club put a list of stipulations in place to ensure the experience is a success. "We have a safeguarding officer who visits the home every six weeks," says Saints' academy director Matt Hale. "We make sure the players are contributing to household and socialising with the families."
Some families take on more than one player, but living with a team-mate means competition continues away from the training ground. "I lived with a Serbian centre-back called Milos Veljkovic," adds Walker-Peters. "When I first went to digs, I realised he was a top player. I looked at how he lived, carried himself, how he ate, I'd always ask him questions. I wanted to be as good as him."
'I realised I needed to be selfish'
Insecurity is arguably the biggest struggle for players in academy football. While players are part of a team, their team-mates are also their rivals as they all fight for the slim chance of winning a professional contract.
"When I was 16 I realised I needed to start being selfish," says Walker-Peters. "I wanted to show the club that they didn't need another guy in my position, I wanted them out of the club. I realised I needed to be selfish."
It's a personality trait the right-back believes is more common in foreign players who join academies in their teenage years. "They understand they've come to eventually play in the first team. They're friendly, but they don't come to make friends. Milos knew he was competing against me and other players for a place in the team. You could see he had that mentality."
Nelson has noticed a similar trend at Arsenal. "Foreign players are tough and very mature," he says. "From a young age they have had to leave their families, move abroad and live in digs. That takes a lot of maturity to do that I think."
To survive in such a cut-throat environment requires a particular type of character. "I'm very relaxed, I don't go into training every day thinking I'm being judged," he continues. "Being tense and too serious can have a negative impact on your game."
Walker-Peters sums up the reality of academy football: "Very few players make it. It's always in the back of your mind as you get older. My dad has always told me 'there are no friends in football' – you have to have that mindset to succeed."
Thank you for reading 5 articles this month* Join now for unlimited access
Enjoy your first month for just £1 / $1 / €1
*Read 5 free articles per month without a subscription
Join now for unlimited access
Try first month for just £1 / $1 / €1
Quizzes, features and footballing fun
Get daily World Cup 2022 news, updates and other football frolics to your inbox
Quizzes, features and footballing fun
Get daily World Cup 2022 news, updates and other football frolics to your inbox
Thank you for signing up to Four Four Two. You will receive a verification email shortly.
There was a problem. Please refresh the page and try again.