5 replacements Liverpool should consider if Philippe Coutinho joins Barcelona
Nemanja Grbic on the Liverpool transfer options Jurgen Klopp can explore if the Brazil international is sold in the next couple of weeks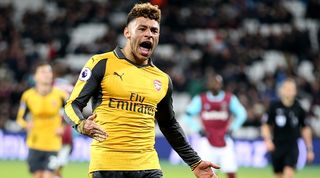 1. Thomas Lemar (Monaco)
With 14 goals and 17 assists in all competitions last season, Lemar was one of the main reasons why Monaco ended PSG's hegemony in France and reached the semi-finals of the Champions League. Even though he didn't draw the same level of attention as Kylian Mbappe, Radamel Facao and Bernardo Silva, several clubs have been interested in signing Lemar this summer.
The Frenchman might not possess Coutinho's magic with the ball at his feet, but he has plenty of weapons in his arsenal that can cause havoc to any opponent. A left-footed winger with pinpoint crosses and excellent vision, Lemar is a player who reads the game well and combines neatly with his team-mates. He has the experience of playing deeper in midfield, too, while his work rate is admirable and, above all, he's an expert in dead-ball situations.
Convincing the Ligue 1 champions to sell another of their stars before the end of this transfer window will be difficult, but it would certainly be worthwhile for Liverpool to test the water.
2. Hakim Ziyech (Ajax)
Ziyech enjoyed a brilliant maiden campaign at Ajax, creating the most chances of any player in both the Europa League and Eredivisie last term. The Morocco international, a lithe and nimble midfielder who's also capable of playing on the flanks, now appears ready to make another step in his career at the age of 24. With Ajax failing to make this season's Champions League, the timing might be right for the likes of Liverpool to pounce.
Ziyech notched seven goals and 11 assists last term, as well as creating 3.8 chances and completing 2.8 long balls per game. His 76% passing accuracy may not look too impressive, but that's because he is an ambitious distributor who likes to play penetrative balls forward. Jurgen Klopp will no doubt be attracted by his tireless defensive efforts, as well.
Ziyech is a wonderfully gifted player who still has plenty of room to grow. Under the guidance of the Liverpool boss, he could well prove an astute replacement for Coutinho.
3. Luan (Gremio)
Luan has been strongly linked with a move to Europe in the past two years, with Liverpool and Leicester both mentioned as potential destinations. If the Reds want a player who can offer similar flair and creativity to Coutinho, they should look no further than his compatriot.
The 24-year-old Brazilian can play anywhere across the attacking line and possesses extraordinary ball control. He has a mean shot from distance, too, and likes to drop deeper to be more involved in the build-up play. A creative distributor, he has produced two key passes per game this season - more than Firmino, Mane and Coutinho.
Luan looks set to leave Gremio before the end of the month, with the club's president confirming that Spartak Moscow have made an offer. Other sides will almost certainly join the race and Liverpool should be among them.
4. Alex Oxlade-Chamberlain (Arsenal)
Oxlade-Chamberlain is entering the last year of his contract with Arsenal and the chances of him penning a new deal with the Gunners seem to be decreasing by the day. Liverpool have been mentioned in relation to the 24-year-old for a number of weeks, but Chelsea have reportedly joined the race for his signature.
Arsene Wenger used Oxlade-Chamberlain in six different positions last season and the player didn't particularly excel in any of them. However, if he's handed his favoured central berth, Liverpool could have themselves an ideal successor to Coutinho; there may be differences between the pair, but the Arsenal man has potential and is entering his peak years.
His combination of pace, work rate and technique will certainly appeal to Klopp; injuries and inconsistency, conversely, will not. Oxlade-Chamberlain could be worth a punt, though.
5. Giacomo Bonaventura (Milan)
Of all the names on the list, Bonaventura is the most similar to Coutinho stylistically. Milan have been a shadow of their former selves in recent years, but the 27-year-old has nevertheless established himself as one of the finest midfielders in Italy in that time.
Skilful, quick-witted and imaginative, Bonaventura can both create and convert chances. His 2016/17 season was cut short by injury in February, but until that point he'd been an instrumental cog in the Rossoneri's midfield triangle, which is where he operated most of the time.
In 2015/16, however, he was primarily used as a left winger; both he and Coutinho completed 2.3 dribbles and 2.1 key passes per game, while Bonaventura provided eight assists to Coutinho's seven.
Obtaining the former Atalanta playmaker will be a challenge for the Reds, especially now that Milan have ambitious (and rich) new owners. Bonaventura is represented by Mino Raiola, however, and the notorious agent rarely misses an opportunity to capitalise on a big deal when it's presented to him.
Thank you for reading 5 articles this month* Join now for unlimited access
Enjoy your first month for just £1 / $1 / €1
*Read 5 free articles per month without a subscription
Join now for unlimited access
Try first month for just £1 / $1 / €1