Fantasy football scout: 5 bargain defenders under 4.5m to consider
Struggling to squeeze superstars into your squad this summer? In the first of a three-part series, fantasy football tipsters @FantasyYIRMA soothe your selection headache with these cheap stoppers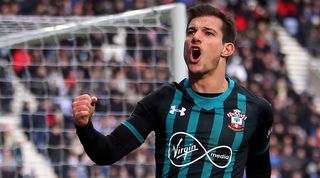 Save this date and time: Friday August 10, 6pm BST. Set a reminder, mark it as important, highlight it in red, include an asterisk or seven. Bottom line: make sure you are aware of the significance of this time stamp.
The deadline for Gameweek 1 is August 10 at 7pm, so if all else fails and you still haven't picked your team this reminder will serve as a one-hour warning to get your squad sorted in preparation for the upcoming season. The Friday night game between Manchester United and Leicester will catch a lot of people out, so ensure you don't lose ground in your mini-league before we kick back into Fantasy Premier League action at Old Trafford.
@FantasyYIRMA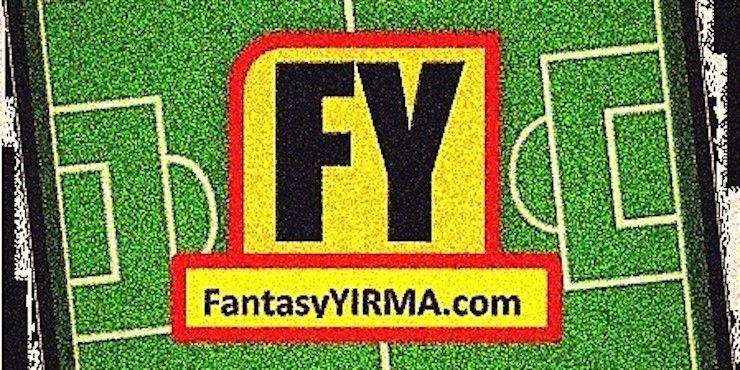 The budget of £100m to pick a squad of 15 players remains the same, however there's a strong sense of price inflation creeping in when you select your initial players. With that in mind, we've provided some insight into squad enablers in order to accommodate some of the high-value players such as Mohamed Salah (£13m), Harry Kane (£12.5m), Eden Hazard (10.5m) or Kevin De Bruyne (£10m) while ensuring you actually have enough budget remaining to click save on a completed squad.
Defenders like Marcos Alonso or Cesar Azpilicueta may once again be great fantasy picks, but with both priced at £6.5m you really will have to hunt out the bargains to accommodate these types of players. We've picked five bargain defenders with a set limit of £4.5m. With defenders, it's pretty straightforward what to look for.
Will they play?
Do they have clean sheet potential?
Can they provide an attacking threat?
1. Aaron Wan-Bissaka, Crystal Palace (£4.0m)
Patrick van Aanholt may very well be the PVA glue that joins the Palace defence and attack, but the attacking full-back comes in at £5.5m and is therefore too expensive to feature in this bargain listing. His team-mate Aaron Wan-Bissaka however should definitely be given some consideration.
At £4.0m, he is as cheap as you can get in FPL. He's been featuring during pre-season for Palace and had a strong second half showing in 2017/18, picking up a player of the month award, the club's young player of the year gong, not to mention plenty of plaudits. Expect to see Wan-Bissaka push Joel Ward hard to make the right-back slot his own. The 20-year-old is keen to play and has said previously that he was happy to go out on loan prior to his breakthrough at the tail end of last season.
If this still seems too much of a risk for you, then James Tomkins at £4.5m should give you less headaches over starting time.
2. Phil Jagielka, Everton (£4.5m)
Prior to Jags' inclusion on this list, we had to double check his age. He's seemingly been around for all eternity, although at 35 there's still value in the veteran Everton defender. It will certainly be up there on manager Marco Silva's to-do list to bring in some younger defenders but based on pre-season fixtures, it looks like Jagielka will Phil in alongside Michael Keane.
Fixtures are also in Everton's favour, at least on paper, given that they won't face any club from last season's top six until Gameweek 6.
Away fixtures to Wolves and Bournemouth alongside home games with Southampton, Huddersfield and West Ham have provided Everton with a platform to build on if they can get it right early on.
With Seamus Coleman and Leighton Baines both starting the season fully fit, plus the addition of the exciting Richarlison and there is optimism at Goodison at the start od this season. Jagielka offers a £4.5m route into the team and is worth consideration.

3. Cedric Soares, Southampton (£4.5m)
It almost wouldn't feel like a Fantasy Premier League squad if there wasn't a Southampton budget pick thrown into the mix. Cedric offers a cost-effective way into the Southampton defence that doesn't break the bank and is a decent offering as a fourth/fifth pick defender. He was one of the more positive performers for Southampton last season and will expect to start.
The Saints marched to just eight clean sheets across 2017/18 and manager Mark Hughes has clearly looked to address this by bringing in the Danish collosus Jannik Vestergaard. At 6ft 6'in, he strikes an imposing shadow and offers a goal threat to boot.
Vestergaard has entered the FPL game at £5.0m making him ineligible for this £4.5m list. But if you have a spare 0.5m in the bank, then you should know that the big Dane did manage seven league goals for Werder Bremen across two seasons.
4. Matt Doherty, Wolves (£4.5m)
There would have been eyebrows raised this time last year had you picked a Huddersfield defender going into the 2017/18 season. However the Terriers started the season incredibly strongly, proving there can be value in the promoted teams. Wolves' return to the Premier League comes on the back of a strong defensive platform that saw last season's Championship winners log 24 clean sheets over the course of the campaign.
SEE ALSO
Irish full-back Doherty chipped in with four goals and four assists and with the influx of creative talent coming into Wolverhampton via Portugal this summer, Wolves will not simply be making up the numbers this year.
Expect to see Doherty link up well with winger Helder Costa ahead of him this season. Wolves are building an exciting squad and if they can maintain the defensive side of the game, they will catch a number of teams out.
If budget is really tight for your squad, there may also be an option in Ryan Bennett at £4.0m. However it remains to be seen if he'll be a regular in the Wolves line-up.
5. Charlie Daniels, Bournemouth (£4.5m)
Charlie Daniels makes this list however it is with a pretty substantial caveat. Eddie Howe certainly does not have a wheeler-dealer approach to the transfer market. In fact, as of July 27, he has brought in only two summer signings of note: David Brooks from Sheffield United and, interestingly, Diego Rico from Leganes.
Full-back Rico has been brought into Bournemouth for a reported £10.7m and it would be assumed that despite Daniels being a fantastic player over the years, the incoming Spaniard will put a dent in his playing time. Perhaps not for the first few games though. Rico managed to get himself sent off in his final game in La Liga. Seemingly not impressed with an initial yellow card, he sarcastically applauded the referee and ended up with a second yellow and an early bath.
As such, he'll face a three-match ban before he can make a potential league debut, meaning that Daniels should get the nod for matches against Cardiff (H), West Ham (A) and Everton (H).
FantasyYIRMA (opens in new tab) started in 2012, focused on FPL news and previews. After coverage across 228 gameweeks, we are confident we could have been well on our way to becoming a qualified astronaut had the time been spent more productively
Thank you for reading 5 articles this month* Join now for unlimited access
Enjoy your first month for just £1 / $1 / €1
*Read 5 free articles per month without a subscription
Join now for unlimited access
Try first month for just £1 / $1 / €1