4 essential Football Manager 2018 tips that will make you a better player
Fraser Gilbert shares the key insights that'll help you help lead your side to success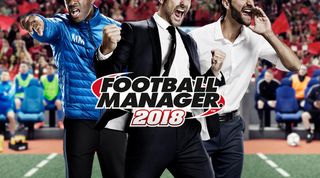 The release of a new Football Manager is always reason to celebrate, but it also poses a big question: how quickly can you adapt to its new features? FM 2018 offers up a range of new additions that can have a dramatic effect on your ability to achieve success, and it's therefore crucial that you learn how to master them.
With that in mind, we've detailed some tips below to help you conquer any teething issues, and ensure your reign lasts at least a little longer than Frank de Boer in south London. Read on, Frank...
Keep your squad happy
You might have heard by now that 'Dynamics' are a big feature in this year's game. It works by enhancing the relationship aspects of your players, granting them more personality traits while also making your job a heck of a lot harder.
When you first boot up a game of FM 2018, head to the Dynamics hierarchy screen, where you can see how each player in the squad ranks in terms of their influence. Keeping your leaders happy is key if you wish to keep your team onside. Want to sell an influential player? That's fine, but keep in mind that everyone below them in the hierarchy is likely to fall out with you as a result.
You can also take a look at the social groups each player fits into, as well as tracking their happiness on an individual basis. Be sure to keep tabs on all of this information, as the mood can quickly turn sour if you let things get out of hand – and that will translate to performances on the pitch.
Learn the new scouting features
You'll be overwhelmed the first time you head to the scouting screen in Football Manager 2018. The first thing you're likely to notice are scout options for a variety of players, wrapped around a new user interface.
From here, take some time to view your new tools, such as the ability to increase or decrease your scouting budget, choose how regularly you receive scout reports to your inbox, and an improved ratings scale that sees every player rated out of 100 (which changes based on your scouts' knowledge of them). You can also alter your scouting focus, which allows you to dictate the type of players you're after and how quickly you need them.
Of course, you can still navigate to the player search screen as usual, but again, you'll notice it's sporting a new design. The main difference is that your scouting package now dictates how large a database you're allowed to view, and this can be altered for a fee.
Study your team report
There are even more tactical options in FM 2018 compared to last year's game and, as usual, picking a winning formation remains a tough goal. The best way to determine your ideal tactic(s) is to analyse your team report before you get started, browsing your squad's strengths, weaknesses and depth in each position. This should lend to a successful style from the outset.
And speaking of tactics, it's worth noting that you can take advantage of a selection of new player roles this year, including inverted wingers and the 'mezzala'. Another welcome feature is the ability to set match plans - changes in tactics that activate automatically at a certain time during each game based on the scoreline. If you're planning to use certain mid-match tactics on a regular basis, it's definitely worth setting them up.
There's also a new pre-match briefing feature that you can engage with before every game. This is basically a way to make sure players understand your tactics ahead of the match, and they'll also give their opinions based on your choices. Be sure to get your matchday tactics arranged before you reach this screen.
Make use of sports scientists
Sports scientists were introduced in last year's game, but took something of a backseat role. FM 2018's new medical centre allows them to utilise their expert knowledge more effectively to help you avoid suffering too many injuries.
This year, the physio and sports scientists attributes have been separated, so make sure you look for the sports science attribute when hiring someone for the role. You can find their advice in the medical centre section, which allows you to view risk assessments, in-depth fitness data and your squad's past history in the injury department. Pay attention to your overall assessment and consider taking action with those who are considered a high injury risk.
Don't just stop there, either. Return to your medical centre on a regular basis to see how your players are reacting to training and regular game time, which can indicate the potential of an injury before it occurs. Be sure to do the same for your youth players, too.
More Football Manager 2018... 
FourFourTwo's 100 Best Teenagers in the World 2017
Quizzes, features and footballing fun
Get the best features, fun and footballing frolics straight to your inbox every week.
Thank you for signing up to Four Four Two. You will receive a verification email shortly.
There was a problem. Please refresh the page and try again.