The 15 teams we can't wait to be in Football Manager 2018
With FM 2018 just around the corner, Bradley Russell challenges you to take this mix of clubs – from fallen giants to talent-rich young squads – to glory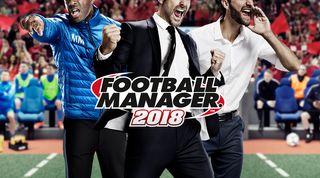 Tottenham (Premier League)
Mauricio Pochettino has already got Spurs playing like the real deal – but can you go one better? With £65m swelling the coffers and 150k worth of wages burning a hole in your bank balance, you can bolster your ranks – as long as you can keep hold of Harry Kane.
Failing that, you can go the Poch route and start blooding English youngsters in the Champions League as soon as possible.
Napoli (Serie A)
Napoli are currently playing some of the most scintillating football in Europe, and you can too with players like Dries Mertens, Marek Hamsik and Jose Callejon at your disposal.
If you can navigate the maze that is the Serie A loan system, you may even be able to nurture a few gems from your U20s. But the question remains: can you topple Juventus and bring the Scudetto back to Naples for the first time since 1990?
Blackburn (League One)
There are few better feelings than reviving a fallen giant on FM – and Blackburn offer the best chance to do so this year. With the board expecting you to to walk League One, your budget far exceeds your rivals – meaning you've got a real chance to build a dynasty at Ewood Park.
Your squad are young, hungry, and you've even got midfielder Joe Rankin-Costello in your youth ranks (boasting 5-star potential). Blackburn are perfect for those who want a stroll for the first couple of seasons.
Nice (Ligue 1)
What's more difficult: attempting to tame PSG or attempting to tame Mario Balotelli? If you're the Nice manager, you'll be able to find out.
For the romantics, you've got Wesley Sneijder propping up the midfield alongside Barça and PSG target Jean Michael Seri, plus a bunch of frankly middling players and a lacklustre £5m budget. Think you've got what it takes to take on the Ligue 1 big boys? It doesn't get much tougher than this.
LA FC (MLS)
You'll be hard-pressed to find Los Angeles Football Club in your game – but that's because they're not active until the end of the MLS 2017 season. Once December rolls around, though, you'll be able to fulfil your dream of building a club from scratch. After a whole host of draft days and free agency scouting, you'll hopefully have a team to knock your neighbours LA Galaxy right off their perch.
St Johnstone (SPL)
If you're aching for an obscure team in Europe but don't want to venture too far outside your comfort zone, then St Johnstone might be your best bet. With only a paltry 100k to play with, not only are you going to have to contend with Celtic, Rangers and Aberdeen for domestic honours, you'll have European games coming thick and fast (if you get past the qualifiers, that is).
Milan (Serie A)
While the £18m transfer budget might not reflect the money that Milan have chucked at players in the summer transfer window (frankly it's because they've already splurged), it should be more than enough to help kickstart the Rossoneri's revival from the doldrums of Italian football.
Gianluigi Donnarumma is, for all intents and purposes, the next Buffon, and Leonardo Bonucci is one of world football's elite centre-backs. Then there's the small matter of the Milan Derby to contend with. Enjoy.
Forest Green Rovers (League Two)
It's not often you get to play as newcomers to the English league, so Forest Green Rovers offer up a unique opportunity. Can you survive – and even thrive – in League Two? A 100k transfer budget stands you in good stead compared to others in the division, but you've got one hell of a task on your hands to take them to the promised land of the Premier League.
Ajax (Eredivisie)
The Ajax Way has come under scrutiny in recent times – so how about forging your own style at the Dutch giants? Boasting some of the premier talents in Europe, and a fairly hefty (for the Dutch league) £13m transfer budget, you might one day be mentioned in the same breath as Johan Cruyff... or, failing that, Frank de Boer.
Everton (Premier League)
Ronald Koeman struggled with the undoubted talent at his disposal - so can you bring success to the blue half of Merseyside instead? More importantly, can you find a proper Romelu Lukaku replacement? £20m and a litany of expensive footballers around a gifted (if imbalanced) squad should give you a good platform to excel where the Dutchman failed.
Chivas (Mexican Premier League)
If you're aching for an Athletic Bilbao-style game with lighter restrictions, then grab your passport and head on over to Mexico. Chivas only sign Mexican players, and they have a threadbare trophy room to boot, having not won the league in over a decade. This could be right up your calle.
Portsmouth (League One)
It's coming up to a decade since Pompey's famous FA Cup triumph. In the interim, the south coast club have fallen... then fallen some more. Their promotion to League One last year was a rare bright spot – and you could take them even further.
While your financial woes have subsided, there isn't a lot of room to bring in players – so you'll have to wheel and deal your way to the Championship and beyond.
Sunderland (Championship)
Calling all firefighters. This blaze in the north-east shows no sign of burning out. Simon Grayson has already been given the boot this season – but can you fare any better? It's play-offs or bust if you take over immediately, and £12m in the bank to sign new players certainly doesn't go amiss. But going up is easier said than done.
Girona (La Liga)
You can't beat having a go as a plucky underdog – especially if they're backed by Manchester City's finest reserves. That's right, City's connection to the club allows for greater scouting freedom and the ability to loan players from the Etihad for no cost. Which is handy, as you practically have no transfer budget to begin with.
MSV Duisburg (2. Bundesliga)
Bear with us on this one. MSV Duisberg are the hard-luck case of German football since the turn of the millennium. Having been runners-up in the German Cup four times, as well as once in the Bundesliga way back in 1964, they've been yo-yoing about between the German divisions – eight of their last 13 seasons have ended in promotion or relegation.
Their last two trips to the German top tier have ended in them coming straight back down. Can you finally keep the Zebras (yes, that is their nickname) in the Bundesliga for more than a season and, maybe, just maybe, bring home some silverware?
Now read...
FourFourTwo's 100 Best Teenagers in the World 2017
What's it like to scout for Football Manager? A Sports Interactive expert reveals all
The 23 best football games ever made: Sensi, FIFA, Virtua, PES and more
17 teams we can't wait to be on Football Manager 2017
Thank you for reading 5 articles this month* Join now for unlimited access
Enjoy your first month for just £1 / $1 / €1
*Read 5 free articles per month without a subscription
Join now for unlimited access
Try first month for just £1 / $1 / €1
Get FourFourTwo Newsletter
The best features, fun and footballing quizzes, straight to your inbox every week.