The rise of the 'fake No.2 goalkeeper': How EFL clubs are exploiting the emergency loan loophole to save budget
Pressure to get results in the EFL means clubs are thinking outside the box and making the emergency loan rule work in a way that saves them money, but is it also harming careers?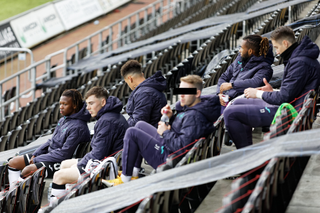 (Image credit: Getty)
Daniel Gyollai is a former Hungarian U21 goalkeeper. Now 26, he has just been released by National League side, Maidenhead United.
Ten years ago a promising career lay in front of him. He moved to England from Hungary and signed for then Premier League club Stoke City. He began playing for their U18 and U21 sides, all the while earning caps for Hungary's international youth teams up to U21 level. In 2016 and 2017 he was loaned to local non league side Nantwich Town and played a total of eight games there. In 2018 Stoke were relegated to the Championship. At this stage, Daniel is 21 and hasn't played a minute of senior football in the English Football League and has just two EFL Trophy games on his CV.
At the end of Stoke's first season in the Championship (they finished 16th) Daniel was released. Wigan signed him. He was named on the bench by the Latics four times in the 2019/20 season but didn't play a single minute of football.
Wigan released him and he signed for Peterborough in League One and was named their No.2 goalkeeper for the 2020/21 season. After 39 appearances on the bench for Posh, their No.1 goalkeeper, Christy Pym, picked up an injury. Finally, Daniel's big chance? No. Why? Because he is a fake No.2 goalkeeper.
Instead of handing their young Hungarian No.2 his first-ever minutes of senior football, Peterborough chose to activate the EFL's 'emergency goalkeeper loan' clause which allows them to bring in a replacement GK with more experience on loan for seven days because they had no 'Professional Goalkeepers' available, in the eyes of the EFL.
Crucially, the EFL's definition of a professional goalkeeper is "a goalkeeper (excluding any goalkeeper registered as a Non-Contract Player) who has been named in the starting eleven on five or more occasions by: any Club (or Premier League club) in any matches in the relevant league or first team cup competitions (other than the EFL Trophy)".
Emergency goalkeeper loans last a week but can be extended in weekly increments. At this stage Daniel is 24 and has made ZERO appearances in a professional league or cup game. The loophole meant he remained on Peterborough's bench with Joe Bursik joining on emergency loan from (oh cruel irony) Stoke City.
To make matters worse, Bursik is three years Daniel's junior and had played 15 games in League One via a loan to Doncaster that season. Bursik was actually recalled by Stoke during a goalkeeper crisis and played 10 Championship games for them. A dizzying 25 senior games to his name comfortably qualified him as a 'Professional Goalkeeper' in the eyes of the EFL.
Football is cruel, and it got crueller for Daniel. That summer he was put on the transfer list by Peterborough and frozen out of the team, not even appearing on the bench, then just after Christmas he was loaned to Maidenhead United in the National League. After two games he signed permanently.
At last! Regular football, albeit in non league. Things were going well until disaster struck in April this year when he sustained an ACL injury. It means he's unlikely to play football again until 2024. What's worse is the fact he will have to start without a club as Maidenhead released him at the beginning of June. After all, what non league club can afford to pay an injured player for six months?
There are other examples of fake No.2s if you look closely. In 2021-22 Connor Ripley signed for Salford from Preston on an emergency loan that was extended four times. He played seven league games for Salford and once in the FA Cup. Zach Jeacock was the fake No.2 in this instance and even more intriguing is that he was a loaned in fake No.2 having been signed on loan by Salford for the season from Birmingham.
Jeacock returned to Birmingham towards the end of 2021/22 and played two first team games, conceding 10 goals. Now 22, he has just 24 games on his CV, but only and handful of these are in the EFL, the rest are non league appearances. You could argue he's miles off first-team football at any professional level and way behind where a 22-year-old keeper with his talent could be.
Goalkeeping structure has changed. Fake No.2 keepers are likely to become more common while the emergency loan option exists. The clause is actually designed, in theory, to protect inexperienced young goalkeepers from being thrown in the deep end in the EFL, but it's also potentially taking crucial senior minutes away from slightly older goalkeepers like Daniel Gyollai and Zach Jeacock.
Host of the GK Union podcast, Matt Beadle points out that, incredibly, Grimsby didn't have a No.2 goalkeeper in their match day squad for most of their games last season. Beadle also predicts that soon most League One and League Two No.1 goalkeepers will be loaned in from the Premier League and Championship.
"In the Premier League, clubs will have a strong No.1, a strong No.2 and more recently, a semi-strong and ultimately reliable No.3" he explains. "High-profile examples of reliable No.3s this season include Manchester City's Scott Carson and Marcus Bettinelli at Chelsea. However, with less money naturally available in the third and fourth tiers, less resources are forthcoming. As a result, the depth of a goalkeeping department is naturally compromised.
"Imagine the goalkeeping budget for a League Two club is £2.5k a week. That club could sign two decent goalkeepers – one on £1.5k a week and the other on £1k a week, granting a certain degree of assurance.
"Or, they could exploit the emergency loan system, utilise a large share of the budget on a very strong No.1 and stick a fake No.2 on the bench. Lower budgets, plus pressure for results make this an increasing trend."
It's even possible that verbal pre-agreements could be in place between clubs about certain goalkeepers who could be made available quickly if an emergency loan is ever required.
Harry Isted is a goalkeeper who you could argue has finally escaped the limbo of the fake No.2 role. He was loaned to Barnsley from Luton this January having played less than five EFL games in a very malnourished career (he turned 26 in March).
Isted performed well at Barnsley, almost helped them seal promotion to the Championship via the play-offs and was unofficial man of the match in the final vs Sheffield Wednesday making an incredible save in extra-time.
But the Daniel Gyollais and Zach Jeacocks remain victims of the EFL's emergency loan rule. It's tough for keepers like them to leave a club and gain valuable experience elsewhere because the reality is their lack of experience can be an advantage to a club. It provides a certain veil of protection should the No.1 get injured during a game. But you can bet the next day the club will be calling the EFL to activate the emergency loan clause to 'protect' their fake No.2 if their No.1 is going to be out for a number of games.
Young keepers are seeing out stop-gap contracts then being released for a copycat successors. Sure, they've had involvement in a professional environment, but their CV boasts a big, fat zero next to professional appearances. What follows is an inevitable drop into non-league in a bid to start the journey again, but fail to perform at that level, or even worse get injured and the dream of professional football can quickly slip though a goalkeepers hands.
Thank you for reading 5 articles this month* Join now for unlimited access
Enjoy your first month for just £1 / $1 / €1
*Read 5 free articles per month without a subscription
Join now for unlimited access
Try first month for just £1 / $1 / €1
Get FourFourTwo Newsletter
The best features, fun and footballing quizzes, straight to your inbox every week.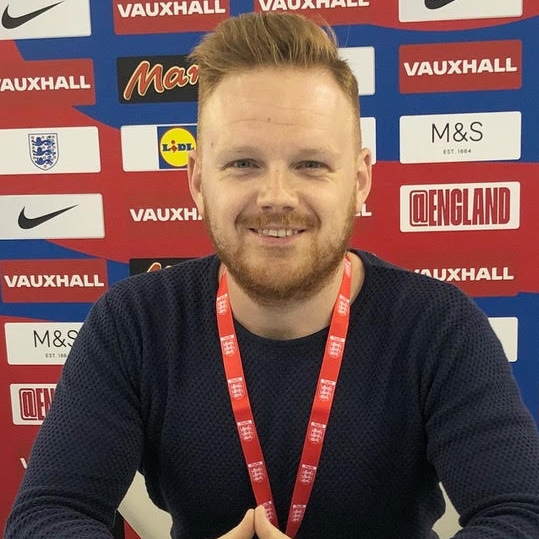 Ketch joined FourFourTwo as Deputy Editor in 2022 having wracked up appearances at Reach PLC as a Northern Football Editor and BBC Match of the Day magazine as their Digital Editor and Senior Writer. During that time he has interviewed the likes of Harry Kane, Sergio Aguero, Gareth Southgate and attended World Cup and Champions League finals. He co-hosts a '90s football podcast called 'Searching For Shineys', is a Newcastle United season ticket holder and has an expensive passion for collecting classic football shirts.