Music to improve your performance
Latest research suggests well-chosen tunes at the right time can aid performance and recovery by up to 10%. With the help of an expert playlist, here's how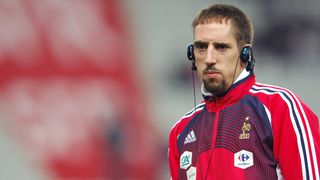 Searching for that extra half-a-second to catapult you and your team-mates to glory? According to leading sports psychologists, music is a powerful tool, which can give a competitive advantage at any level.
Ranging from slow tempo, inspirational tracks the day before a match to high-octane anthems immediately before kick-off, researchers believe music helps mental preparation and establish routine.
"If you synchronise whatever activity you're engaging in to the tempo of music there's a very clearly energetic effect," says Professor Peter Terry of the University of Southern Queensland.
Various studies point to a 10% reduction in perceived exertion because the body's emotional state can be transferred into a physical reaction.
The dressing room jukebox is a perfect setting where high tempo tunes can match a player's anticipated heart rate and inspire them to on-field success.
"We want their script to be positive, energised and hopeful so those are the key phrases in a song that resonates to an individual," says InnerDrive's Bradley Busch. He cites Jay Z's 'Encore' – which features the lyric: "I came, I saw, I conquered" – as an ideal song in dressing rooms across the country.
Creatures of habit, Busch believes players should incorporate music into pre-game rituals at an early age because, once in their 20s, players are unlikely to break habits.
"The best results come from songs that have meaning to the individual," he says of music's subconscious power. Those lucky enough to have a video highlight reel particularly benefit from listening to that soundtrack immediately before kick-off.
To give amateur players across the country a head start, Brunel university's Dr Costas Karageorghis has compiled a list of songs which could inspire the listener to achieve as much as a 10% performance increase.
Split into three sections – visualisation, pre-match motivation and post-match reflection – the Motivational Music Playlist for Footballers explains what players should listen to, and when, to help hit top gear.
Complete with his expert interpretation of each song, here's Dr Karageorghis' ultimate football playlist…
Visualisation
Listen FourFourTwo Performance's visualisation playlist

Voices of the Valley Abide With Me (42 beats per minute)
A song to stir the heart of any footballer, this choral piece is as interwoven with the sport's heritage as the FA Cup itself.
R Kelly I Believe I Can Fly (60BPM)
Whether it's soaring to meet a cross or sprinting down the touchline like Ryan Giggs in his prime, this track is sure to promote inspiring imagery.
Luciano Pavarotti Nessun Dorma (50-60BPM)
Inimitably linked with England's gallant showing at Italia 90, this aria brings to mind images of footballing greatness, striving for glory, and passion.
David Bowie Heroes (113BPM)
Driven by Brian Eno's wailing guitar licks and Bowie's call to arms, if the Berlin wall can be brought down then so can the opposition back line!
Keith Mansfield (composer) Grandstand theme (132BPM)
This rousing up-tempo number served as a frame to the BBC's football coverage for generations and provides a definitive soundtrack.
Pre-match motivation

Listen to FourFourTwo Performance's pre-match motivaiton playlist

Queen We Are The Champions (64BPM)
Premiership sides' victory anthem since the early 1990s has a rousing crescendo which will quicken your pulse and strengthen your resolve to succeed on the pitch.
The Farm All Together Now (112BPM)
An evocative tribute to the impromptu England vs Germany match in 1916 no man's land, this classically-inspired piece has become associated with several teams including England's challenge at Euro 2004.
Tinie Tempah Pass Out (127BPM)
This dancefloor romp's visceral bass, combined with Tinie's confidence and intense vocal dexterity, will lift your spirits as you prepare for action.
Dario G Carnival de Paris (137BPM)
A thunderous samba rhythm section serves as a pre-match stimulant while the triumphant horns resemble a rallying call to arms.
AR Rahman and the Pussycat Dolls ft Nicole Scherzinger Jai Ho (You Are My Destiny) (137BPM)
The curtain fall for 2008's uplifting film Slumdog Millionaire, mesmeric Indian rhythms and soaring harmonies combine for an uplifting and energising listen.
Post-match relaxation

Listen to FourFourTwo Performance's post-match relaxation playlist

Enya Anywhere Is (100BPM)
This refreshing celtic-influenced ballad is an ideal soundscape to induce relaxation and a feeling of harmony after the battle on the pitch has subsided.

Sergio Mendes Mas que Nada (99BPM)
Synonymous with Brazil's inimitable football style since featuring in Nike's pre-France 98 commercials, Mendes' lilting Latin jazz rhythms have a relaxed feel.
Groove Armada At the River (68BPM)
With its signature lazy trombone solo, this tune is packed with the carefree, meandering tranquillity of a summer's day; the perfect restorative after 90 intense minutes on a frosty pitch!
Seal Kiss from a Rose (44BPM)
Sometimes it's hard to select relaxing music that retains a "masculine" energy, but the London soul man's iconic track is dark, brooding, and yet strangely soothing.
Fleetwood Mac Albatross (67BPM)
This shimmering instrumental calms the spirit and replaces any tension with a floating serenity and assured calm. A perfect backdrop to reflect on your performance.
Dr Costas Karageorghis' new book Inside Sport Psychology is available to buy on amazon.co.uk

Bradley Busch is a mental skills coach for InnerDrive.

Also see:
Micah Richards: My pre-match playlist
Ben Foster: My pre-match playlist
Rio: My pre-match playlist
Thank you for reading 5 articles this month* Join now for unlimited access
Enjoy your first month for just £1 / $1 / €1
*Read 5 free articles per month without a subscription
Join now for unlimited access
Try first month for just £1 / $1 / €1