Barca & Espanyol unite to honour Jarque
When I wrote the blog about Espanyol last week, I didnâÂÂt think IâÂÂd be writing my next one about the white and blues as well.
Espanyol are BarcelonaâÂÂs second club, forever patronized by the media. They canâÂÂt and donâÂÂt try to compete with the world famous Barca juggernaut.
Their trophy cabinet holds just four domestic cups won in 1929, 1940, 2000 and 2006 â though they reached the 2007 UEFA Cup final and they are sixth in the respected all-time Spanish league table behind Real Madrid, Barcelona, Athletic Bilbao, Valencia and Atletico Madrid.
Espanyol are a proud club, but theyâÂÂre the mouse who shares the room with the Barca elephant.
Espanyol have appeared in European finals before and seen the news relegated to the inside pages because Johan Cruyff sneezing at the Camp Nou was deemed more newsworthy.

Johan prepares to make headline news...
In 1988, Espanyol reached the UEFA Cup final, beating three former European champions en route including the Milan of Gullit and Van Basten.
In the first leg they beat Bayer Leverkusen 3-0. Sport, one of the two main Catalan sport dailies, printed a picture of Barca coach Cruyff on their front page the following day, with EspanyolâÂÂs achievements relegated inside.
When a team canâÂÂt make the front page of a sports paper in their home city after taking a 3-0 lead in a European final, you can understand any paranoia from Espanyol fans.
It will give their many fans no pleasure whatsoever that Espanyol are on the front pages today after their captain Dani Jarque died of a heart attack on Saturday night.
The first I knew was when I bumped into a lad in the street at midnight in Barcelona.
HeâÂÂs an Espanyol season ticket holder and he was stunned as he said: "JarqueâÂÂs dead."
The lad is also a heavyweight boxer who hails from Belfast, a hard man who has been seduced by the little birds who wear blue and white.
Espanyol get under the skin of their followers like that.
The story is horrific. Jarque was on the phone to his girlfriend, who is seven months pregnant, from a hotel room near Florence.
Espanyol were playing a pre-season tour in Italy, with optimism at the club higher than I have ever known.
Jarque then suffered a heart attack and died. His desperate girlfriend raised the alarm, but club doctors and Italian paramedics were unable to revive him.
Jarque brought great pleasure to many, leading a brilliant life whose crowning glory came less than a week before he died.
Newly installed as Espanyol captain, he led his team-mates out in their new stadium in front of 40,000 emotional fans for a friendly against Liverpool.
TheyâÂÂve waited 12 years to return to a home of their own, but the wait appeared worth it and the atmosphere was incredible.
Born and raised in the nearby barrio of Sant Boi, Jarque joined Espanyol at 12. He made his first team debut aged 19 in 2002, the same year he was a European champion with SpainâÂÂs U19 side.
He was held as an example to EspanyolâÂÂs youth players that they could reach the first team and enjoy the success of Jarque, who was part of the team which won the Copa Del Ray in 2006 and reached the UEFA Cup final.
He was made club captain only weeks ago, replacing club hero Raul Tamudo as Espanyol sought a fresh direction in their new home.
Espanyol are in shock. "The players are destroyed," said club director German de la Cruz. "One minute he was there with them, and the next heâÂÂs gone. ItâÂÂs terrible."
Rivals and neighbours Barcelona have been exceptional in their conduct.
Andres Iniesta played in the same Spain team as Jarque and they are friends. Many played with him for the Catalan national side.
While Joseph Guardiola and president Joan Laporta offered heartfelt condolences and Captain Puyol rang his former Barca team-mate and current Espanyol star Ivan de la Pena to convey the sorrow from the Barca camp.
Barca also wore black armbands as a mark of tribute in their friendly game in San Francisco yesterday.
JarqueâÂÂs death comes nearly two years after SevilleâÂÂs Antonio Puerta died due to heart failure three days after collapsing during a Primera Liga match against Getafe.

Barcelona all sport 'Puerta' Sevilla shirts in 2007
After the tributes, there will be more questions about why an ultra fit athlete died in his physical prime.
Cameroon midfielder Marc-Vivien Foe, Benfica striker Miklus Feher and Motherwell midfielder Phil OâÂÂDonnell also died because of heart failure and Real MadridâÂÂs Ruben de la Red will not play this season because of a heart condition.
A shattered Espanyol will go on.
As the tributes grow by gate 21 at the new stadium (JarqueâÂÂs shirt number), there are understandable calls for their new home to take his name.
----------------------------------------------
FourFourTwo.com: More to read...
La Liga Loca: Espanyol mourn loss of their Perico prince
Confessions of a Correspondent home
Blogs home
Latest England news
News home
Interviews home
Forums home
FourFourTwo.com home
Thank you for reading 5 articles this month* Join now for unlimited access
Enjoy your first month for just £1 / $1 / €1
*Read 5 free articles per month without a subscription
Join now for unlimited access
Try first month for just £1 / $1 / €1
Get FourFourTwo Newsletter
The best features, fun and footballing quizzes, straight to your inbox every week.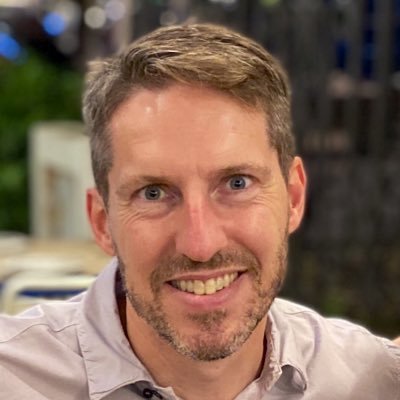 Andy Mitten is Editor at Large of FourFourTwo, interviewing the likes of Lionel Messi, Eric Cantona, Sir Alex Ferguson and Diego Maradona for the magazine. He also founded and is editor of United We Stand, the Manchester United fanzine, and contributes to a number of publications, including GQ, the BBC and The Athletic.