Billy Jones: Talentspotter
"I'm driving an absolute banger at the moment, but I've got an A5 on order. When that comes, I'm going to drive like a granddad..."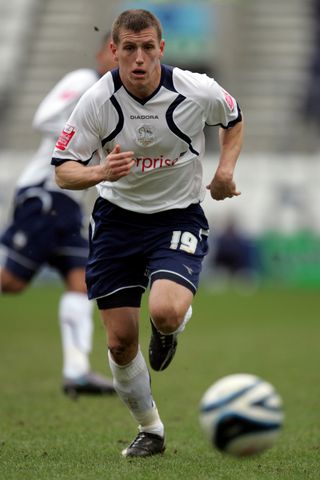 Nickname
Dog. It started at Crewe – people said I looked like a dog. Then at Preston it was 'Woody' because one of the lads thought I looked like Woody Harrelson.
Club supported as a boy
Aston Vílla, because they were the closest Premiership team to where I lived and my dad supported them.
Strengths
I'm an OK defender with good distribution who can tackle.
Weaknesses
I like to attack from right-back so I need to improve my crossing when I get into the final third. My decision making – when to dribble and when to pass – could do with a bit of work too.
Heroes
Supporting Villa, I used to like Paul McGrath. He just seemed like a cool player; always really calm when defending. But as a right-back, Gary Neville is someone I would like to be like.
Highlights
Being called up to England U21 squad for the game against Republic of Ireland was massive.
Lowlights
Falling out with Dario Gradi when I was at Crewe. I'd been at Crewe from an early age, so I knew Dario for a long time, but we stopped seeing eye to eye. It was upsetting, but I've learnt a lot from it. 
Best player played with
Dean Ashton at Crewe because I played a lot of games with him. He could pretty much control anything you threw at him – a great touch for such a big lad and a really clinical finisher with both feet.
Toughest opponent
When we played Manchester United in the cup, Louis Saha was outstanding. He was always moving, making really clever runs. I played centre- back that day and it was really hard.
If I could play alongside any player
At this point in time it would have to be Cristiano Ronaldo. I'd like to play with him down the right-hand side, just feed him the ball and let him do the rest. That'd be happy days for me.
Biggest practical joker
Off the top of my head I'd say Kevin Nicholls. He's always messing about and comes up with all the nicknames at the club.
Biggest influence
Definitely my family, friends and my girlfriend.
Tunes
I'm a bit of an Indie kid; I like the Arctic Monkeys and Kasabian. The last album I bought was The Enemy – I had to buy it twice because I lent my first copy to a mate and never got it back. 
Wheels
I'm driving an absolute banger at the moment – a Peugeot 307. But I've got an A5 on order. I get loads of grief for my car! It may have something to do with all the dents in it from my dodgy driving. When that A5 comes, I'm going to drive like a granddad.
Flicks
In the Valley of Elah with Tommy Lee Jones and Charlize Theron. I got quite sucked in but it was a bit slow to be honest. I wouldn't recommend it to anyone.
Chicks
If I was going to leave my girlfriend for anyone, I'd say Eva Mendes! 
TV programme
Heroes.
If I hadn't been a footballer 
Most probably a male model! Nah, I'd probably be a postman, like my mates back home. 
Tell us something we don't know about you
I wear contact lenses. I used to wear big Mickey Mouse glasses when I first started playing football when I was seven.
Most embarrassing moment
Last year I was out at a party and everyone from the town was there when my mate came up behind me and pulled my trousers down. Problem was, my boxers came down as well. 
Describe yourself in five words
Ambitious, determined, modest, committed, and I like to think I'm a likeable person.
School report
The teachers at school always gave me grief so I tried hard to prove them wrong. I got two As, five Bs, three Cs.
In five years' time
I'd love to be playing in the Premiership.
From the May 2008 issue of FourFourTwo. 
Quizzes, features and footballing fun
Get the best features, fun and footballing frolics straight to your inbox every week.