Croc shoes, Crerand quotes & a Colon comeback
I arrived at Paddy CrerandâÂÂs house one morning when I was ghosting his autobiography to be met by a sight IâÂÂd rather forget.
âÂÂWell?â he asked, as he opened the door and pointed to his feet. âÂÂWhat do you think?âÂÂ
Paddy, who is no longer 21, was wearing a lurid pair of Crocs - with socks underneath the hideous plastic âÂÂshoesâÂÂ.
âÂÂTheyâÂÂre all the rage in Europe,â he proudly stated. âÂÂThey were bought in Mallorca. All the fashionable people wear them. And you should know that living abroad.âÂÂ
I shook my head and we sat down to talk. I spent a lot of time with Crerand in Tokyo in December. And there was no shortage of amusement.
When a Japanese journalist asked Sir Alex Ferguson how his players would contain the mercurial talents of Gamba OsakaâÂÂs Endo, Crerand shouted out: âÂÂF**king kick him.âÂÂ

Endo: If in doubt... kick him
Crerand wasnâÂÂt allowed on a rollercoaster outside our hotel because the age limit was 64. Another time, in the bowels of the Yokohama Stadium, he shouted to me:
âÂÂAndy, donâÂÂt you be going!â as I made my way up to work.
âÂÂWhy?âÂÂ
âÂÂBecause IâÂÂm by myself.âÂÂ
This was a man who, along with Nobby Stiles, kicked seven bells out of midfields from Belgrade to Bolton. And he didnâÂÂt want to be left alone.
Another time, while waiting in the mixed zone, Crerand saw Cristiano Ronaldo. The pair get on well. âÂÂCristiano,â shouted Crerand and the winger looked up.
âÂÂReal Madrid TV.â Ronaldo laughed.

"Tell us another one Paddy"
On a different occasion, Crerand was having a spot of bother over his accreditation with the officious Japanese officials. I slipped him the required pass and nodded to the officials, who let Crerand through. His reaction?
âÂÂYou never told me you could speak Japanese!âÂÂ

And at yet another time, I was interviewing the journalist Martin Samuel. The conversation was deep, when Crerand saw us and came over.
âÂÂDonâÂÂt worry, I wonâÂÂt interrupt,â he said as he sat with us. âÂÂBut I should say that the ginger ale is lovely over here.â Then he took over the interview!
Want another Crerand quote? âÂÂThe food is lovely here in Japan. IâÂÂve had the same thing every night.âÂÂ
âÂÂWhat?âÂÂ
âÂÂChicken.âÂÂ

IâÂÂll save some more for another blog. But back to the Crocs.
IâÂÂve never ever wanted a pair. They are uglier than RonaldoâÂÂs boots. But on Sunday afternoon, for the first time in my life, I would have replaced my Adidas shell toes with Crocs. ThatâÂÂs how baking the heat was in Buenos Aires.
IâÂÂd paid ã12 to watch River PlateâÂÂs first league game of the season. Their 65,000 capacity Monumental home, which staged the 1978 World Cup final, has no cover.

River Plate's melting Monumental
The sun was burning everyone and as IâÂÂd got into the ground an hour early I was starting to struggle as I had no sun cream. The rubber on my trainers felt like it was melting into my feet. Oh for the air conditioning of Crocs.
I sort of rolled my T-shirt up, to which a man shouted: âÂÂTake it off, youâÂÂve not got breasts.â I smiled but didnâÂÂt speak. I wasnâÂÂt keen being outed as an Englishman by the River hardcore. Often, when I go to derby games, I go with a local. Here I was alone.
Some mates watched Boca a few years ago and found it very unnerving and threatening, though they did stand with the loons behind the goal. The atmosphere was incredible, they said, but they were often asked for the time by locals keen to suss out where they were from (they lied and claimed to be Irish) and what watches they were wearing (theyâÂÂd left them at the hotel).
River Plate, as youâÂÂll know if you read Daniel NeilsonâÂÂs excellent blogs, are not having the best time of it. But they were the only big team at home in Buenos Aires so I went to see them play.
Before heading to Monumental, I visited La Bombonera (the chocolate box), the 50,000 capacity home of Boca Juniors. The area around the ground makes a trip to The New Den seem like a stroll through Euro Disney.

Boca street art near La Bombonera
In contrast, River play in one of Buenos Airesâ more affluent neighbourhoods and, sunburn aside, watching them was a brilliant experience, apart from one thing.

Maybe IâÂÂve been spoiled watching United, but the football wasnâÂÂt anywhere near as good as I had expected.
What made the day so special, once again in South America, was the atmosphere. As in Brazil, itâÂÂs far superior to England and Spain. The singing is non stop and brilliantly orchestrated by the fans. There are hundreds of colourful banners. The drums and various other musical instruments only add to the experience.
The crowd was 40,000, and I estimate that 25,000 sang. One area in the middle of the terrace was kept empty. Then, five minutes into the game, a few hundred lads walked into the empty space. They were the main boys. With them in place, the terrace was full and exploded into more beautiful, melodic, anthems.
The 1,500 visiting Colon fans were on top form too, especially when they came from 2-0 down to draw 2-2 with 10 men.
----------------------------------------------
FourFourTwo.com: More to read...
Confessions of a Correspondent home
Blogs home
Latest England news
News home
Interviews home
Forums home
FourFourTwo.com home
Thank you for reading 5 articles this month* Join now for unlimited access
Enjoy your first month for just £1 / $1 / €1
*Read 5 free articles per month without a subscription
Join now for unlimited access
Try first month for just £1 / $1 / €1
Get FourFourTwo Newsletter
The best features, fun and footballing quizzes, straight to your inbox every week.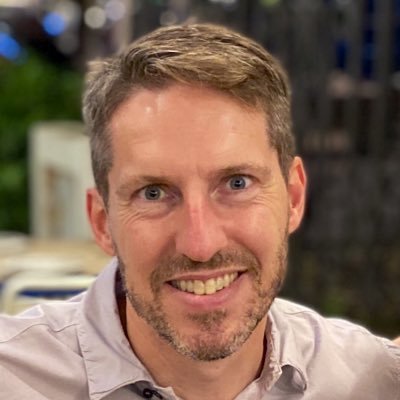 Andy Mitten is Editor at Large of FourFourTwo, interviewing the likes of Lionel Messi, Eric Cantona, Sir Alex Ferguson and Diego Maradona for the magazine. He also founded and is editor of United We Stand, the Manchester United fanzine, and contributes to a number of publications, including GQ, the BBC and The Athletic.