Why the party is over for football's sad billionaire owners
Throwing a personal fortune at a football club was once a near-certain path to success – but as Aston Villa, Blackburn, Everton and perhaps even Chelsea are seeing, these days it's a rockier road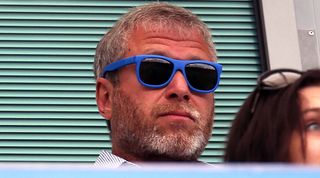 English football's billionaire owners are an increasingly melancholy bunch. When they can be bothered to show up at stadia at all, their glum faces are captured by the cameras in the upper decks of stands, sporting three-day stubble and far-away eyes partially hidden by designer transition lenses.
They ruin the mood for everyone else. They make the prawns in the sandwiches taste like supermarket budget fish sticks.
There was a time when it all looked so easy. Roman Abramovich set the template: come over here, buy up one of our football clubs, instantaneous glory and fame. Smiles, photo opportunities, gushing profiles in the sport and financial pages.
Chuck money at it, and others with money to chuck and a liking for chucking will come. And they did. Oil tycoons. Embezzlement tycoons. Poultry tycoons. Tycoons galore.
How things have changed. Though the money remains, for those dishing it out, it appears that the joy has almost entirely slipped away.
Abramovich is slowly closing his chequebook, and the original football sugar daddy looks ever more sleepy. His minions are now in a position where they're considering Ashley Barnes and Andy Carroll as valid 'big man up top' options in the January window. The replacement for a coach who he hasn't even been engaged enough to sack yet is being sought seemingly on the basis of who'll take the lowest wage at the top end of the market.
He hasn't even got a UK visa any more – forced instead to cart his riches with him to Tel Aviv in a huff. A privileged victim of tit-for-tat international political horse-trading, certainly, but perhaps also of a complacent assumption by English football's authorities that there will always be another titan of business suckered into buying a club when the current ones get sick and tired of the whole wretched shebang.
As sad as Xia
They're probably right. Billionaires in English football are just not a novelty worth special consideration any more. But potential owners must be now noting that the lustre of club ownership wears off ever-quicker. There seems to be a two-year window of interest for new money in which they can really look like they're having fun.
Take Dr. Tony Xia at Aston Villa. He launched his reign with wide smiles and a tirade of big promises on Twitter, backed up by a John Terry-headlined splurge on the most expensive squad the Championship has ever seen. Fast-forward a couple of years: promotion has evaded his playing staff, and now the social media content is all about "difficult times", Financial Fair Play "challenges" and the like, as tax payments are missed. Sad face.
Up in Liverpool, Farhad Moshiri briefly looked every inch Everton's smooth saviour back at the start of his two-year grace period. Now he looks more of a lost face, fear and loathing rising with every passing day considering the wage packets of Davy Klaassen and Michael Keane.
Low profile, no profile
The GambleAware slogan urges: 'When the fun stops, stop' – and perhaps more awareness is needed that chucking your chips down on a football club isn't a guaranteed route to joy. But football in England is the greedy juggernaut that keeps on rolling. It doesn't matter whether anyone is enjoying themselves any more, quite frankly.
For the chief execs trying to keep sugar daddies happy when the magic has disappeared with a puff of smoke and a Carabao Cup exit, the problems are not simply the bank transfers drying up. A number of owners have now gone AWOL to the point where it's tricky to even get them to drop an emoji in a WhatsApp group chat.
Tony Mowbray recently had to make a personal pilgrimage to India to convince the Venky family that they should show any interest whatsoever in keeping Blackburn in the Championship next season. Charlton may as well be owned by a philosophical concept for all the personal touch that Roland Duchatelet brings to the table.
Living the dream: lite version
When Peter Ridsdale "lived the dream" at Leeds and everything came crashing down spectacularly, he was seen as a rogue. But the arrival of the Billionaire Age briefly looked like it would bring about all kinds of legitimate dreaming, for fans and funders alike.
Reality struck hard as more money poured in, and increasingly smaller margins could be gained on your fellow loaded rivals.
The latest entrants to this dying market generally come in talking of sustainable business models and sensible levels of investment. These are not the oligarchy dreams we were sold back in the early 2000s – a time that now looks like a more innocent age.
An enjoyable game has become the gravest of business for the landed gentry of the global economy; all diminishing returns and cringe-worthy commercial opportunities to paper over the cracks when you're just not half as willing to bankroll proceedings as you once were.
They're not smiling anymore and neither are we, the fans. Everyone's at odds: poor little rich men grumbling about pouring money into a void, and supporters still dreaming of buying their way to glory, then bleating when they don't.
It's pretty clear that both the super-rich and fans have both missed the memo which informed them that everyone can't win. Meaningful trophies are finite, and it's definitely not considered acceptable to add a star to your club badge for a win in an overseas pre-season tournament sponsored by a tourist board or tyre manufacturer.
Cheering up the chairmen
We live in an age when two billionaire-owned clubs, Sunderland and Barnsley, got relegated from the Championship. English football realities are as hard as an old-school midfield enforcer, and that's got to be a wretched pill to swallow for some of life's biggest winners.
So let's spare a thought for the poor, gloomy representatives of the one per cent. No, let's go further. Let's gather a bunch of committed well-wishers to show up at their mansions in turn for a rousing medley of Don't Worry Be Happy, If You're Happy And You Know It, Happy, and, if necessary, an encore of Always Look On The Bright Side of Life.
Our efforts alone may not be enough, however. To be on the safe side, let's get Geldof and Bono signed up now.
Quizzes, features and footballing fun
Get the best features, fun and footballing frolics straight to your inbox every week.
Thank you for signing up to Four Four Two. You will receive a verification email shortly.
There was a problem. Please refresh the page and try again.