Allardyce: England faces bleak future
By app
LONDON - England's national team face a bleak future, Blackburn Rovers manager Sam Allardyce warned after Wednesday's game between Portsmouth and Arsenal became the first in the top flight not to feature an English player in the starting line-up.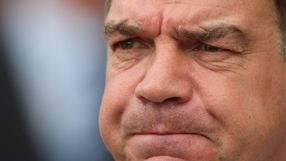 "For the national team in the future it is looking very, very bleak," Allardyce said at a news conference ahead of his team's third-round FA Cup tie against Aston Villa at the weekend.
"The Premier League and the FA really need to get together and start immediately on how they are going to address this situation," Allardyce said on Thursday.
FIFA president Sepp Blatter has long campaigned for the "Six plus Five rule" which would limit the number of foreign players a team can field, but that rule contravenes European laws and is some way from being implemented.
Wednesday's match, which Arsenal won 4-1, featured players from 15 countries among the 22 starters with seven French players on the field.
There were two Algerians and one player each from Bosnia, Ireland, Israel, Iceland, South Africa, Scotland, Germany, Spain, Belgium, Wales, Cameroon, Croatia and Russia.
There were four English players among the 14 substitutes and two came on briefly: Arsenal youngster Craig Eastmond, who replaced French striker Sami Nasri five minutes from time, and Portsmouth's Michael Brown, who replaced Scot Richard Hughes after 90 minutes.

BETTER VALUE
The landmark match came almost exactly 10 years after Chelsea became the first English team to field an entirely foreign starting line-up against Southampton on Dec. 26 1999.
Sunderland manager Steve Bruce echoed Allardyce's thoughts at a news conference before his side's FA Cup match against Barrow.
"We are not producing players like we used to, for whatever reason. As managers if we can get better value for money in the big wide world then you have to go and try and find them.
"We would all love to have an English-based team - every manager would like that if he possibly could, but unfortunately we have not got the quality to do it."
Not everyone was concerned about the lack of English players at Fratton Park.
Irishman Roy Keane, Ipswich Town's manager, told a news conference: "It might be a concern for Fabio Capello, the England manager, maybe, but it doesn't keep me awake at night."
Quizzes, features and footballing fun
Get the best features, fun and footballing frolics straight to your inbox every week.
Thank you for signing up to Four Four Two. You will receive a verification email shortly.
There was a problem. Please refresh the page and try again.