8 signs that you're addicted to Football Manager
Have you fallen prey to the game's alluring qualities? Long-time FM addict Fraser Gilbert seeks to diagnose your condition. Time to take down that shrine to your best regen...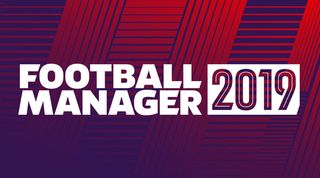 It's more than just a game, it's a way of life. For years, Football Manager has dominated our lives, driving friends and family crazy with our aspirations of virtual glory.
The more you win, the more you want to keep playing. The more you lose, the more you need to keep playing. It's no wonder addiction soon grabs hold of anyone who finds themselves invested in a long-term game.
Football Manager's compelling hook has been cited in multiple divorce cases over the years (although let us set the record straight on that one – it's an urban myth). Its supremely authentic gameplay has enticed even the most casual of football fans, who find themselves glued to their screens on an ever-increasing basis. If the following traits sound familiar to you, it might just be time to arrange an appointment with the club counsellor...
SEE ALSO The 12 teams we can't wait to be in Football Manager 2019
1. You've got a shirt with your regen's name on it
If you've ever played a Football Manager save for long enough (and we bet you have), you'll have noticed the existence of regenerated players in the game's database. These are entirely fabricated characters, but it's amazing how quickly you become attached to them.
Their careers are defined by their performances, but the in-depth personality traits allow us managers to craft a detailed picture of their lives. They're still real to us, dammit, and we treat our favourite regens like our own flesh and blood. It's your duty to call up your local club, pay through the nose for a custom shirt and wear it with pride. Someone has to.
2. You look out for 'your' team's scores in real life
You barely knew anything about the National League before your addiction took hold. Now you're aware of Braintree Town's strengths and weaknesses and, crucially, how dangerous the opposition will prove on a cold midweek evening.
If they win, you crack out a smirk and comment on how proud you are of "your boys". If they lose, you suggest they'd be performing much better if they'd signed that striker from Tamworth. If only they'd listen.
3. You rant at anyone who says they 'don't get it'
"Wouldn't you rather play the games instead, like FIFA?"
This statement arises on an all-too-regular basis and never fails to get your blood boiling. When someone tells you they just "don't get it", it's hard to know where to begin. If they can't understand the thrill of the managerial job description, how can you possibly convince them of the game's glory?
Some people just won't be swayed, but you'll do your best to force it. They'll soon wish they never asked, while doubts creep into your mind about whether their friendship is really worth the hassle.
4. You've heard of players, clubs and national sides no one else has
Any football fan can recognise names on the teamsheet at a top-level game, but it takes a certain level of addiction to find yourself identifying an entire squad of players involved in a random non-league match. You've known them for years, though: No.6 scored a free-kick against you in that crucial semi-final in 2019, and you signed No.10 in Football Manager 2013, back when he was a promising youngster in the Football League.
It's not just the players, either. Football Manager is the ultimate geography teacher for its fans, showcasing regional clubs and national sides that no one else seems to have heard of. Anguilla? Sure. You beat them 2-1 when you were manager of El Salvador. No biggie.
5. You provide detailed commentary of your matches
It's one thing to critique your players from the sidelines, but you take it to a whole new level when you start commentating on the game as if it's being featured on TV. That's not always realistic, though, especially if you're plying your trade in the lower leagues. Instead, you might act as if you're a radio announcer reporting on the game after a goal has been scored, recapping the epic moment for your (obviously vast) audience.
Some take it to the extreme, playing each match as a full, 90-minute encounter and commentating alongside your imaginary colleague, desperately trying to hide the pain in your voice when your side concedes in second-half stoppage time.
6. You get creative with in-game audio
Football Manager isn't known for its auditory qualities, with the game mostly limited to a selection of cheers, boos and whistles. It's more than adequate, but your attempt to squeeze maximum authenticity out of your managerial reign drives you to extreme measures.
Before a Champions League game, you queue up iTunes with the official theme to get you in the mood, before seeking out your club's chants to immerse yourself in the hometown culture. On top of that, you conduct your half-time team talk to a backdrop of suitable tunes, finely curated with a stadium-esque echo to mirror the real thing.
7. You hold imaginary press conferences
You lose a hard-fought six-pointer. After you've recovered your laptop, tablet or phone from the neighbouring street, you're forced to face the music. In-game press conferences are limited in nature, but the power of your mind is bound by no such ceilings. It's time to dissect your inept performance.
Imaginary press conferences have been known to take place in a variety of locations. You might say your piece in the shower, the bedroom or even at the altar. There's no need to stop there, either: TV appearances, team talks and staff meetings all have a place in your make-believe world. If anyone tells you otherwise, you brush them aside and insist you're simply committed to the role.
8. You keep your save file under lock and key
You've acquired all sorts of critical files over the years, but your Football Manager save gets preferential treatment. It's kept on more than one USB stick, while you've also made sure it's backed up on multiple cloud storage services. You might have even encrypted it for additional protection; after all, you can never be too careful.
Your music? Re-purchasable. Your pictures? Forgettable. Your FM save file? Irreplaceable. If anyone dares tamper with it, they're playing with fire.
...
Looks like it's time to face cold, harsh reality again – and no one wants to do that.
NOW READ... The 12 teams we can't wait to be in Football Manager 2019
Thank you for reading 5 articles this month* Join now for unlimited access
Enjoy your first month for just £1 / $1 / €1
*Read 5 free articles per month without a subscription
Join now for unlimited access
Try first month for just £1 / $1 / €1
Get FourFourTwo Newsletter
The best features, fun and footballing quizzes, straight to your inbox every week.