Boats, bat detectors & buzzing bee bother for Sir Alex
Aside from the hulking Table Mountain, Cape TownâÂÂs 75,000 capacity World Cup stadium is the most dominant sight as you approach the city by sea.
Cranes tower over the structure, a larger version of ArsenalâÂÂs Emirates. IâÂÂm sure it will become an iconic television image during next yearâÂÂs World Cup, much like the high-board diver against the backdrop of Barcelona was in the 1992 Olympics.
As we left the ship, I said goodbye to people IâÂÂd met: the world traveller from Hyde near Manchester who has visited 189 countries and was leaving for a bus to Lesotho.
The friendly bat expert from near Cheltenham who had set up bat detection equipment in Antarctica - and found none.

"Look boss, I've found some..."
The retired gentleman of army background who kept using military metaphors â âÂÂSupport coming on the right flank, opposition limitedâ â to do such mundane things as get a cup of tea.
He probably went to the shipsâ museum in Cape Town, which, aside from anything else, showed what a glorious ship building industry Great Britain once had. Glasgow, Belfast, Birkenhead, Newcastle, West Hartlepool, Sunderland, Barrow - British shipyards built the finest vessels in the world until the 1950s.
Or maybe he went to Robben Island, two miles off the shark-infested coast, where Nelson Mandela was imprisoned for 27 years until 1990. They used to play football on the island and had a prisoner league. A book by an American writer has just been published on the subject.
Once ashore, a two kilogram package was waiting for me packed with the latest magazines including FourFourTwo and United We Stand, sent over by my 14-year-old brother, who is doing well at Stockport County where heâÂÂs the top scorer.
Packages of small mercies that are vital when you are away, even in the internet age. Aided by a trusted team, IâÂÂm still editing UWS and reading everything online, but itâÂÂs great to get a physical copy in your hands, to touch and smell the shiny paper and see the finished pages.
Then I had two days of catching up. The administration and hosting for many of BritainâÂÂs biggest football websites is done in South Africa, where labour is cheaper than the UK, so there were people to meet and emails to read.
One was from Andrew Dickman, a boss at Channel M whom I went to Tokyo with. The United players like him and always stop for him in mixed zones. DickmanâÂÂs not ashamed to admit that heâÂÂs got a 5,000 strong football programme collection in his parentsâ garage â all neatly numbered and filed.
In fact heâÂÂs got the exact number written on a piece of card which he keeps in his wallet to show any females he may be looking to impress. At least the type turned on by a ConnahâÂÂs Quay Nomads vs Bangor City programme.
Dickman interviewed Sir Alex Ferguson many times when he worked for MUTV. Once, he could see a bee buzzing around FergusonâÂÂs head. The manager had not realised it so Dickman was unsure what to do.
What do you do? Say: âÂÂWeâÂÂve got to stop as thereâÂÂs a bee making a beeline for your ear, Sir Alex?âÂÂ

"Get that thing away from me..."

The manager eventually spotted it and saw the funny side. Another time, he pretended not to see the egg yolk on DickmanâÂÂs trousers after a pre-interview egg and bacon butty bought in a mobile van by Carrington spurted in his lap.
And it was a decent touch of the United manager to call him in his office when he left MUTV for a chat and to wish him well.
----------------------------------------------
FourFourTwo.com: More to read...
Confessions of a Correspondent home
Blogs home
Latest England news
News home
Interviews home
Forums home
FourFourTwo.com home
Thank you for reading 5 articles this month* Join now for unlimited access
Enjoy your first month for just £1 / $1 / €1
*Read 5 free articles per month without a subscription
Join now for unlimited access
Try first month for just £1 / $1 / €1
Get FourFourTwo Newsletter
The best features, fun and footballing quizzes, straight to your inbox every week.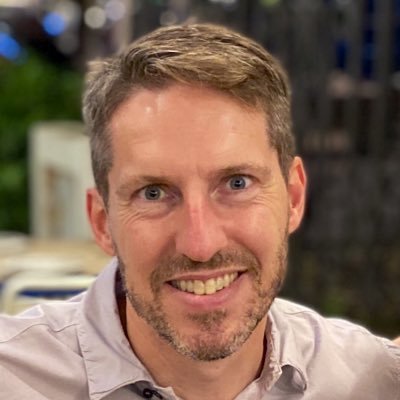 Andy Mitten is Editor at Large of FourFourTwo, interviewing the likes of Lionel Messi, Eric Cantona, Sir Alex Ferguson and Diego Maradona for the magazine. He also founded and is editor of United We Stand, the Manchester United fanzine, and contributes to a number of publications, including GQ, the BBC and The Athletic.