'The highs were high and the lows were low, but it made for a beautiful journey' – Chris Bart-Williams' remarkable career, in his own words
In an interview conducted just months before his passing, Chris Bart-Williams recalls getting his big break at Sheffield Wednesday, hitting heights with Forest and the team-mates and coaches that stuck in his mind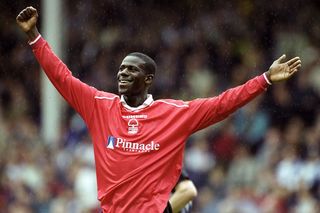 (Image credit: Getty)
Chris Bart-Williams was a towering midfielder and defender who played with distinction for clubs including Sheffield Wednesday and Nottingham Forest, across a career spanning 1990 to 2006. A fan favourite wherever he went, Chris is remembered by many for scoring of one of the Premier League's first hat-tricks, which came for Wednesday in a 5-2 win against Southampton, in April 1993.
FourFourTwo had the privilege of sitting down with him on April 24 this year, to chat about his remarkable career. Following the sad news of his passing, aged just 49, we've made the decision to share this yet-to-be-published interview in full, as a tribute to a brilliant footballer and person.
Here, Chris talks about the memories, team-mates and clubs that defined his career, as well as the affection he had for his former manager Trevor Francis, who sadly passed away on the very same day, 24 July 2023. They will be missed.
You made your professional debut for Leyton Orient at 16. What made you stand out at that age?
I think the coaches saw that I was very good at absorbing information and executing it in games. I was just fully committed. Becoming a professional was my sole focus. You can't go far wrong when you have people like Pat Holland, John Gorman, Peter Eustace and Frank Clark guiding you. About three months after finishing high school, they had me in the first team and there was no looking back. I didn't let the social aspects of being a teenager distract me. You have to sacrifice something to get to the top.
How did your move to Sheffield Wednesday, and the top division, come about?
Leyton Orient showcased me when we played Sheffield Wednesday in the League Cup. That really put me on the market and Trevor Francis saw enough to bring me in. Moving from London to Sheffield was a culture change but, before I even got time to settle down, I was in the starting line-up to play Arsenal at home the following weekend. Preparing to make my debut, standing in the tunnel alongside players I'd seen growing up, was surreal.
Trevor Francis was just starting out as a manager. What was he like to play for?
Having been in a very similar situation to me, Trevor could understand some of the things I was going through. As a teenager, he allowed me to live in a hotel rather than with a host family, which showed he had a lot of trust in me. He was easy to talk to. Calm by nature. Diplomatic. Understanding. He cared, and I think that's what matters. He certainly wasn't perfect, but he was very good for me and my confidence.
Nigel Pearson was the club captain. How did he approach that role?
He set an example on and off the field. Skip had a lot of courage and mental strength. It's easy to follow a guy who has those qualities. He was very physical and competitive in everything he did. There are different types of leadership but his was very impactful. He meant business. No one in the club treated me like a teenager. They held me to the same standards as everyone else.
You were one of the first players to score a Premier League hat-trick. How significant a moment was that for you?
It felt wonderful, but at the time I didn't see it as a big thing. My coaches told me that a midfielder's got to score goals. My aim that year was to get 10. I just had a more attack-minded thought process. I played without any fear and took every opportunity I got. Watching the likes of David Hirst, Mark Bright and Chris Waddle doing shooting practice, they didn't like to miss the target. When you see players with that mentality, you pick it up. When you get a chance, you've got to put it away. There's no 'nice try'.
What was it like to play alongside Chris Waddle?
It's hard to put into words. He was just fantastic to play with. Once Chris Waddle trusted you as a player, he had no problems sharing the ball with you. He absorbed a lot of pressure for us. His abilities were unquestioned. He just made everyone better, but we had numerous players who did that in other capacities too.
Why do you think the early 90s were such a successful period for Sheffield Wednesday?
It was the personalities we had in the changing room, not just their talent on the field. If you look at most successful teams, there's strong leadership amongst the senior players. They demand a certain standard. We had a lot of very strong-minded men – Nigel Pearson, John Sheridan, Mark Bright, David Hirst, Chris Waddle, Paul Warhurst, Viv Anderson. They had a great understanding of how we played. We didn't always get it right, but the attitude and the environment was amazing to be in. When things weren't going well, we had a lot of players who could roll their sleeves up and get to work. I think sometimes that's missing from the game.
Wednesday reached the finals of the League Cup and FA Cup in the 1992-93 season. How do you reflect on having those experiences but not the silverware to show for it?
It was hugely disappointing to be in two finals against Arsenal and not win one of them. It will forever be a regret for all of us because we were so close. We didn't want the FA Cup final to go to penalties, but I was very confident that we'd win if it did. It's just one of those cruel lessons you have in football against a team with that experience. We'd also finished third the previous year, so we accomplished things that we should be proud of.
What was representing England at youth and B team level like? Who impressed you most?
It was fantastic. The majority went on to play for the senior team, which was amazing. There was Ugo Ehiogu, Sol Campbell, Steve McManaman, Jamie Redknapp, Nicky Butt, Andy Cole, Robbie Fowler. We were stacked! They all stood out for different reasons. With Andy and Robbie, their finishing ability was a joy to watch. Jamie Redknapp was so confident and a brilliant player. I just wish he didn't have so many injuries. Most of us were playing regularly at club level, which is a huge benefit. That's not necessarily the case for our young players now.
How close were you to playing for England at senior level?
I got called up but didn't get a cap. Your form's important, and you always need help from your club manager because he sees you on a regular basis. Looking back, I probably didn't get enough of an opportunity, but there were a plethora of midfielders to choose from and I wasn't necessarily in the spotlight either. I wasn't deemed a high-profile player and, no disrespect to Sheffield Wednesday, I didn't play for Man United, Liverpool or Arsenal. I sometimes felt that counted against me.
Why did you choose to join Nottingham Forest in 1995?
Wednesday only offered me a new contract in my final year, so I was never rewarded for the successes I'd had before that. I didn't feel very valued, and no one thought to address that, which was disappointing. I was like the forgotten person. I was becoming a free agent, so I thought I'd see what was out there. When Frank Clark called me about going to Forest, I knew he was going to kick my butt, hold me accountable, and see my value. It took me about 18 months to adjust because Forest played and trained very differently, but he was patient.
What do you remember about scoring the promotion-winning goal against Reading?
For the whole season, we just felt like Premiership players playing in the Championship. It wasn't easy, but we had a high level of confidence. We weren't playing particularly well that day. We lost Steve Chettle and Kevin Campbell to injuries. Thankfully, Harry (Dave Bassett) remembered that I could play in the forward position. When he put me up there, I knew I'd get an opportunity. I felt like I was ready for the moment. It's an amazing memory that I treasure. I didn't realise what an important goal it was until afterwards. It allowed people to keep their jobs and more to be hired.
What was Pierre van Hooijdonk like? How did his decision to go on strike affect the dressing room?
You'll never meet a more confident man! For some people, Pierre's an acquired taste. On the field, he was just brilliant. Occasionally lazy, but he found the balance between himself and Kevin Campbell. His issue was seeing his friend leave. As a team, we wanted Kevin there and to let him go for a minimal amount of money just seemed ridiculous to us. Pierre felt he had to make a statement. We didn't disagree with what he was saying, but I think the method was wrong. That impacted all our mindsets. We couldn't buy a win because we weren't completely together. We just became a spectacle, and it was hard to play under those circumstances, but it's not about blaming Pierre, because it was Forest's mistake that led to his decision.
How did financial issues start to affect the club's prospects following relegation?
After David Platt left, within three weeks we were getting rid of Andy Johnson, Alan Rogers and myself. I was the most stubborn one. I thought we had a chance to get promoted so why would I leave? And why would you want to send me to rival clubs? The club made an emotional decision, rather than a business decision, not to let me play. They took it to a personal place and that wasn't necessary. It was a shame because if they'd had faith in us, it would have been different.
You spent seven turbulent years at Forest. How would you summarise that spell?
The early stages were certainly adverse, but after that, I played my best football at Forest. Decisions taken above impact you as players emotionally and mentally, but you just do the best you can. When you're at a club for seven years, you're going to go through ups and downs. The highs were really high and the lows were really low, but all of it combined makes for a beautiful journey. I think that's why I feel connected to the Forest fans.
Why didn't things work out for you at Charlton?
It was strange. Looking back, I didn't fit the Charlton mould. They didn't play out from the back like Wednesday and Forest did. Clearly, I didn't fit that style. I just felt like a complete outsider. I couldn't understand where Alan Curbishley was coming from. He never gave me an explanation. The other players were great and never made me feel unwanted, but they were just as perplexed as I was. I kept going because I was professional. There was no time to cry about it.
You had brief spells in Cyprus and Malta at the end of your career. What were they like?
I always wanted to play abroad. I had a chance to go to Italy when I was at Forest, but David Platt wouldn't let me go. Playing in Cyprus was so different to playing in England. We'd train twice a day, at 7am and 7pm. It was consistently hot and humid. You had to manage your rest times differently. I had to learn Greek. The fans were incredible, especially for the big derby games. It was the same in Malta, just a different culture.
How did you get into coaching?
I moved to America in 2008 and started off in Connecticut with Tony DiCicco's club. He won the women's World Cup with the USA. I was coaching boys and girls, which was a life-changing experience. I learned so much about how to treat players, how to motivate players and how to connect with them. After six years, I moved down to Miami. I've coached at every level and it's been amazing. My speciality is identifying quality players who can reach the next level – running academies, being a general manager or a technical director.
Thank you for reading 5 articles this month* Join now for unlimited access
Enjoy your first month for just £1 / $1 / €1
*Read 5 free articles per month without a subscription
Join now for unlimited access
Try first month for just £1 / $1 / €1
Get FourFourTwo Newsletter
The best features, fun and footballing quizzes, straight to your inbox every week.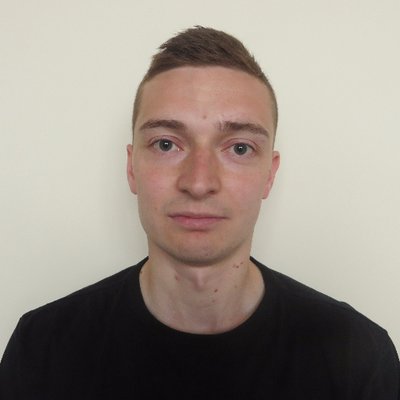 Sean Cole is a freelance journalist. He has written for FourFourTwo, BBC Sport and When Saturday Comes among others. A Birmingham City supporter and staunch Nikola Zigic advocate, he once scored a hat-trick at St. Andrew's (in a half-time game). He also has far too many football shirts and spends far too much time reading the Wikipedia pages of obscure players.