5 things you need to stop doing right now to win more matches on Football Manager 2017
Heck knows we all fall into the same lazy traps sometimes – but FM guru Valentin Macovei is here to make sure you don't stumble into these ones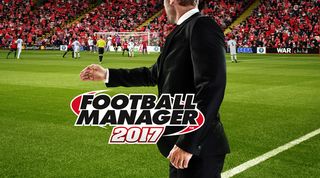 1. Start weaker players just to maintain squad rotation and fitness levels
Some managers are obsessed with squad rotation. Usually, if you have a balanced squad depth and players of similar value in the same role, you'll want to ensure that everyone gets their playing time. The same thing happens when you have promising hot prospects lying on the bench.
That's not bad, as long as you don't go over the top. Starting players who are the closest to max physical condition is another common fixation among virtual football managers – but this doesn't really work as well as you think.
Unsettling your best XI comes at a cost: sometimes you get away with it, but in the long run you'll fail if you aren't observing the effects of this routine. You have to correctly estimate how your other options will cope against your next opposition, and if you're not very confident about winning, just let the backups wait a bit more before featuring.
Remember, as much as you need to keep your players happy, maintain your squad's match sharpness and develop youngsters, your primary goal should be to win matches.
2. Use the same tactic just because it worked well during a 5-10 match sequence
You may have downloaded/created the best tactic so far, but if you're going to get stuck using it forever, don't expect to achieve impeccable results. Variety is the key in FM17. Even if you're on a great run, things will turn bad if you don't react.
The opposition scouts will collect a lot of data with time and sooner or later they'll know how to counter you. This is why tactical surprises work like a charm in FM17 – you're basically messing up the AI's expectations and there's not much it can do to prevent it.
Make sure you have at least three different tactics and if you know what you're doing, tweak them around every now and then.
3. Argue with your players in an attempt to make them stay
If you haven't played any of the game's last three releases and just got into FM17, you're probably in for a surprise.
Players now moan a lot. Some are just testing you, but others mean the real deal. Make sure they don't end up developing a grudge, and never keep unhappy players at the club if you can't convince them with reasoned talk.
Whatever you say, don't make promises you can't keep. Unhappiness spreads rapidly throughout the squad and you'll find other players having their morale dented for a long period if you can't deliver what they're expecting from you.
4. Change things every two seconds when your team is dominated
Even if the latest match interface invites you to intervene more often, try not to get carried away with it.
You'll feel the temptation to make some changes when things aren't going your way – either when your team is wasting chances or when they're just being dominated. Don't forget that possession and chances don't necessarily guarantee a win – though most virtual managers know this well enough.
Rather than tweaking tactics, shouting different instructions or subbing someone, you're better off constantly analysing the stats, your assistant's feedback and monitoring the important stuff that can be revealed through widgets. Otherwise you might make things worse if your aggressive interventions aren't very well thought out.
5. Make three (early) substitutions at once
This is definitely a weird one – it seems that making three substitutions before the 80th minute increases the likelihood of your players getting injured.
Another thing that sometimes happens when you change three players at once is that your team becomes unsettled and loses pace: it's like the harmony gets destroyed instantly.
Real managers very rarely do this, if you think about it. So you're better off sticking to a maximum of two simultaneous substitutions. One final tip would be to always aim at bringing on players with higher morale than the ones coming off.
Valentin Macovei is the author of the Football Manager e-book FM17: Can't Win To Champion. Download here and get a 20% discount with the code 'FFTSPECIAL'.
Quizzes, features and footballing fun
Get the best features, fun and footballing frolics straight to your inbox every week.
Thank you for signing up to Four Four Two. You will receive a verification email shortly.
There was a problem. Please refresh the page and try again.