Leighton James: What Happened Next?
"My mates told me there was a job going as a lollipop man and challenged me to take it up"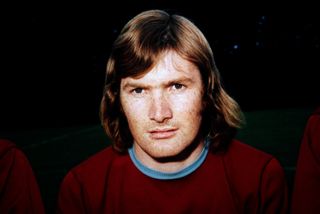 "It all started out as a joke. A couple of mates told me there was a job going as a lollipop man and they challenged me to take it up. They thought I'd never do it, but having a 10-year-old daughter myself, I knew the importance of the job. I also saw it as an opportunity to give something back to the local community, to get myself out in the fresh air in all weathers and last, but by no means least, to shut those same mates up.
There is this perception that footballers and ex-footballers are beyond doing such things but that's not what I'm about. The school where I work is the Penyrheol Primary School, near Swansea, which is just a stone's throw from my mother's house, and from the very first day I loved it. I'll have a laugh with the parents, many of whom chat to me about what I've been saying on my radio show, but when it comes to the children, it has to be serious. With so many of them running about near a busy road, you have to be vigilant. There are lives at risk. There's a responsibility on my shoulders but there's also a great deal of satisfaction that comes with the job.
When James got Savage
On Wales
On Toshack
... aaand finally
How I won the 2007 Rookie Lollipop of the Year, though, I'm still quite miffed. By all accounts a couple of the locals put my name forward and while it was nice to receive the recognition, there are people out there more deserving of such awards. I haven't done this to gain kudos and people who see me at work soon realise that I am genuine in what I am doing. It's all voluntary and I think that puts other people off. Not enough of us care about the communities we live in.
But my main source of income these days is as a pundit but I'm no shrinking violet. Too many ex-pros come into the media and they'll sit on the fence because they don't want to upset an ex-team-mate or current player, but I won't do that. The public aren't stupid, they can see right through it, and your credibility goes down the pan. It needles me when you see players whinging when they've been criticised by coaches or ex-players – there are too many prima donnas. They have to accept that they're highly-paid entertainers and criticism is part and parcel of the job.
The on-air row I had with Robbie Savage got quite heated, but we've moved on now. In fact, I have a lot of respect for Robbie because he's a bit like me – not frightened to say what he thinks. There are players out there who wouldn't have had the bottle to come live on air and fight their corner.
But debate and constructive criticism is what makes good radio. I really enjoy it and have been working for Real Radio since it launched seven years ago. But I'd never say never to a return to football management. I've got the qualifications, the experience and the knowledge and if an opportunity came to get back into the game, it wouldn't faze me.
Interview: Luke Nicoli. From the December 2007 issue of FourFourTwo.
Thank you for reading 5 articles this month* Join now for unlimited access
Enjoy your first month for just £1 / $1 / €1
*Read 5 free articles per month without a subscription
Join now for unlimited access
Try first month for just £1 / $1 / €1
Get FourFourTwo Newsletter
The best features, fun and footballing quizzes, straight to your inbox every week.