Liverpool put up for sale by Fenway Sports Group
Premier League side Liverpool have been made available to purchase by FSG, the American consortium that owns them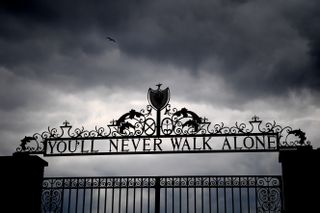 (Image credit: Getty)
Liverpool have been put up for sale by Fenway Sports Group (FSG), with a full sales presentation created to entice potential buyers.
According to the Athletic, FSG are looking to sell a club which won the Premier League as recently as 2019/20. Since FSG purchased the Reds for around £300 million in 2010, there have been rumoured sales drives over the past decade, only for the consortium to ultimately decide not to cash in.
However, a statement made to the Athletic suggests the group, led by John W Henry, are more open than ever to selling shares to potential investors.
"There have been a number of recent changes of ownership and rumours of changes in ownership at EPL clubs and inevitably we are asked regularly about Fenway Sports Group's ownership in Liverpool," they told the media outlet.
"FSG has frequently received expressions of interest from third parties seeking to become shareholders in Liverpool. FSG has said before that under the right terms and conditions we would consider new shareholders if it was in the best interests of Liverpool as a club.
"FSG remains fully committed to the success of Liverpool, both on and off the pitch."
With Liverpool's Premier League form stuttering under Jurgen Klopp's stewardship this season, the news that the club's long-term owners want out could potentially unsettle things further.
Yet some fans will welcome the news, having felt betrayed by the club's involvement in plans to join the European Super League in 2021. No frontrunners to buy the club have yet been revealed and there is no indication that a sale will happen at any time in the near future.
Thank you for reading 5 articles this month* Join now for unlimited access
Enjoy your first month for just £1 / $1 / €1
*Read 5 free articles per month without a subscription
Join now for unlimited access
Try first month for just £1 / $1 / €1