It's incredible how much can be packed into one simulation – and now the world of Football Manager feels even closer to the real football world
Pros
+

Licensed competitions make FM23 more realistic than ever

+

The Squad Planner and experience matrixes are welcome additions

+

Fans are represented via Supporter Confidence

+

Tactics are more realistic now, with defending easier to coach

+

Enhanced match engine
Cons
-

Set pieces need updating
This review of Football Manager 2023 was conducted on a MacBook Air using the full game downloaded from Steam.
This reviewer has just put on a suit to play Football Manager. We've all done it. OK, so you get some funny looks from family and/or housemates but even Sports Interactive, the studio behind FM, recommends that you suit up for the occasion of a cup final. It's not weird. Honest.
Only there isn't a cup final (don't worry, we've not lost the plot and decided to overdress to take first-team training): we're attending a cup draw. We've only been in the Inter Milan job for mere weeks and already we're watching on as Ruud Gullit – a nice detail that we already love – hosts the Champions League draw. Those operatic swells boom from our tinny laptop speakers and "The Chaaaampions" blasts out. This is officially licensed – and it feels big-time. Squint and you could imagine this was being broadcast on BT Sport.
Image 1 of 3
It's an apt addition. 30 years ago this summer just gone, Paul and Oliver "Ov" Collyer concocted a football management simulation in their Shropshire bedroom, just as the European Cup was undergoing a renovation. The studio's goal has always been simple: how can they create the most realistic reflection of what it's like to work in the world of football?
It's safe to say that FIFA is an arcade game, resurrecting the ghosts of retired players in pinball-like football matches of "we'll score one more than you" – but Football Manager most definitely is on a quest to be real. Every intricate detail of FM23 is designed to bring you even closer to the real world. The integration of major UEFA competitions is the obvious headliner – along with a fully-licensed Manchester City side, which might convince a few of us to try and manage Erling Haaland.
But across the game, FM23 is more real than ever. And not just because Haaland needed toning down before the beta came out.
If you do take charge of Haaland, for example, you now have to contend with improved tactics. Defensive styles have been reworked so end-to-end fixtures of having to simply out-score your opposition are less common.
Deep blocks are more effective, just like in the Premier League; the presses have been reworked to a high press and mid-block, too, while AI managers will react to you in-game. It's far more challenging – try rage-quitting now, we dare you – but it makes so much more sense.
GET THE GAME
BUY NOW Get FM23 on Amazon right now
The graphics are updated, too, as you may expect. SI say that they want to reach the point where you feel like you're actually watching a real game of football from a certain angle and with the fixing of blocks, interceptions, shots and reactions within the game, it's made improvements. Of course, we're not overly bothered by how it looks at all, though: we just want depth to the game.
We've got that and then some. You can now approach agents before you start asking your players if they'd like to extend their contracts – just like real life – while the fans now have a say with "Supporter Confidence". After all, we've seen a fair few teams over the years not just lose the dressing room but the stadium itself.
The recruitment tools are more like the ones that clubs actually use, with the Squad Planner being one of the most useful additions to the franchise in years. It's an in-game notebook for organising your squad, allowing you to plan for the present, near-future and two seasons away – while the Experience section now splits your squad into what stage each player is at in their career. You can win things with kids, Hansen – we've spent years doing it on FM – but now the supplementary voice of experience in the dressing room is a necessity.
Image 1 of 2
On the surface, this doesn't feel like a revolution for the game but gentle evolution. FM23 tweaks and twinges from its last version like Graham Potter stepping into Thomas Tuchel's role, rather than an Arteta-esque rebuild in which the Ozils and Aubameyangs of FM22 are torn down. Simply, though, if it ain't broke…
The facts is that there is less and less, year on year, that fans are clamouring to see in the next version of Football Manager. Set pieces could probably do with a reworking; international managing is still a little rough, too – though it's not exactly a popular career path. But judging this game on its own merit and not just in comparison to the last, this is perhaps the most realistic football game of all time. You can even answer press conferences in the style of Frank Lampard.
Football Manager 2023 is everything you'd expect. Packed with so many features that it'll keep you busy for roughly a year of your life, yet now more user-friendly, true to the real boardrooms and dressing rooms of the world – and with added anthems for the Champions League. It's an A+, for sure – and should be signed at all costs.
Thank you for reading 5 articles this month* Join now for unlimited access
Enjoy your first month for just £1 / $1 / €1
*Read 5 free articles per month without a subscription
Join now for unlimited access
Try first month for just £1 / $1 / €1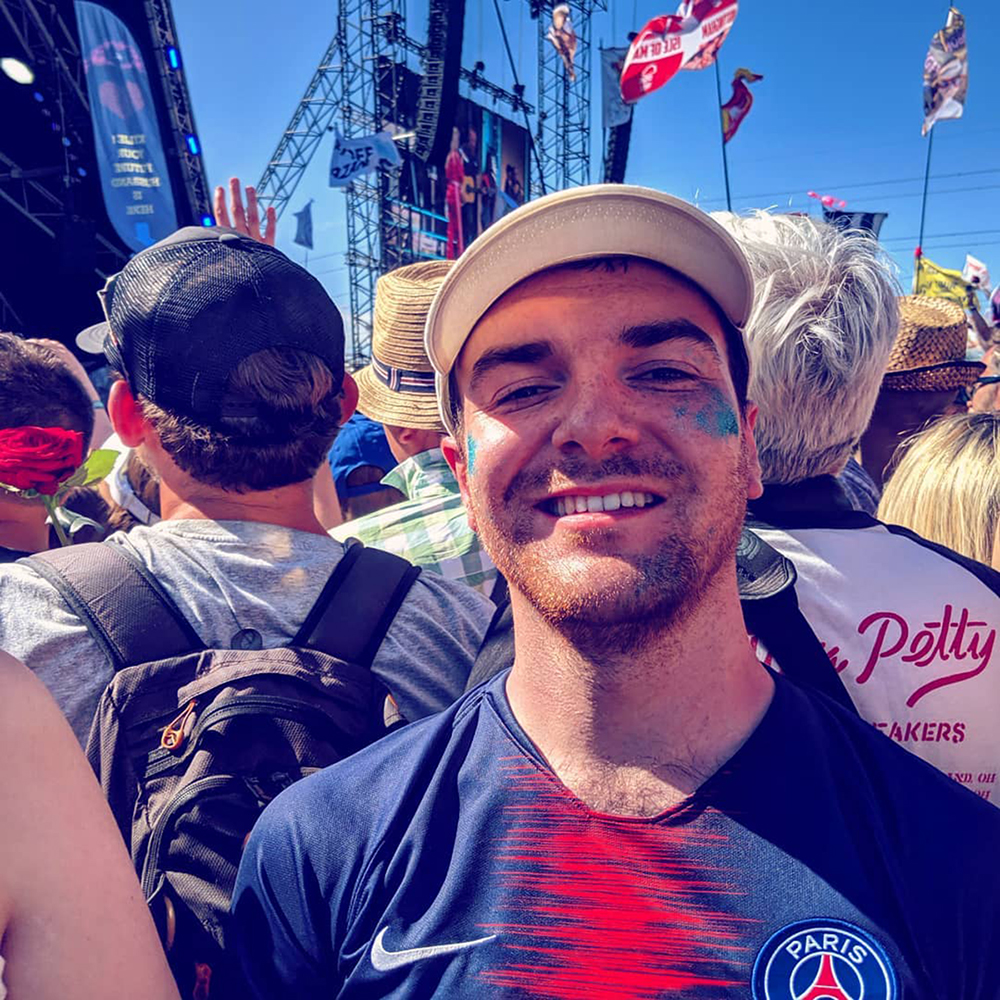 Mark White has been a staff writer on FourFourTwo since joining in January 2020, writing pieces for both online and the magazine. An encyclopedia of football shirts and boots knowledge – both past and present – Mark has also been to the FA Cup and League Cup finals for FFT and has written pieces for the mag ranging on subjects from Bobby Robson's season at Barcelona to Robinho's career. He once saw Tyrone Mings at a petrol station in Bournemouth but felt far too short to ask for a photo.