How to find the cheapest Panini World Cup 2022 stickers and save money while you complete your album
The cheapest Panini World Cup 2022 stickers are not too hard to find, if you know where to look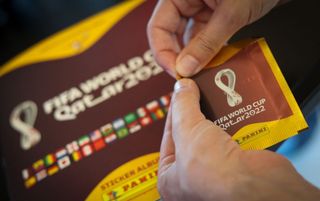 (Image credit: Getty)
When a World Cup rolls around every four years, collecting Panini stickers (opens in new tab) becomes every football fan's favourite pastime, and for World Cup 2022 (opens in new tab) it is no different.
With 670 stickers to collect for the Qatar World Cup, though, it isn't a cheap expense to complete a full album. Single packs contain five stickers and cost 90p, and one researcher (opens in new tab), Kieran Maguire, has suggested if someone managed to get every sticker at the first attempt, it would cost around £120.
However, he argues the likely cost based on probability is somewhere closer to the region of £850 to fill every sticker in the book (without someone directly buying missing stickers).
Therefore, only for the truly dedicated is it feasible to complete an album, especially at such a great cost. There is a cheaper way to get closer to that dream of completing Panini World Cup sticker album, but it does require buying more in bulk.
Cheap Panini World Cup stickers packs: Best deals
Best deals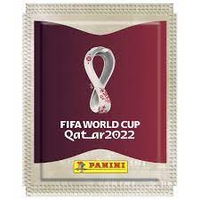 (opens in new tab)
Single packs (5 stickers) – 90p
Smyths, local newsagents and supermarkets all sell single packs of five stickers for 90p (opens in new tab), making the cost of each individual sticker 18p.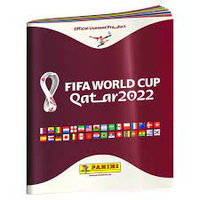 (opens in new tab)
Essential starter pack (31 stickers plus album) – £4.99
The essential starter pack costs £4.99 at Argos (opens in new tab), Amazon (opens in new tab) and Smyths (opens in new tab), and contains a sticker album to place each player into once you bag them in a pack. Thirty-one stickers are also included, which, when the album is removed from the price, means each sticker only costs 16p each.
In fact, the starter pack actually offers the cheapest price per sticker out of all of the options. It does entail acquiring plenty of sticker books, though, and they could start taking up an awful lot of unnecessary space.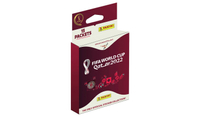 (opens in new tab)
Mega multiset (75 stickers) – £13
The mega multiset gives you 75 stickers for £13 (opens in new tab), working out at 17p per sticker. While it is a slightly more expensive option, it saves paying an extortionate amount in one big hit, and is a more viable option for regular, smaller purchases.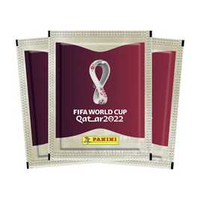 (opens in new tab)
50 packs (250 stickers) – £45
The first bulk purchasing option is again available through Argos (opens in new tab), with the retailer offering 50 packs (250 stickers) for £45. This is also the same on Amazon (opens in new tab), with the cost per sticker working out at 18p.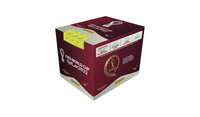 (opens in new tab)
100 packs (500 stickers) – £81
The largest offering is a mega 100-pack selection, with 500 stickers selling for £90 at Amazon (opens in new tab). However, Groupon (opens in new tab) has managed to sell the 100 packs at an even cheaper price of £81 - proportionately the joint-cheapest way to buy all your Panini World Cup stickers, alongside the starter pack.
In Groupon's offer, each sticker costs just 16p, with 500 stickers getting you closer to that goal of a complete album.
All the Panini World Cup 2022 sticker deals, at a glance
Single pack, Smyths (opens in new tab): 5 stickers, 90p – 18p per sticker
Starter pack, Amazon (opens in new tab): 31 stickers, £4.99 – 16p per sticker
Multipack, Amazon (opens in new tab): 30 stickers, £7.99 – 26p per sticker
Mega multiset, Argos (opens in new tab): 75 stickers, £13 – 17p per sticker
Tin, Argos (opens in new tab): 50 stickers, £9 – 18p per sticker
50 packs, Amazon (opens in new tab): 250 stickers, £45 – 18p per sticker
100 packs, Amazon (opens in new tab): 500 stickers, £90 – 18p per sticker
100 packs, Groupon (opens in new tab): 500 stickers, £81 – 16p per sticker
Thank you for reading 5 articles this month* Join now for unlimited access
Enjoy your first month for just £1 / $1 / €1
*Read 5 free articles per month without a subscription
Join now for unlimited access
Try first month for just £1 / $1 / €1
Quizzes, features and footballing fun
Get daily World Cup 2022 news, updates and other football frolics to your inbox