Graeme Souness claims Saudi Arabian owners "shouldn't be anywhere near" Newcastle
The Scotsman highlighted his feelings on the issue of sportswashing while working for ITV at the World Cup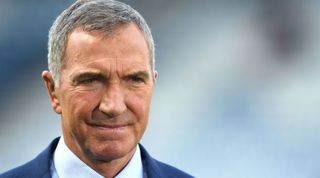 (Image credit: Getty Images)
Graeme Souness has criticised the ownership of Newcastle United, suggesting the club's Saudi Arabian owners "shouldn't be anywhere near" the club.
Working as a pundit at World Cup 2022 for ITV alongside Roy Keane, Joe Cole and presenter Laura Woods ahead of Saudi Arabia's opening Group C clash against Argentina, Souness emotionally challenged the hosting of the tournament in Qatar, before turning his attention to Saudi Arabia's Public Investment Fund during a segment focussed on sportswashing in football.
"Football is such a vehicle for good and bad," he said. "The sportswashing that's going on in our own country - Newcastle... there's no way the Saudis should have Newcastle United. They shouldn't be anywhere near it.
"But it's not an ideal world that we're operating in. The Saudis have invested in our country for decades. Football now has such a profile that the Saudis see, the people of Abu Dhabi see it, and the Americans see it. It's a chance to improve whatever brand they're involved in."
Of course, Souness managed Newcastle between 2004 and 2006, his final job as a football manager. Saudi Arabia's Public Investment Fund took over the same club in October 2021, ending an unpopular (to say the least) ownership from Mike Ashley for the 14 years previously.
Souness also highlighted Manchester City and their owners during his impassioned speech.
"Right now it's a good news story about Man City but that brand, Man City, and other clubs - the Abu Dhabi royal family they have – it's only good news about them throughout the world.
"I suppose Qatar will look at Abu Dhabi with a bit of jealousy and after this tournament they'll hope that it's a good tournament. It's in their hands to improve workers rights, to improve diversification of country, LGBTQ. They won't go quietly, they'll be on it all the time."
Roy Keane also had his say on the tournament being hosted in Qatar, slamming the decision for the nation to host the World Cup at a time when football is working to improve inclusivity.
"The World Cup shouldn't be here," Keane said, "you've got a country and the way they treat migrant workers, gay people. We're on about spreading the game but dismissing human rights, it's not right. It shouldn't be here."
Thank you for reading 5 articles this month* Join now for unlimited access
Enjoy your first month for just £1 / $1 / €1
*Read 5 free articles per month without a subscription
Join now for unlimited access
Try first month for just £1 / $1 / €1