Cape Town League Cup fever & Confed Cup disinterest
While in Cape Town, I met up with the United supporters club in the city to watch the League Cup Final. Around 200 of them filled the top floor in MitchellâÂÂs Brewery by the Waterfront, completely outnumbering Tottenham fans.
It was an interesting, friendly and raucous mixture of expats and South Africans of every creed and colour. Many had never been to Old Trafford, some once held season tickets.
Almost all wore replica shirts, which they proudly buy from Old Trafford each year when they also renew their memberships.

The Cape Town Reds

The issues which affect them are completely different to the fans in Manchester. Ticket prices or allocations are irrelevant because they donâÂÂt go to games, yet import taxes almost double the cost of their merchandise and they were peeved by the cool reaction of some of the visiting United players last summer.
The biggest hit with them was one Patrick Crerand who they shared several wines with.
I thought IâÂÂd escaped CrerandâÂÂs name, though I sent him and Noreen a postcard from Tristan da Cunha. I wrote that while there were only 270 residents, there was a massive Glasgow Rangers supporters club but not one for Celtic.
ThatâÂÂll get him fuming over his morning toast when it arrives, probably next year.
The enthusiasm of the Cape Town Reds was unquestionable â they even made up songs about players which IâÂÂd not heard at Old Trafford and they all went mental when UnitedâÂÂs penalties hit the net. So much for the League Cup final being worthless.

Anderson sparks celebrations in Africa
From Cape Town, we drove inland for four days and through cities which will host World Cup matches like Port Elizabeth and Durban. I was in both last summer and could check on progress, which has been significant.
The stadiums will be top level in South Africa and I believe the World Cup will be a success. There are issues to address like public transport, rip-off taxi drivers and crime hot spots. There are many doomsayers to overcome, but South AfricaâÂÂs a beautiful country and the media portrayal is often hysterical.
Last summer, The Sun ran one such piece about the crime there ahead of the World Cup. I sat with the author a few days later in Cape Town and shook my head.
Even with a goosed pound itâÂÂs cheap, the roads and hotels and nightlife are excellent and it successfully staged other big events like the 1995 Rugby World Cup.
FIFA will reduce prices for South African residents and the country will stage the Confederations Cup this summer â though the ticket uptake has so far been disappointing.
The organisers have been ordered to boost local ticket sales or face accusations that they are only interested in attracting rich foreign football fans.


Durban's Moses Mabhida Stadium takes shape
I didnâÂÂt see one advert for the Confederations Cup in the country, but I did see someone wearing a Leeds United shirt in a street in Durban.
Despite featuring world champions Italy as well as Spain, Brazil, New Zealand, Iraq and the United States, only 170,000 out of 640,000 tickets have been sold for what is effectively South AfricaâÂÂs warm-up for 2010.
Empty seats will be an embarrassment for FIFA and South Africa and itâÂÂs not like Spain or Italy can rely on a travelling support like the northern European countriesâ¦
----------------------------------------------
FourFourTwo.com: More to read...
Confessions of a Correspondent home
Blogs home
Latest England news
News home
Interviews home
Forums home
FourFourTwo.com home
Thank you for reading 5 articles this month* Join now for unlimited access
Enjoy your first month for just £1 / $1 / €1
*Read 5 free articles per month without a subscription
Join now for unlimited access
Try first month for just £1 / $1 / €1
Get FourFourTwo Newsletter
The best features, fun and footballing quizzes, straight to your inbox every week.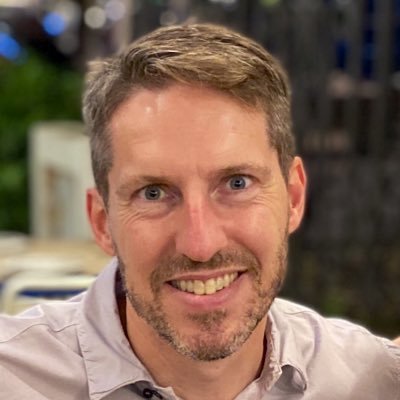 Andy Mitten is Editor at Large of FourFourTwo, interviewing the likes of Lionel Messi, Eric Cantona, Sir Alex Ferguson and Diego Maradona for the magazine. He also founded and is editor of United We Stand, the Manchester United fanzine, and contributes to a number of publications, including GQ, the BBC and The Athletic.