FIFA 20 Volta new skill moves tips: 6 of the best – and how to do them
To humiliate your mates on FIFA 20, you're going to need our guide to the best skills exlusive to Volta Football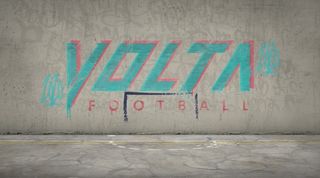 Following the end of the Journey trilogy on FIFA 19, EA Sports replaced Alex Hunter's critically acclaimed story with a FIFA Street-esque mode – Volta Football, aimed at allowing FIFA players to enjoy the game in a more relaxed and vibrant climate, away from the rigours and grind of the game's more competitive modes.
Skill moves are the lifeblood of Volta and, as such, EA has introduced some new ones exclusive to Volta – the sort of skills you'd only see freestylers like the F2 perform.
OTHER GUIDES…
FIFA 20 coins guide: how to (legally) buy and sell your assets to maximise profits
FIFA 20's 10 most overpowered players for Ultimate Team
FIFA 20 career mode free agents: 11 unmissable players with expiring contracts
FIFA 20 career mode best young players: 15 wonderkids with world-class potential
Here's a look at our top six Volta skill moves...
Knee header (while standing)
Controls: L2 + R2 then flick the Right stick up
The knee header is more or less a skill move for taunting your opponent as it doesn't have any real effect on the flow of a match.
When you execute the skill move, your player will literally go on his knees and pass the ball with his head.
Think of it as a flair pass.
It's worth noting that the knee header has a very limited range so make sure that the player you're trying to pass to is close by.
It makes sense that it's exclusive to Volta as it's not viable in a real game where players are usually very far apart.
Catch a spin (while standing)
Controls: L2/LT then fake shot (O + X)
Catch a spin is a really flashy skill move that allows you to change direction quickly when you find your path blocked by multiple players.
Your player will flick the ball up, catch it with the back of his knee, release the ball and then exit into open space, all in quick succession.
It is particularly useful in tight situations where you need to get a pass or a shot away.
BARGAINS The best FIFA 20 Premier League FUT starter team for under 100,000 coins
Ball roll flick spin (while standing)
Controls: Press R3/RS and flick the left analog stick to the left
A common trend with Volta skill moves is the fact that a lot of them are performed while standing primarily because of the limited space on Volta pitches as opposed to the traditional 11 v 11 pitches.
When you perform the ball roll flick spin, your player will flick the ball into another lane and immediately make a sharp turn which will allow you to get to the ball before it falls to the ground.
Think of it as a mid-air La Croqueta; it's best used in 1v1 situations as it'll create space for you to make a pass, go for a shot or advance forward.
The elastico
Controls: Move the right stick in a 180° angle
The elastico – or flip flap, like many like to call it – is one of the most flamboyant skill moves in real life.
Popularised by the likes of Brazilians Ronaldinho and Ronaldo, it's a skill move that has been used to break many ankles and draw applause from spectators.
Despite being a traditional FIFA move it's also great to use on Volta, especially because of how quickly the animation comes off.
You can use the elastico to easily go past players in 1v1 situations, although it's worth noting that performing it more than twice in quick succession will make your player lose control of the ball.
Rainbow flick (while standing)
Controls: Press R3/RS and flick the Left stick up
There's a different variation of the rainbow flick exclusive to Volta where instead of flicking the ball over your opponent's head directly, your player will first flick the ball up, control it with the back of his knee and then flick it over your opponent's head.
It all happens in quick succession so it's nearly impossible to predict.
Drag back spin
Controls: Press R3/RS and flick the left stick up
The drag back spin has the same controls as the rainbow flick, but the animation is quite different as it is performed while your player is in motion as opposed to the rainbow flick which is performed while standing.
When you execute the drag back spin your player will transition from a drag back into a flick.
The drag back is used to bait your opponent into lunging for a tackle while the flick is used to evade your opponent.
While you're here, why not take advantage of our brilliant subscribers' offer? Get 5 issues of the world's greatest football magazine for £5 – the game's greatest stories and finest journalism direct to your door for less than a pint in London. Cheers!
More FIFA 20 on FourFourTwo.com
TUNES FIFA 20 soundtrack: FULL track list announced including Major Lazer, Anderson .Paak, Disclosure
WATCH Premier League live stream 2019/20: how to watch every game from anywhere in the world
Quizzes, features and footballing fun
Get the best features, fun and footballing frolics straight to your inbox every week.
Thank you for signing up to Four Four Two. You will receive a verification email shortly.
There was a problem. Please refresh the page and try again.