Olympics 2020 football: Why don't famous men's players go to the Olympics?
Brazil, Argentina and Egypt will be at Tokyo 2020 – but Neymar, Lionel Messi and Mohamed Salah won't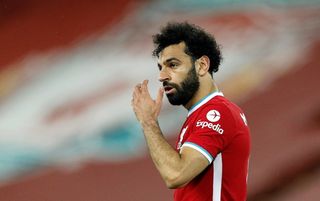 (Image credit: PA)
The Olympics isn't like other major men's football tournaments, with a clear age restriction placed on squads.
Managers are allowed to select a maximum of 22 players, only three of whom can have been born before 1 January 1997.
Participation in the tournament is usually restricted to under-23s, with the exception of the three overage slots, which there is no obligation to use.
They were introduced ahead of the 1996 Olympics in Atlanta, where Nigeria beat Argentina 3-2 in an entertaining final, and have been in place ever since.
But because the Tokyo games were delayed by a year due to the coronavirus pandemic, it was decided that the original cut-off date would still apply, making some 24-year-olds eligible.
The effect of the pandemic, in terms of creating a condensed football calendar in many countries around the world, has also led to some big names missing out.
Workloads are having to be managed more carefully at the end of a uniquely demanding season, especially for players who then took part in the Copa America or European Championship.
For example, Brazil manager Andre Jardine was keen to include Neymar and Marquinhos in his squad for the Olympics, but Paris Saint-Germain were unwilling to release them.
That was also the case with Egyptian star Mohamed Salah, who was keen to represent his country this summer, having previously taken part in 2012.
Because the Olympics doesn't feature on the FIFA calendar, clubs are in control and can choose not to release their players.
Liverpool manager Jurgen Klopp didn't want to be without his most prolific goalscorer for almost the entirety of pre-season if Egypt progressed to the latter stages.
The fact that Salah will also be taking part in the African Cup of Nations, which starts in January, was another influence on the club's decision.
Quizzes, features and footballing fun
Get the best features, fun and footballing frolics straight to your inbox every week.
Thank you for signing up to Four Four Two. You will receive a verification email shortly.
There was a problem. Please refresh the page and try again.