Quiz! Can you name the top 50 Premier League goalscorers who've NEVER played a World Cup game?
By Alex Reid
The all-time Premier League scorers who've never played an active part in a World Cup, from the Englishman with 187 goals to the Peruvian with 49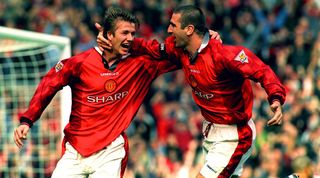 Important: An asterisk denotes that a player is in his nation's squad for the 2018 World Cup (but has yet to play a World Cup game). Correct answers also include players who were picked for World Cup squads, but took no part in any match.
There, that's the admin done – now time to delve into the strange world of how a footballer can score over a hundred goals in The Greatest League in the World™ and yet never take part in a World Cup game.
In some cases, the country in question had a wealth of striking options (see: England. No, really). In other cases, timing was unfortunate with their countries not qualifying for World Cups during a particular player's peak (see: Wales, Peru, Iceland and, erm, also England).
Sometimes a player was just a classic hot-head who burned bridges with managers, team-mates, fans and probably their national governments.
Either way, there are 50 players here who all sit on the all-time Premier League scoring charts and haven't (as of June 8, 2018) played in a World Cup game. You have 12 minutes to name as many as you can, then tell us your score @FourFourTwo – we'll retweet the best, if you don't give answers away – and challenge some pals too.
(Note: Adblockers can stop you seeing our quizzes – please turn them off. Thanks)
Quizzes, features and footballing fun
Get the best features, fun and footballing frolics straight to your inbox every week.
Thank you for signing up to Four Four Two. You will receive a verification email shortly.
There was a problem. Please refresh the page and try again.