Explained: 7 ways to make sure you don't miss Football Manager 2017's coveted wonderkids
Follow these steps and it should be that little bit easier to find success over long-term saves, writes Simon Harrison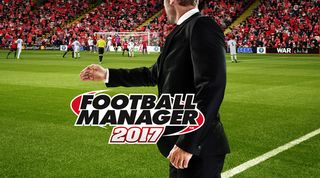 1. Understand what's required from your scouts
For those who are delving into Football Manager for the first time (we don't really need to ask where you've been), the mental stats of your scouting staff are vital.
This bit is rather self-explanatory: should the scout have high Judging Ability, he will know a player's current ability accurately. If he has a high Judging Potential attribute, then he'll have a better idea of future quality.
Generally, at a top-tier club your scouting staff should have above 15 in both areas – so be careful leaving your chief scout to arrange assignments, as you could be accidentally sending someone off with only high Judging Ability to unearth your future stars.
2. Set up a scouting regime
When using the Player Search screen, there is a nice graphic which displays your club's Regional Knowledge. This is the area you need to be attending to as quickly as possible, or you could see some gems slip through your fingers inside the first in-game year of playing.
You can improve this by signing up scouts with specialist knowledge in certain countries or regions, or sending your existing staff to different locations to try to build up a better picture of the global talents on offer.
Make sure that you have your staff on continual routes around the world, or otherwise they'll be sat twiddling their thumbs at home. Set them off searching for Hot Prospects with a minimum 3.5-star potential rating and see what they come back with.
3. Make the most of in-game interface
If you click on the globe near the top-right corner of the screen, you should be provided with a drop-down box that allows you to search for certain things within the game.
If you select the option for 'World', it will take you to an interface which highlights the major clubs in the world, World Cup-winning sides and more. From here, click on the 'Transfers' tab, before selecting a drop-down box on the transfer page itself. Pick the 'Youth Intake' option and it will show you which players have been generated into the game on a month-by-month basis, from Ireland to Iran, regardless of your scouting network – or lack of one.
Keep an eye on this page from month-to-month, and conduct mass scout reports by selecting huge swathes of young players. This is the best way to find wonderkid gems from the more unlikely parts of the planet.
4. Exploit other teams' scouting networks
Often, you can use other clubs' interest in young players as a good gauge for whether they have the potential to be a world-beater. If you use your Player Search and narrow the results down with a filter that removes all players over the age of 19, you can whittle down those you are already aware of.
Next to the names of players displayed courtesy of your search parameters, there may appear a small 'Wnt' icon. This stands for 'Wanted' i.e. the player in question is in demand. Should a young player from Russia be desired by teams in the lower Russian leagues – particularly on loan – then he's probably not worth worrying about. If Europe's big hitters are sniffing around, the player should be worth taking a punt on.
The same goes for the high reputation clubs within that country, such as Zenit or CSKA Moscow. Bear in mind, however, that in-demand players might need sweetening up a little during their contract negotiations – or you risk losing out on them.
5. Believe the hype
If a young player is labelled a 'wonderkid' in the media, he has the potential to hit dizzy heights so long as he gets the game time and required nurturing from you as a coach.
Take gambles on these players and you should get more success stories than Freddy Adu-esque disappointments. If a youngster is simply labelled a 'tireless midfielder,' the chances are that he may not have the high potential ceiling you'd hoped for.
6. Minimum-fee release clauses
Spain is a particularly manipulable hunting ground when it comes to regens, as every player in the country must have a minimum-fee release clause in their contract. If you pay it, you will immediately get the chance to offer a contract to the player in question, while his parent club scramble to make them sign a new deal.
While the likes of Real Madrid and Barcelona can whack huge clauses on their players' contracts and offer high wages to ensure deals go through, many other teams struggle to negotiate release clauses that dissuade the likes of you from triggering them.
It isn't unlikely to see players with future international potential available for under €10 million, making Spain a place of real opportunity.
7. Treat youth intake days as Black Friday
It's possible to find out the 'regen days' of every country in the game via a quick internet search. On said days, youth players can be poached from other clubs as they are yet pen a professional contract at their parent club.
This provides a small window of opportunity, as you can spend time browsing through to see if any of them are worth a gamble. You'll have to pay a compensation fee if you take the plunge, but checking your own country's intake day is a good way to swell your home-grown contingent.
Quizzes, features and footballing fun
Get the best features, fun and footballing frolics straight to your inbox every week.
Thank you for signing up to Four Four Two. You will receive a verification email shortly.
There was a problem. Please refresh the page and try again.