6 key ways to improve your finances in Football Manager 2017
If you're heading for bankruptcy, you're heading for trouble. Fraser Gilbert explains the best ways to achieve financial stability - and even find a future wonderkid - in FM 2017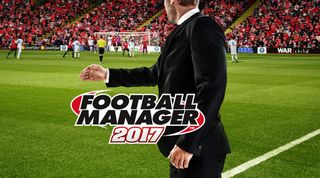 If you're hoping to become the ultimate football manager and lead your chosen team to glory, you'll need to master every aspect of the managerial role. That said, keeping track of wages, clauses and additional fees can be a daunting task, particularly if you're new to the series.
You can't afford to ignore your finances. Bankruptcy can be the result of significant monthly losses, leading to numerous restrictions and eventually, the end of your tenure. To ensure that doesn't happen, we've put together a few basic tips to help you through any financial difficulties you may face.
Stick to your wage budget
At the beginning of the season, you're given a wage budget. Your job is to avoid going over that target - and by doing just that, the board's confidence in your abilities will improve. If you're intent on adding to your wages instead of making use of your transfer budget, you can always adjust the balance accordingly in the 'Board' section.
It's important that you don't go over budget. Initially, it's worth analysing your current squad for transfer list candidates, particularly if high wages and big bonuses are involved. And, while it might be tempting to sign that five-star rated free agent, it's almost always better to walk away if their demands are beyond your means.
Invest in a youth structure
If your board will allow it, it's beneficial to invest in an improved youth structure. You'll need the money to do so, but the resulting quality of young players will be higher, therefore improving your ability to make a profit in future seasons.
By improving your youth and training facilities (including junior coaching and youth recruitment), you might just stumble on the perfect wonderkid. You'll need to give regular playing time to youngsters with potential, and sending them out on loan can be useful too. If you're going to sell, it's worth adding 'Percentage Of Profit From Next Sale' to the fee if you think they'll flourish. Additionally, be sure to peruse the free transfer market for future stars on a semi-regular basis.
Pay attention to contract clauses
Speaking of fees, don't forget that contract clauses can have a huge impact on your finances. When negotiating a contract for an existing or new member of your team, it's important to pay attention to add-ons. With clever negotiation tactics, you could save a lot of money on the deal.
There are many clauses to be aware of. Appearance fees and goal bonuses are common, and require careful thought before agreeing terms. It's even more important to be aware of highly-paid clauses such as loyalty bonuses, agent fees and promotion rewards. Analyse the deal in full, and don't agree to anything you might regret.
Seek affiliated clubs
If you're a fan of lower-league management, affiliated clubs can do wonders for your squad. Seeking a senior affiliate will allow their players to be loaned to your team without needing to pay their wages, while yearly friendlies are often included, with your side taking the gate receipts. If your senior affiliate is Manchester United, you're clearly set to make a nice bit of cash.
If you're a big team and want to become a senior affiliate yourselves, you can also benefit financially. It's often a good idea to seek a club from a different nation, thereby improving your club's merchandising potential across the globe. You can also benefit from first-option deals, possibly allowing access to some highly talented young stars.
Make use of expiring contracts
If you're new to Football Manager, you might be missing out on some of the game's best free transfers. It all depends on the nation you've chosen, but players can often be signed anywhere up to six months before their contract ends. In this scenario, you'll find the 'Approach To Sign' option on the player's profile.
As a result, it's wise to start looking for players around the 31st of December, targeting a June 30th expiry date. Set your search parameters to look for 'Contract Status: Expiring (6 Months)' and expect to find a wide variety of worthy signings. By implementing this rule, you'll potentially save millions in transfer fees.
Find a way to win!
Ultimately, there's no substitute for success. Your weekly performances will have huge implications on your club's financial stability, as well as your likelihood of remaining in the job. If you can find a way to win, you'll profit through increased attendances, TV appearances and a wide range of additional benefits.
In need of quick cash? Focus on the cup. Domestic cups are a fantastic source of revenue for lower league managers, while the Champions League can bring in huge sums for top sides. Don't forget that you'll usually receive a bonus for your league position at the end of the season too.
More Football Manager 2017...
Quizzes, features and footballing fun
Get the best features, fun and footballing frolics straight to your inbox every week.
Thank you for signing up to Four Four Two. You will receive a verification email shortly.
There was a problem. Please refresh the page and try again.