7 ways to get the most out of Football Manager 2017 when you're short on time
Hectic job? Family commitments? Don't worry! Here are the best ways to enjoy the game if you're constantly busy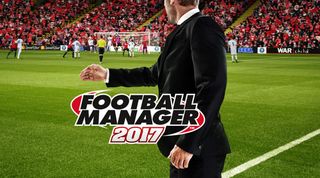 Football Manager is notorious for demanding every minute of your spare time. You can spend hours searching for the next wonderkid or developing an ultra-successful tactic that will lead your team to eventual glory, all before a ball has even been kicked.
Unfortunately, most of us don't have as much time to dedicate to our favourite management sim as we'd like. We're forced to limit our sessions to lunch breaks, lazy Sunday afternoons or whenever the baby finally decides to get some sleep. We need a quicker way to progress if we're ever going to take Torquay to the Champions League final.
With that in mind, here are some ideal ways to speed up your game.
1. Try FM Mobile/FM Touch
If you're struggling to wrestle with the demands of the full Football Manager experience, it might be worth making the switch to Football Manager Mobile. Compatible with a wide variety of devices, FM Mobile is specifically tailored to those who are always on the go, offering a quicker game built around a unique interface.
Alternatively, Football Manager Touch is available for computer devices and high-end tablets. It's very similar to the standard game, but offers a more streamlined experience. As part of this, features such as 'Instant Result' allow you to skip entire games if you wish.
2. Change your preferences
How many players throw themselves into a new game of FM without checking the preferences screen? It's understandable, but by doing so they might be subjecting themselves to painfully long loading times.
There are a handful of obvious ways to speed up your game, including graphical adjustments for the 3D engine. Tinkering with 'Rendering Mode' can also be useful for those with low-end computers, while 'Continue Game Timeout' allows your game to continue processing without needing to manually force it. Be sure to spend five minutes finding the right settings for your needs.
3. Put your staff to work
The Mobile and Touch versions of Football Manager aren't the only ways to reduce your in-game responsibilities on a day-to-day basis. By navigating to the 'Responsibilities' screen under 'Staff' in FM 2017, you can assign almost everything to do with your managerial duties to your assistant boss.
It's not just your assistant, either. Almost any member of staff can handle transfers, conduct training sessions and attend press conferences on your behalf. Just make sure you assign the right person for each job, or you might pay for it down the line.
4. Play with fewer active leagues
When you first boot up Career mode in FM 2017, you're prompted to select either Quick Start or Advanced Settings. The latter allows you to select how many active leagues you'd like to load (either playable or view-only) and, subsequently, you're informed about how fast the game will run.
It's tempting to load multiple countries and league structures, but try to resist doing so. Fewer leagues will result in a much quicker game, and you can always add more competitions later. Additionally, you can remove unwanted leagues in-game, too.
5. Install mods/DLC
Over the years, Football Manager has amassed a substantial fan base. While many are content with Sports Interactive's yearly offerings, others like to take things one step further, developing mods for use in-game. These are currently hosted all over the web, including the Steam Workshop.
These mods incorporate all sorts of ways to speed up your game. Successful tactics can be imported to help your team instantly flourish. Various skins are available to customise the game's user interface to your needs. And Sports Interactive themselves offer a free pre-game or purchasable real-time editor to remove almost any restrictions you desire.
6. Jump into Fantasy Draft
It's easy to forget that there are other ways to play the game side from Football Manager 2017's Career mode. Fantasy Draft is a mode which allows you to generate a team for games against AI, local or online players in either mini-league or cup formats.
Alternatively, Football Manager Touch includes the ability to play pre-determined challenges instead of jumping into a full-blown career. These vary in length and include customisable difficulty levels, offering something for everyone regardless of time constraints.
7. Skip pre-season
It's always pre-season that drags most in Football Manager. Meetings, transfers and friendlies dominate your time, and before you know it you've squandered multiple hours.
However, you can skip this part of the campaign by going into Advanced Setup when starting a new career.
Users are able to choose from multiple start points, allowing you to jump straight into the regular season if you desire. Alternatively, if you like the thrill of pre-season but don't enjoy playing friendlies, you can always let your assistant take control of them for you.
Quizzes, features and footballing fun
Get the best features, fun and footballing frolics straight to your inbox every week.
Thank you for signing up to Four Four Two. You will receive a verification email shortly.
There was a problem. Please refresh the page and try again.