Cantona, Dinho, Shots, Bantams and... soap
Gaz and Wendy Knight got lucky.
On my way to interview Eric Cantona in Marseille in July (to be published in the November issue of FourFourTwo, in shops October 1), I popped into an internet café. Gaz, a long time friend, had emailed to say he and his wife were holding a charity football match in August to help raise funds for SANDS: Stillbirth and Neonatal Death Society.
Last year, their son Ged was stillborn at 37 weeks. It was fresh in my mind and I told Cantona about the couple and asked him to sign something which could be auctioned.
âÂÂI would like to do this,â replied the King, except there was nothing like a shirt or poster to sign. We were in the conference room of a Marseille hotel, stood by a large flip chart of A2 paper.
âÂÂJust write something on there,â I said, eyeing the big felt markers.
âÂÂWhat?â he asked.
âÂÂYouâÂÂve just told me that youâÂÂre an artist. Show it,â I replied. âÂÂOr write a message to the people of Manchester.âÂÂ
With that, Eric did a Miro-esque squiggle and a message. So as not to crease it, I âÂÂborrowedâ the hotelâÂÂs roll of flip chart paper and tucked EricâÂÂs work in the middle.

Eric 'the Artist' Cantona churns out another masterpiece
Smartly framed, that squiggle was auctioned for ã2,500 on Sunday. I would have been happy with a tenth of that â which is what a signed Ruud van Nistelrooy shirt went for.

Norman Whiteside, another former United great, turned up to support the couple and got impressively inebriated before telling a load of mates: âÂÂYou know what lads, IâÂÂm just a working class lads like you lot. IâÂÂm just United!â With that, the Shankhill SkinheadâÂÂs stock rose even higher in West Manchester.
I wasnâÂÂt there. Instead I was playing cricket in Oxford at Jim WhiteâÂÂs 50th birthday. JimâÂÂs a United fan who writes for The Daily Telegraph. Other guests included another Red, the BBCâÂÂs Newsnight editor Michael Crick and Roger Alton, editor of the Independent.
By getting bowled out for a duck, I made a fool of myself in front of all. IâÂÂve played cricket twice so my humiliation wasnâÂÂt surprising, but I also injured my foot fielding, an injury which stopped me training as Manchester La FiannaâÂÂs pre-season got underway last night.
There were eight or nine new faces and a similar number of players have moved on â to live in pastures new or, in the case of Dinho, join Spanish third division side Lleida, where Juande Ramos used to manage.
Dinho wasnâÂÂt offered a contract in South Africa with Ajax Cape Town after his trial. I hear his attitude could have been far better. To break the ice, we held a penalty competition and everyone who missed had to stand up and describe the worst girl theyâÂÂd ever slept with.
The sight of shaking heads descending into hands became common, something I also saw in Hampshire on Saturday watching Aldershot vs Bradford in League Two.

The Recreation Ground: They don't make 'em like this anymore
It was a superb experience. Baked in sunshine, a crowd of nearly 4,000 saw the Shots win 3-2 against the early league leaders. The walk to the away end took in a winding country path and once inside, BradfordâÂÂs sizeable following created a din to match the Ultras in the home end.
A traditional ground with pylon floodlights, terracing, pay on the gate and BradfordâÂÂs excellent City Gent fanzine being sold, it was a joy to attend.
Tradition added to the enjoyment, though even Aldershot have moved with the times. IâÂÂm not sure what was more bizarre â seeing fans stand obediently within a designated smoking area (a box marked in paint on open tarmac), or having a choice of three soaps or moisturisers in the away end toilets.
When youâÂÂve witnessed the stinking, airless, lightless urinals of the away end at DerbyâÂÂs former Baseball Ground, it seems like another world.

Thank you for reading 5 articles this month* Join now for unlimited access
Enjoy your first month for just £1 / $1 / €1
*Read 5 free articles per month without a subscription
Join now for unlimited access
Try first month for just £1 / $1 / €1
Get FourFourTwo Newsletter
The best features, fun and footballing quizzes, straight to your inbox every week.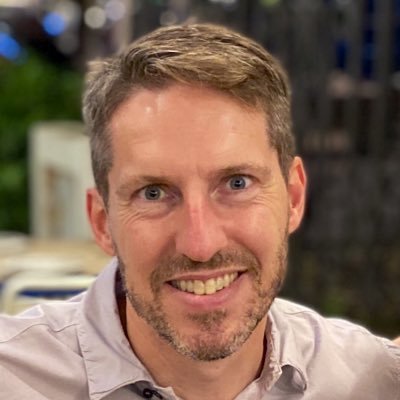 Andy Mitten is Editor at Large of FourFourTwo, interviewing the likes of Lionel Messi, Eric Cantona, Sir Alex Ferguson and Diego Maradona for the magazine. He also founded and is editor of United We Stand, the Manchester United fanzine, and contributes to a number of publications, including GQ, the BBC and The Athletic.