FourFourTwo's MLS 2015 season preview: Western Conference team by team
Who's the best (and worst) in the West? Jason Davis assesses the contenders...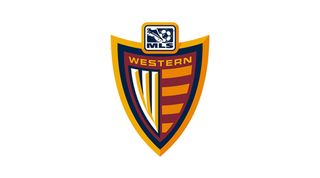 Colorado Rapids
COLORADO RAPIDS
Nickname Rapids
MLS since 1996
Stadium Dick's Sporting Goods Park (19,680)
Coach Pablo Mastroeni
2014 West: 8th, Overall: 17th
So, what's the story? 
Young and exciting, the Rapids boast a number of players who may have many US caps ahead of them. Nevertheless, the club also have a reputation for cheapness, a trait that keeps them from competing with the league's elite.
What happened last season? 
The Rapids showed flashes of good play, but ultimately finished ninth in the Western Conference under first-year head coach Pablo Mastroeni – after a disastrous end included 12 losses in their last 14 matches.
Expectations this time
Hard to say, if only because so much relies on the consistent play of youngsters and the learning curve of Mastroeni. A play-off berth would represent success, not to mention surprise everyone.
Western table, 2014
1 Seattle Sounders 64 
2 LA Galaxy 61 
3 Real Salt Lake 56 
4 FC Dallas 54 
5 Vancouver Whitecaps FC 50 
6 Portland Timbers 49 
7 Chivas USA 33 
8 Colorado Rapids 32
9 San Jose Earthquakes 30
Star man
The Rapids lack an established 'big-name' player, though third-year midfielder Dillon Powers deserves attention for his influence in the centre of the park. Strong, smart, and an excellent passer, Powers will be key in 2015.
New kid on the block
The notoriously skinflint Rapids opened up the chequebook this winter to add talented Argentine youngster Juan Ramirez. Just 21, Ramirez is the club's second-ever DP signing – the first, Panamanian striker Gabriel Torres, struggled to three goals in 23 games last season – and most recently played at Argentinos Juniors. 
Did you know?
The Rapids are owned by Arsenal shareholder Stan Kroenke and his questionable moustache. 
FC Dallas
FC DALLAS
Nickname Hoops
MLS since 1996
Stadium Toyota Stadium (20,295)
Coach Oscar Pareja
2014 West: 4th, Overall: 6th, Play-offs: Conference semis
So, what's the story?
FC Dallas are fast and fun, thick with exciting young speedsters and bolstered by anchor players at both ends of the field. They occasionally compete for honours and look to be on the up under head coach Oscar Pareja.
What happened last season? 
Thanks to the steady hand of Pareja, FC Dallas navigated a series of difficult injuries to fourth place and a play-off spot in the West. After beating Vancouver to reach the conference semi-finals, Dallas gave the Sounders all they could handle before losing on the away goals tiebreaker.
Expectations this time
Hopes haven't been this high in North Texas in a long, long time. With a healthy squad, Dallas are one the most exciting teams in the league. The competition in the Western Conference is fierce, but the Hoops are targeting a top seed and an MLS Cup.
Star man
Colombian winger Fabian Castillo. FC Dallas also have a fantastic playmaker in Mauro Diaz, but it's Castillo who has the most mouthwatering talent in the team. He finally started to figure it out last year with a 10-goal, four-assist campaign.
New kid on the block
Goalkeeper Dan Kennedy (formerly of the now-defunct Chivas USA) sticks out among the newcomers, though it's tough to know how much he'll play with Raul Fernandez established as the team's No.1.
Did you know? 
FC Dallas were originally named 'Dallas Burn' and featured a robot-like horse on their logo for what are probably unknowable reasons.
Houston Dynamo
HOUSTON DYNAMO
Nickname Orange Crush
MLS since 2006
Stadium BBVA Compass Stadium
Manager Owen Coyle
2014 East: 8th, Overall: 14th
So, what's the story? 
Since moving to Houston from San Jose back in 2006, the Dynamo have been one of the league's most consistent teams, including back-to-back championships in 2006 and 2007. They have a reputation for squeaking into the play-offs before grinding out victories once they get there.
What happened last season? 
They finished in eighth and missed the play-offs, something that's happened just one other time in Houston history. International absences and an injury to Ricardo Clark stilled a campaign that had never really gained much momentum.
Expectations this time
When head coach Dom Kinnear parted ways with the club after the season, all expectations went out the window. Kinnear was a master of just getting by in the regular season only to survive and advance round-by-round in the post-season. A new manager, plus a move to the deeper Western Conference, makes it tough to know what to expect.
Star man
Giles Barnes is the pick here, even though Brad Davis remains the team's most visible player and up-and-coming Mexican striker Erick 'Cubo' Torres will arrive mid-season. Barnes is just 26 and delivered double-digit goals in 2014 for the first time.
New kid on the block
The new boss, Scottish manager Owen Coyle. Foreign coaches haven't typically fared well in the North American league, in part because of the byzantine labyrinth of rules and regulations that dictate player movement. But if anyone has the right attitude to learn the league and understand the American player, it's probably Coyle.
Did you know? 
Houston and FC Dallas play annually for El Capitan, a replica of an 18th-century cannon that goes to the winner of the regular-season series. 
LA Galaxy
LA GALAXY
Nickname Los Galacticos
MLS since 1996
Stadium StubHub Center (27,000)
Coach Bruce Arena
2014 West: 2nd, Overall: 2nd, Play-offs: Champions
So, what's the story? 
The Galaxy live a charmed life as the most famous of Major League Soccer's 20 clubs. Playing in a massive market and backed by the money of AEG, LA live up to the glitz and glamour of their hometown – they have won an unparalleled five MLS Cups. 
What happened last season? 
They won the MLS Cup, a fitting farewell in the final season of the USA's greatest player, Landon Donovan. 
Expectations this time
Despite Donovan's retirement, the Galaxy expect to win another title in 2015. LA have the resources to cover for the loss. The arrival of Steven Gerrard come summer will bring attention and fanfare, two things the Galaxy know plenty about.
Recent West champs
2014 Seattle Sounders
2013 Portland Timbers
2012 San Jose Earthquakes
2011 LA Galaxy
2010 LA Galaxy
2009 LA Galaxy
2008 Houston Dynamo
2007 Chivas USA
2006 FC Dallas
2005 San Jose Earthquakes
Star man
LA agrees with Irish striker Robbie Keane. The former Spurs man won the league's Most Valuable Player award in 2014 thanks to a 19-goal, 14-assist season – and he scored the extra-time winner in the MLS Cup final to boot.
New kid on the block
He won't arrive until midway through the season, but Gerrard's move from the only club he's ever known to LA should make for massive headlines. How the Liverpool great will be deployed by head coach Bruce Arena is an open question.
Did you know? 
The Galaxy's original 1996 team included Andrew Shue, an actor who starred on the popular Fox drama Melrose Place.
Portland Timbers
PORTLAND TIMBERS
Nickname The Timbers
MLS since 2011
Stadium Providence Park (20,438)
Coach Caleb Porter
2014 West: 6th, Overall: 11th
So, what's the story? 
The Timbers have some of the best support in MLS in the form of the 5,000-strong Timbers Army. They have a progressive, hands-on owner in Merritt Paulson. They have a rising coaching star in Caleb Porter. What they don't have yet is a trophy. 
What happened last season? 
'Disaster' might be harsh, but considering the expectations entering 2014, it seems appropriate. The Timbers failed to build on their first-place finish in 2013 and missed the play-offs completely last year.
Expectations this time
Retooling the backline and adding some depth has the Timbers eyeing a play-off spot again in 2015. Despite last year's early-season struggles, they nearly made it to post-season; if anything, that would indicate they have more than enough talent to extend their campaign this time. After that, who knows?
Star man
Diego Valeri, a playmaker from Argentina, is the Timbers' leading light. In two seasons in Portland, Valeri has notched 27 goals and 27 assists, good enough to put him in the upper echelon of MLS players over the span. Sadly, injury will rule him out at the start of the season.
New kid on the block
Portland shored up that shaky backline by acquiring Nat Borchers from conference rivals Real Salt Lake during the off-season. Borchers is a veteran MLS centre-back who immediately makes the Timbers' defence much better. 
Did you know? 
Every time the team scores at home, Timber Joey – a lumberjack bedecked in Timbers gear – uses a chainsaw to slice off a section of log. 
Real Salt Lake
REAL SALT LAKE
Nickname Claret and cobalt
MLS since 2005
Stadium Rio Tinto Stadium (20,213)
Coach Jeff Cassar
2014 West: 3rd, Overall: 4th, Play-offs: Conference semis
So, what's the story? 
Real Salt Lake have one of the few enduring reputations in MLS that goes well beyond signing stars. Under the leadership of former general manager Garth Lagerwey and head coach Jason Kreis, the club built a 'the team is the star' ethos that carried them to one MLS Cup and a perennial place in the play-offs.
What happened last season? 
Under a new head coach, former assistant Jeff Cassar, RSL finished third in the West. It was an impressive finish not only because of Cassar's inexperience, but because the team suffered a spate of injuries that limited time for a host of first-choice players.
Expectations this time
As always, RSL will expect to be near the top of the West and competing for the MLS Cup. It will be more difficult this time around thanks to some roster turnover that moved out experience and leadership, but the club's high standards demand another run at a title.
Star man
The team is the star, but Javier Morales is the brightest point of light in that collective. The Argentine midfielder is entering his ninth season in an RSL kit, a stretch which has seen him become a model leader in addition to his ample contributions to the team's attack. 
New kid on the block
Real Salt Lake brought in Jamaican full-back Demar Phillips to help fill the void left by long-time fixture Chris Wingert.
Did you know? 
RSL's club anthem was written by rabid fan and Rancid drummer, Branden Steineckert. 
San Jose Earthquakes
SAN JOSE EARTHQUAKES
Nickname Goonies
MLS since 1996
Stadium Avaya Stadium (18,000)
Coach Dominic Kinnear
2014 West: 9th, Overall: 18th
So, what's the story? 
Thanks to difficulty getting a proper stadium built, the Quakes have long been one of the odder teams in MLS. Despite revenue handicaps brought on by playing in a variety of borrowed venues, they have nevertheless managed to occasionally surprise. In recent years, they've been known for a direct, physical style.
What happened last season? 
Last year was bad in San Jose, with the Quakes finishing last in the Western Conference. Injuries, international absences, and the general malaise of playing one more season in a terrible venue (a 10,500-seat university stadium) saw them crash to the foot of the table.
Expectations this time
Former Houston head coach and San Jose assistant Dominic Kinnear takes the reins this year, bringing with him new hope. Combined with the excitement of a glittering new ground – the 18,000-seat Avaya Stadium is finally open – the Earthquakes might have dreams of the play-offs.
Star man
Striker Chris Wondolowski is an amazing story of dedication and perseverance after turning himself from a little-known reserve player into one of the most prolific strikers in MLS history. Shares the all-time single season scoring mark with 27 in 2012.
New kid on the block
In an effort to give Wondolowski some help, San Jose signed Nigerian-born striker Innocent Emeghara, a Switzerland international. 
Did you know? 
This is the second version of the MLS Earthquakes, with the first having moved to Houston to become the Dynamo in 2006. 
Seattle Sounders
SEATTLE SOUNDERS
Nickname Rave Green
MLS since 2007
Stadium CenturyLink Field (67,000)
Coach Sigi Schmid
2014 West: 1st, Overall: 1st, Play-offs: Conference final
So, what's the story?
The Sounders entered the league in 2009 and have been a juggernaut of a club ever since. Massive crowds – they average in the mid-40,000s and have attracted up to 67,385 – and an aggressive ownership group make them one of the top teams in the league.  
What happened last season? 
The Sounders won their first piece of MLS silverware, the Supporters Shield (for topping the combined-conferences regular-season league), before falling to the eventual champions Galaxy on the newly instituted away goal tiebreaker. 
Expectations this time
MLS Cup. The Supporters Shield again, then the MLS Cup. 
Star man
Clint Dempsey and Obafemi Martins deserve equal billing as the top players for the Sounders. Together, the pair combined for 32 goals in 2014, despite each missing time due to injury or international duty.
New kid on the block
Seattle didn't add much in the off-season, but they did draft University of Washington product Cristian Roldan, a highly-rated defensive midfielder.
Did you know? 
The Sounders have led MLS in average attendance every year of their existence, rising from 31,203 in 2009 to 44,038 in 2013.
Sporting Kansas City 
SPORTING KC
Nickname The Wiz
MLS since 1996
Stadium Sporting Park (18,467)
Coach Peter Vermes
2014 East: 5th, Overall: 10th, Play-offs: East knockout
So, what's the story? 
Sporting is the club that remade itself. After existing as the Kansas City Wizards until 2011, the club overhauled their image while simultaneously opening a state-of-the-art stadium. Since then, they've established themselves as one of the best-run clubs in MLS.
What happened last season? 
The defending champs in 2014, Sporting limped to a fifth-place finish in the Eastern Conference and fell to the Red Bulls in the 4th vs 5th play-in game.
Expectations this time
A couple of new faces and a healthy core means Sporting will again aim to win an MLS Cup title. This time, they'll have to do it from the Western Conference. 
Star man
Dom Dwyer gets the nod on the back of a breakthrough 22-goal campaign last year. It doesn't hurt that the Sussex-born striker is charismatic on and off the field. 
New kid on the block
The new kid is an old boy: Roger Espinoza, who played for Sporting from 2008 to 2012, rejoins from Wigan to reinforce the midfield.
Did you know? 
In January, Sporting striker Dom Dwyer married USWNT and Seattle Reign forward Sydney Leroux. 
Vancouver Whitecaps
VANCOUVER WHITECAPS
Nickname Blue and White
MLS since 2011
Stadium BC Place (54,313)
Coach Carl Robinson
2014 West: 5th, Overall: 9th, Play-offs: West knockout
So, what's the story? 
The most successful of the Canadian sides to enter MLS, the Whitecaps are a study in moderation. Very little about them is flashy (beyond the speed of their young attacking corps), and yet they manage to compete every year for the play-offs. 
What happened last season? 
The Whitecaps grabbed the fifth and final play-off spot in the Western Conference and troubled fourth-seeds FC Dallas before falling thanks to a controversial penalty call. First-year head coach Carl Robinson – the wandering Welshman who represented nine English clubs – performed promisingly throughout the regular season.
Expectations this time
Back to the play-offs, certainly, and this time to win a game or two. The West is deep, but Vancouver showed in 2014 that they're not a team who will suffer large swings in terms of results; if a few draws become wins, they'll contend this season.
Star man
Chilean midfielder Pedro Morales took the league by storm last season, on his way to Newcomer of the Year honours. Ten goals and 12 assists will garner that sort of attention. 
New kid on the block
Vancouver signed Uruguayan forward Octavio Rivero from O'Higgins FC to a young DP contract. 
Did you know? 
NBA great Steve Nash is a minority owner in the team.
Quizzes, features and footballing fun
Get the best features, fun and footballing frolics straight to your inbox every week.
Thank you for signing up to Four Four Two. You will receive a verification email shortly.
There was a problem. Please refresh the page and try again.