Ryan Giggs fails to get DfID job
Retired ace "frustrated" at not being given a chance to succeed Priti Patel, Back of the Net reveal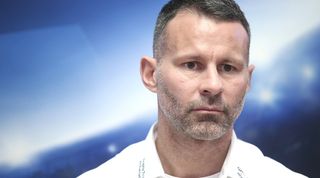 Ryan Giggs has declared himself "disappointed" to miss out on yet another high-profile role after being overlooked for the post of Secretary of State for International Development.
Giggs had turned his attention to DfID after failing to land the coveted Defence Secretary role last week, despite making over 900 appearances for Manchester United and captaining the Great Britain football team at the London Olympics.
But his latest attempt to kickstart his post-playing career has once again ended in failure, with the Prime Minister choosing instead to put her faith in Penny Mordaunt, the MP for Plymouth North, whose lack of experience alongside Louis van Gaal on the Old Trafford bench did not apparently count against her in the final reckoning.
"No disrespect to DfID, but I think I was probably their highest-profile candidate by far, so it's disappointing not to be given a chance," said the former Wales captain, who was BBC Sports Personality of the Year as recently as 2009. "I've got nothing against Penny, and I'm sure she'll do a decent job administering overseas aid and promoting sustainable development around the globe.
"But I've won 13 Premier League titles, which is 13 more than she has, and I'm a bit frustrated that that didn't even come up in the interview."
The DfID role represents Giggs's latest failure to land a top managerial job, after missing out on roles at Everton, Southampton, Leicester, the Chorlton branch of JD Sports and the Dulwich Picture Gallery, who were strangely unenthusiastic about his record-breaking six appearances in the PFA Team of the Year.
He added: "Maybe they knew I was only seeing it as a stepping stone to the Foreign Secretary job."
Please note: This is a satirical story. Like, obviously.