10 footballers who tried different sports… with mixed results
Poor Rio Ferdinand has been refused a professional boxing licence before even getting into the ring – but perhaps he's just saved himself some angst, unlike many of this lot...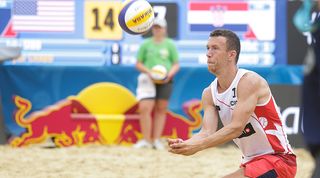 1. Just not cricket for Lineker
The crisp broadcaster, who can seamlessly switch from sharp suits to pants-only attire, also swapped football boots for cricket ones when he played for the MCC against old foe Germany in 1992 at Lord's.
Lineker strode out to bat in whites at cricket's equivalent of Wembley but was caught for a solitary run. "I always score one against Germany," he joked.
The match ended in a draw, a bit like the football, but thankfully there was no shootout this time.
2. Dudek's in the driving seat
After retiring from football in 2013, Liverpool's second-most famous pair of spaghetti legs returned to Poland to compete in a 24-hour endurance motor race.
Dudek even managed to rack up a couple of podium finishes to add to his League Cup and Champions League medals. "You can leave the funny things for outside of the car," he noted, "but when you close the door and it's just you and the car, with 100 cars around you on the track, then you think 'wow, this is serious now, it's not a joke anymore'."
3. Allen's field goal cameo
Clive Allen's golden boots bagged 49 goals in 54 appearances for Tottenham in 1986/87. A decade later, the striker had a brief spell as specialist goal kicker for the London Monarchs in the European NFL.
Allen, however, admitted later that he wasn't mentally ready to be roughed up on the field. "I didn't think a kicker would get hit," he wailed. "I thought it was a case of me coming onto the field, giving the ball a good thump and then going off."
Harry Kane is a self-confessed American football fan and has also vowed to become a kicker when his football career ends. "Even if I got to play just one game it's something I would like to do," he said in 2015.
4. Maldini's 42-minute tennis career
Il Capitano made his professional tennis debut last year in a Milan doubles match alongside Stefano Landonio. "We tried to enjoy the moment, because I didn't expect I'd be able to experience something like this at the age of 49," he mused.
Landonio, formerly ranked 975th in the world, claimed Maldini had no weaknesses, but the duo lost 6-1, 6-1 in 42 minutes. The Milan legend pulled a muscle on the first point
5. Wiese goes wild in WWE
The Bundesliga bad boy and ex-Germany international turned his back on football in 2014 after being exiled from Hoffenheim's first team for getting thrown out of a party.
The Werder Bremen hero focused on bulking up his body instead, eating 1kg of meat every day. Wiese made his official WWE debut in Munich in 2016, under the nickname 'The Machine', winning a tag team bout with the rather tame-sounding combo of Sheamus and Cesaro.
He returned to the football pitch for a one-off match with SSV Dillingen in Germany's eighth tier in 2017, making his presence felt in a taut pink number. Presumably nobody dared trying to score past him.
6. Batigol throws himself into polo
The Argentine striker has his own polo horses and his team, La Gloria, wear a purple shirt with a coat of arms similar to his beloved Fiorentina.
Batistuta won the elite Copa Stella Artois Polo tournament in 2009 among the Argentine upper classes, but still got up to all of his devilish tricks on the field.
"I went down like I used to throw myself about in the Roma area," he joked after a nasty fall off his stallion.
7. Dicks goes Happy Gilmore
East End Terminator Julian Dicks joined the European Professional Development Tour in 2007 – effectively, the third division of golf – with the warning: "I hope I can play golf the same way I played football."
Dicks was as good as his word as he took on the spirit of Adam Sandler in Happy Gilmore – but success wasn't exactly forthcoming. "Golf's meant to be a gentleman's sport but I tended to lose my rag when I fluffed a shot," he reflected. "I ended up smashing loads of my clubs."
The left-back also had a dodgy knee which meant he could barely play nine holes, let alone 18.
8. Woodhouse hits ring hard
The youngest ever Sheffield United captain, Curtis Woodhouse moved to Birmingham for a fee of £1 million in 2001 but later admitted: "Almost straight away as a professional, I started falling out of love with football."
Cuts caused by street fights would have to be explained away to Neil Warnock, and he eventually retired at the age of 26. In February 2014, Woodhouse put his hands to more professional use and honoured a promise he'd made to his late father to win the British light-welterweight boxing title.
He has recently hit the comeback trail after losing six stone, although he still finds time to manage ninth-tier Bridlington Town.
9. Perisic volleys on the beach
While most of his peers were relaxing on yachts and topping up tans during the summer of 2017, Inter Milan wideman Ivan Perisic was representing Croatia at beach volleyball.
The 29-year-old has been playing since the age of 10, and said with some seriousness: "I've been given permission to play in a beach volleyball tournament of the highest importance. My only wish is to stay in the tournament for as long as possible."
His team were duly thumped by Brazil and then failed to get out of the pool when they lost to the United States. Inter weren't quite so enthused that their player had risked injury messing about in a sand pit.
10. Owen jockeys into position
It wasn't exactly the Grand National, but Michael Owen impressed many sage racing observers when he finished second in his debut as a jockey at an Ascot charity race last November.
The former Liverpool and Manchester United red was cautious when asked about more outings. "I enjoyed it enough to say I'd do it again. It would be a shame to stop riding after that," he admitted. "However, I've got four kids and I don't want to hurt myself."
See also...
LIST 10 football jokes that spectacularly backfired
BIG INTERVIEW Rafael van der Vaart – I shouldn't have left Tottenham, but AVB wasn't the right coach for me
REVEALED! YOUR Premier League club's next first-team youth prospect
Quizzes, features and footballing fun
Get the best features, fun and footballing frolics straight to your inbox every week.
Thank you for signing up to Four Four Two. You will receive a verification email shortly.
There was a problem. Please refresh the page and try again.