Ditch the hairdryer
By Ben Welch
If you want want all three points, don't blast your players – just give them a warm, fuzzy hug and watch them go...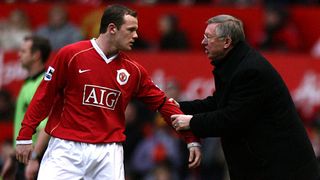 "The fear of getting the hairdryer was the reason why we all played so well. He was a manager you wanted to do well for."

So said David Beckham, recalling Sir Alex Ferguson's renowned in-your-face half-time rollockings in the Manchester United changing room – sometimes even when the Red Devils were winning the game.

But what worked for Britain's most successful manager doesn't work for everyone, according to a new study. Fresh research in the United States concludes that hauling your players over the coals actually plays into the hands of the opposition.

In a study of 130 athletes from Clemson University, those who experienced aggressive, condescending language from their coach were less motivated to play well.

But team bosses who used a calm, supportive and affirming style got better results and gained more respect, reports the International Journal of Sport Communication.

"Reading the riot act at half-time has a negative effect on players," explains Tom Bates, performance psychologist at Premier League club West Bromwich Albion.

"Elite footballers are reflective at half-time and thinking about what they can do to improve in the second half. The effect of a rollicking is not only counter-productive, it also provokes a hormonal response to aggression that saps the player of energy and upsets their focus."

So coaches who opt for the firm but fair half-time talk will get better results – and save the club the cost of a few tea cups to boot.

For more psychology tips see:
Dealing with the red mist
How to deal with a mouthy player
How to bounce back from a mistake
Managing the pressures of a penalty
Keeping focus in the last 15 minutes
Dealing with a dressing room feud
How to deal with a wind-up merchant
Get the best out of a big ego
Quizzes, features and footballing fun
Get the best features, fun and footballing frolics straight to your inbox every week.
Thank you for signing up to Four Four Two. You will receive a verification email shortly.
There was a problem. Please refresh the page and try again.