Quiz! Can you guess 50 correct answers in our Liverpool or Chelsea quiz?
50 players at the ready - but are a Red, a Blue, both or neither?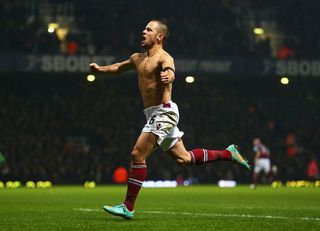 (Image credit: Getty)
You have 10 minutes - 50 players will flash up. All you have to do is tell us whether they played for Chelsea, Liverpool, both or neither.
Remember to tweet your scores @FourFourTwo, and challenge some friends while you're at it.
THEN TRY Quiz! Can you name the 100 most valuable players in the Premier League?
Whenever these two play, it's usually a stunning match – just look at the League Cup final.
There's plenty that separates these two sides. One's from the northwest, the other from London; one plays in blue, the other in red. But there's plenty that they have in common, too.
We're not just talking about their German press-happy managers. We've made a list of a half-century of footballers who might have played for Chelsea, for Liverpool, both or neither. Can you remember?
Take your time with this one, as there are quite a few names on there that you probably haven't seen for years...
MORE QUIZZES
Quiz! How many of the 144 clubs to appear in the Champions League group stage can you name?
Quiz! Can you name the home stadium of every club in the Premier League and Football League?
Quiz! Can you name every club in the first-ever English football league season?
Thank you for reading 5 articles this month* Join now for unlimited access
Enjoy your first month for just £1 / $1 / €1
*Read 5 free articles per month without a subscription
Join now for unlimited access
Try first month for just £1 / $1 / €1