4 pre-season snack recipes
Fuel and recover from your pre-season training with these 4 snack recipes from Tottenham and FC Copenhagen nutritionist Liam Holmes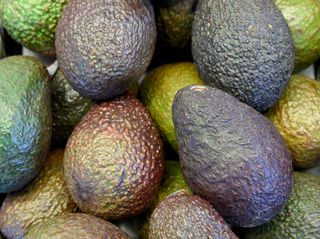 Download FFT's 4-week pre-season training and nutrition guide here
BANANA AND OAT PROTEIN BAR
•    1 small banana
•    20g protein powder
•    3 dates
•    30g oats
•    Splash of milk
METHOD
1.    Finely chop the dates and slice the banana
2.    Mash everything up in a bowl and place into a tub or mould into a bar
3.    Place in fridge for two hours 
Energy (kcal) 321
Carbohydrate - 51g
Protein - 20.8g
Fat - 4.5g
MINT CHOC CHIP AND AVOCADO SMOOTHIE
150ml almond milk unsweetened
90g Arla Skyr Natural
Half an avocado 
5g cacao powder
15g cashew nuts
5g Seaweed spirulina dried/powder
50g spinach frozen
Ice cubes
Large sprig of fresh mint
Blend everything in a nutribullet! 
Energy(Kcal) 369
Carbohydrate - 11.6g
Protein - 20.9g
Fat - 26.1g
Eat your greens…well drink them. This refreshing smoothie is great for an afternoon snack. Spirulina and spinach will help support the aerobic energy system and boost detoxification. Avocado we all know is a superfood helping to repair your muscle cells ready for the next day.

HUMMUS AND VEG STICKS
100g hummus
1/4 cucumber
1 pepper
METHOD
Get an old jam jar and place the hummus in the bottom
Cut veg into strips just smaller than the jar and place them in and close lid
Portable snacking done
Energy (kcal) 258
Carbohydrate - 19.6g
Protein - 9.8g
Fat - 16g

CHIA SEED AND YOGHURT POT
 
- 2 tablespoons chia seeds
- 2 tablespoons skyr yoghurt
- 100ml almond milk
- Mixed berries
- 30g scoop vegan chocolate protein (or whey)
- Mixed berries
- Pumpkin seeds
- Optional teaspoon of almond butter
METHOD
- Add everything into a shaker or pot
- Shake it up!
- Leave in the fridge for an  hour or overnight
- Place into a bowl or glass or eat straight out of the pot
- Be creative and add some nuts/different fruit or spices. 
NUTRITIONAL INFO
323kcal
36g protein
12.7g carbs
11.3g Fat
10.8g fibre
Full of fibre and healthy omegas this will help reduce any muscle soreness and keep you full until the next meal. 
Quizzes, features and footballing fun
Get the best features, fun and footballing frolics straight to your inbox every week.
Thank you for signing up to Four Four Two. You will receive a verification email shortly.
There was a problem. Please refresh the page and try again.