5 steps to turn your Football Manager 2017 youth players into global superstars
Want your promising wonderkid to develop into the next Messi or Mbappe? Fraser Gilbert shares 5 essential tips to help you maximise youth potential in Football Manager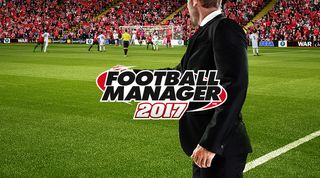 In Football Manager, there's nothing quite as frustrating as watching a potential wonderkid fail to reach their lofty expectations. Before long, you end up shipping them out to a lower-league side for a fraction of their original value, wondering what might have been.
Well, wonder no more. Mastering youth development in Football Manager 2017 isn't such a hard task, and only requires you to follow a few basic rules. With any luck, these five tips will help you on your way to developing the next Lionel Messi.
1. Improve facilities and staff
If you hope to develop quality young stars from within, there's no substitute for excellent facilities and coaching.
It all starts with a board request. Particular attention is required for youth recruitment and junior coaching to bring high-quality talent into your club, followed by improving your training and youth facilities. You'll need to be in good financial stead to take advantage of these upgrades, so be sure to check our alternate guide on how to manage money matters if you're struggling.
As for staff, there are some important attributes to pay attention to. For them to give near-accurate readings on your wonderkids' potentials, they'll need great stats in Judging Player Ability and Judging Player Potential. You'll need to focus on Working With Youngsters when hiring new coaches too, alongside aspects such as Determination, Discipline, Motivating and role-specific qualities.
2. Identify key attributes
It can seem hard to tell whether your star wonderkid will turn out to be the next Kylian Mbappe or yet another flop. Fortunately, their attributes can provide hints as to whether they're primed to flourish or fail in later years. You'll want to pay attention to their mental-based attributes first and foremost, incorporating stats such as Ambition, Concentration, Determination and Work Rate.
Combined with additional hints about Injury Proneness and Natural Fitness, these attributes can provide an excellent idea of a player's ability to reach their potential. Players who are constantly injured or don't show a willingness to put in the hard graft will find it much harder (although not impossible) to succeed at the highest level.
3. Tailor their training
There are multiple elements to consider when training young players. Firstly, you'll want to make sure you're training them with a manageable level of intensity, or you'll soon bear the brunt of their deteriorating morales and fitness levels.
Naturally, you'll incorporate them into a team training regime to target tactics, fitness and other crucial areas, while engaging them in individual training is also an important consideration. The latter can be accessed by heading to 'Development' followed by 'Training' in a player's profile. From there you can identify suitable new positions and roles, target specific attributes or simply request for them to adapt minor areas of their game.
Be aware that if changing a player's position and/or role, you'll want to look at the highlighted attributes of each choice. The more efficient a player is in these highlighted areas, the easier they'll adapt to their new duties. Focus on these stats as a priority.
4. Find suitable tutors
Tutoring is one of the best ways to ensure your hot prospects reach their potential. The benefits are plentiful – an experienced, hard-working veteran can help boost a young star's Ambition, Determination, Professionalism and many other key attributes that are crucial to their future success.
If you're going to take advantage of mentoring your players, it's best to start as early as possible. Head to their profile screen and hit 'Development' followed by 'Tutoring'. From there, you can select from a number of suitable tutors, with players of a determined and professional nature providing the biggest benefits. Pick wisely, and you'll soon see an improvement in your young stars' attributes.
5. Give them game time
Ultimately, the most important element of youth development is game time. If your hot prospects sit languishing on the sidelines, they'll never get a chance to reach their potential. The best solution is to either play them in league and/or cup games, or send them out on loan to gain quality game time with another side.
If you're going with the latter, be careful. You'll need to gauge how often another team will play them, how efficient their facilities are and whether a year's worth of in-house training is actually more beneficial for your wonderkid in the long run. Sometimes, it's more suitable to monitor their progress from within, giving them odd starts and a host of substitute appearances throughout the season.
More Football Manager 2017...
Quizzes, features and footballing fun
Get the best features, fun and footballing frolics straight to your inbox every week.
Thank you for signing up to Four Four Two. You will receive a verification email shortly.
There was a problem. Please refresh the page and try again.