'I work 20 hours a day': Fabrizio Romano tells FourFourTwo how he became Mr Exclusive on transfers – and why he upset Brighton
Fabrizio Romano is a workaholic Italian transfer oracle who has changed the landscape of the market – and he took time from his hectic summer to speak to FFT about his crazy rise to fame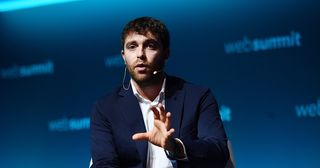 (Image credit: Sam Barnes/Sportsfile for Web Summit via Getty Images)
Only when the shirt had been held aloft could you be sure a transfer was certain. Until that moment, the gossip column was king, while social media's ITK accounts – that's In The Know, though it could just as easily stand for Inside Transfer Knowledge – were pooh-poohed as speculative fluff. Well, that was the olden days. Football moves fast.
Supporters are now held captive by three little words, able to evoke euphoria, meltdown or a combination of both. Fabrizio Romano may be the world's most famous sports journalist. At the time of writing, the rumour mill's all-seeing eye has amassed 16.4 million followers on Twitter since he was a teenager – that's not far off the whole population of the Netherlands – as football fans set their watches by his daily briefings and those three words: 'Here We Go'.
For so many transfer watchers, his phrase is the ultimate confirmation that the deal is done. Those tweets are often shared more widely than the club's official announcement. FourFourTwo decides not to test Romano on what we had for breakfast, though it wouldn't shock us if the 30-year-old has heard granola gossip from a reliable source.
"I was 16 or 17 when I began by writing on some small websites in Italy about football," Romano tells us on this Saturday evening, in a moment of rare free time during a frenetic transfer window. "I made some contacts – agents working in Spain, who helped me with some small news pieces about players in Barcelona's second team.
"It started when I was in touch with a guy who was collaborating with Mauro Icardi's agent. Icardi was just a kid and he wanted to move away from Barcelona. I got information from this guy that he was going to join Sampdoria. And he did fantastically there, so Inter decided to sign him. My first big scoop was Mauro Icardi from Sampdoria to Inter."
Romano was ahead of the pack on both deals. Over time, he has become the go-to, not just for deals involving Italian clubs but across Europe, beating trusted locals to announce transfers. His fame peaked last summer when one incredible saga appeared to pit him against a Premier League club.
"The Marc Cucurella deal was something unforgettable for me," Romano says. "It was probably the best story of my life in terms of transfers." Just like any other move, he announced that Brighton were to sell Cucurella to Chelsea and that a deal was imminent. Incredibly, the Seagulls put out a statement to deny it, referring to "inaccurate reports". It threatened Romano's reputation. "I still remember the feelings I had – it was like a rollercoaster," he says.
"There were a lot of people attacking me, but I was 100 per cent sure of what I was saying and confident of my sources involved in this story." Romano held his nerve and doubled down. He was vindicated when the move went through two days later; Chelsea even made a coded allusion to Brighton's denial. "It was honestly the best moment of my career," the Italian explains. "For the first time, I felt that something was happening with me about the transfer – not just the reporting of it but having a big social media impact."
It's not always a nice impact. Romano does his due diligence, behaves respectfully on social media and credits other writers who break stories first. But with such prominence in the world of sports journalism, he is a target for a deluge of abuse. "I understand criticism and I find it positive," he says calmly. "It can help you to understand where you are wrong. But it's on one condition: I only want to hear this criticism from real people showing their face, or at least their name."
Romano has even phoned back trolls in the past to discuss what they've said about him. "I feel there should be some kind of respect," he tells FFT. "It's really important to have respect. It's very easy to say these things on Twitter, but I'm sure they would never do that if we met on the street."
Is his job a tough one, then, given that he's in the public eye, with such scrutiny? Having 16 million people follow your every update can't be easy. "I work 20 hours a day, every day, on transfers and I feel really lucky – this is not hard work," he assures us. "It's hard in terms of time, but this is a dream job. I'm working in football. This is my dream. "Honestly, to see those numbers in terms of followers – people following my news every single day – feels strange. It is a surprise when people stop me in the street and ask for pictures or videos. In some moments, people love you; in others, they're not so happy with you. It's part of my job."
What about Brighton fans? They weren't too enamoured with Romano 12 months ago; have they come around since? "I'm very happy that Brighton fans now understand," he says. "It's a year since the Cucurella deal. I've announced Joao Pedro and Mo Dahoud at Brighton, and they can see I don't care about the clubs or the players – I just care about the news."
Chelsea, meanwhile, who played their own part in the Cucurella deal, have gone on to spend even more money, providing Romano with one of his best moments as a journalist.
"I'll never forget the 'Here we go' for Cristiano Ronaldo back to Manchester United – that was incredible," he reminisces. "But Enzo Fernandez to Chelsea... that was live on deadline day, and to have that kind of transfer in the final minutes is something very unexpected and unusual. Usually the big transfers happen earlier and you wait for deadline day for the official statement, but not the negotiation. The Enzo Fernandez deal was being negotiated all of the way up to the deadline.
"To follow that deal live in front of millions was a big responsibility, but it was a fantastic moment when I got the message on my phone that it was done and I could say, 'Here we go'. I really felt something special."
Responsibility is the most important word. After all, Fabrizio Romano has great power. He's an unlikely beacon of fame, as someone who has built a loyal following, delivered some of the biggest news in the world before anybody else, and even been involved in clubs' official announcement videos on occasion. It's surreal. In many cases, he has more followers than the players who are at the heart of the deals.
"I shouldn't be the focus – it should be the club, the player, the transfer... but this world is very strange!" he laughs. Very strange, indeed. Even he didn't see this career path coming – and he sees everything first.
More transfer stories
Manchester City are linked with Alphonso Davies and are rumoured to want Jeremy Doku, too. Bernardo Silva is linked with an exit.
Arsenal are set to confirm five transfers, though one report has suggested Leandro Trossard has an uncertain future. They could also move for a nine-figure Napoli star. Liverpool want Benjamin Pavard and are closing in on Romeo Lavia. The Reds could also make a move for Josko Gvardiol.
Thank you for reading 5 articles this month* Join now for unlimited access
Enjoy your first month for just £1 / $1 / €1
*Read 5 free articles per month without a subscription
Join now for unlimited access
Try first month for just £1 / $1 / €1
Get FourFourTwo Newsletter
The best features, fun and footballing quizzes, straight to your inbox every week.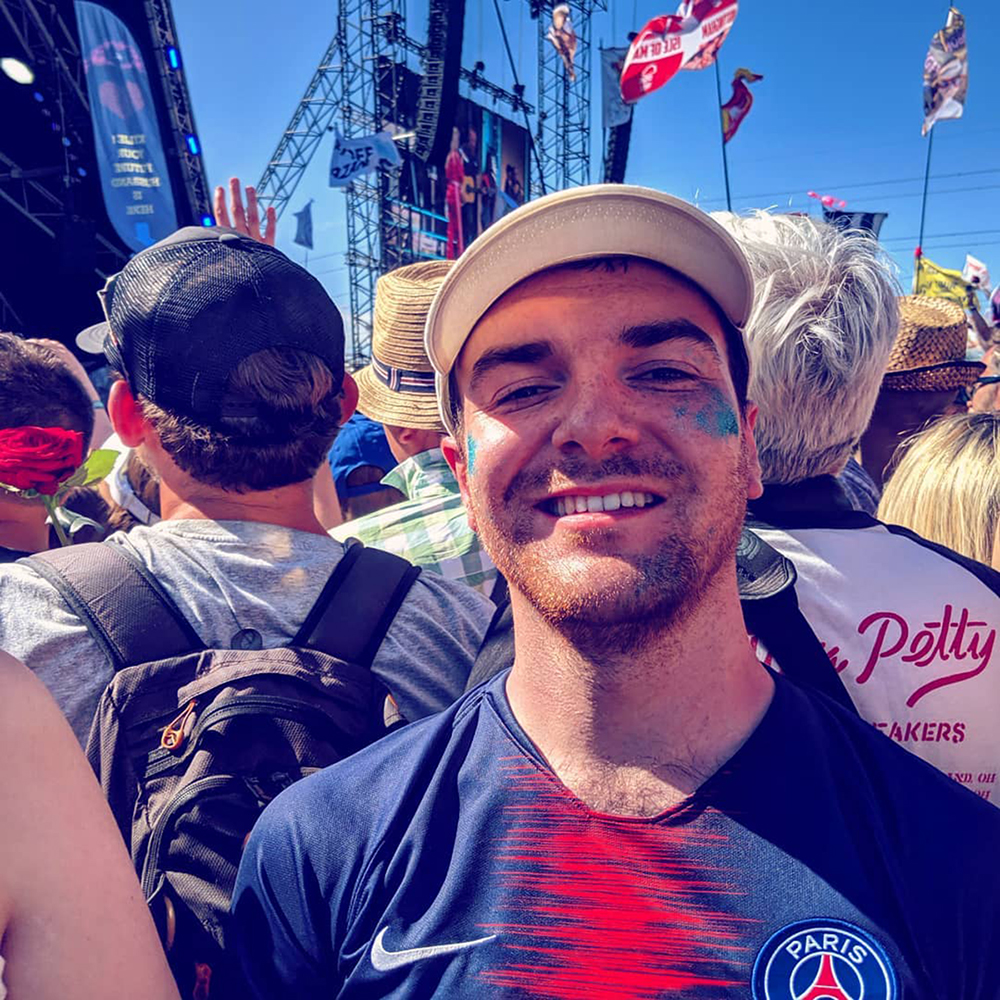 Mark White has been a staff writer on FourFourTwo since joining in January 2020, writing pieces for both online and the magazine. An encyclopedia of football shirts and boots knowledge – both past and present – Mark has also been to the FA Cup and League Cup finals for FFT and has written pieces for the mag ranging on subjects from Bobby Robson's season at Barcelona to Robinho's career. He once saw Tyrone Mings at a petrol station in Bournemouth but felt far too short to ask for a photo.