Solid gold kit may have been mistake, Arsenal admit
Arsenal are having second thoughts about their change kit, Back of the Net can reveal...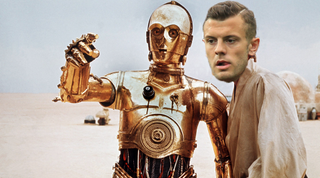 Sources close to the club believe Arsenal are beginning to question their decision to manufacture their 2015/16 away kit from solid gold.
Although the design of the shirt met with a generally positive response, coaching staff have raised concerns after the squad trained in their new kit, which weighs more than 30kg, for the first time.
Within 10 minutes of training, several players had reported severe lower back pains, while passing drills were rendered nearly impossible by the glare of the sunlight on the players' golden torsos.
An Arsenal insider told FourFourTwo: "We knew something was seriously wrong when, immediately after the warm-up, players were already complaining of heat exhaustion and a variety of muscular strains.
"It wasn't like an Arsenal training session at all. It seemed like a good idea to imbue our squad with a decorous air of unsubstantiated splendour, but now we're starting to wonder whether we should've just gone with yellow and blue or something like that."
"Yard of pace" fears
There are fears that Arsenal players may lose a crucial yard of pace under the weight of their kits, which are roughly the weight of a backpack full of geology textbooks, or Santi Cazorla.
Players' 100m sprint times in the kits were underwhelming with even Hector Bellerin taking more than a minute to complete the run. Only Per Mertesacker's time was more or less unaffected.
"Fans will be delighted to see such an attractive Arsenal line-up glittering in the afternoon sun at the Emirates," our insider said.
"However, our fear is that we may have an Arsenal team that looks great but can't deliver the results fans want. That's not something any of us want to contemplate."
Although supporters are generally happy with the Arsenal away shirt's appearance, sales have been limited by the price tag of £55,000 in 9-carat and £125,000 in 12-carat.
Quizzes, features and footballing fun
Get the best features, fun and footballing frolics straight to your inbox every week.
Thank you for signing up to Four Four Two. You will receive a verification email shortly.
There was a problem. Please refresh the page and try again.