Tom Heaton vows to learn some really good card games
England's No.3 has declared his readiness to step up when it really counts in France this summer, reports Anthony Richardson for TBN Sport...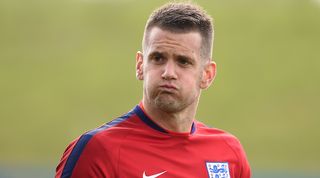 Insisting that he is ready for any and all eventualities that may occur, England's third-choice goalkeeper Tom Heaton has vowed to do his utmost to learn some really good card tricks in France. 
Find out more about TBN Sport's special news story by hitting play on the video below. 
More features every day on FFT.com • More funnies