5 fiendish Football Manager 2017 challenges you need to try
Pick one that aligns with your own personal Football Manager philosophy, or adopt an entirely different approach – the choice is yours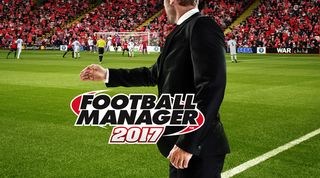 After a few months of playing with your go-to Football Manager side, whether it be the club you support or a long-standing virtual mistress, it's inevitable that you'll need a change at some point. With this in mind, and with many months of FM17 left in the tank, here are some challenges that will most certainly be worth your time...
1. Pentagon Challenge
Get editing your manager profile for this one, as it will be a real test of your mettle. Knock your experience down to Sunday League level, and your qualifications and reputation down to the lowest available – oh, and start unemployed.
Admittedly, you won't be attracting the interest of super clubs in the opening months of your save, but at least the team you do eventually end up taking over won't have particularly high expectations of you (because that's what we're all striving for in this world we call life).
The aim is to win a continental competition on the five biggest continents in the world: Europe, South America, Asia, Africa and North America all must fall to your managerial might – all while trying to build up the managerial credentials required to snare top jobs.
Given that you need to either inherit strong squads or build up your own over the long-term, this challenge will probably consume a considerable part of your life. If you're playing FM17 already, though, you'll know that feeling well.
Difficulty level: Around the world in 80 days (of your life).
2. San Marino Challenge
Take control of the San Marino club side, who you can find in the depths of Italian league football. They'll be languishing in Serie D when you pick them up in FM17, and it's a challenge within itself to earn promotion with such a lowly team. Long-term, the loose aim is to take them to Serie A and the Champions League. Pick qualifications that match the role.
However, the ripple effect of this push towards success is what you'll be looking to harness the full power of. International progress with the San Marino national team is the next thing on the agenda, and you'll also be picking the country's top job as your secondary post. By prioritising the promotion and development of home-grown youth talent for club, it should nurture a new generation at national level – with your separate climbs in reputation going hand-in-hand.
As with any national challenge, getting to the World Cup is the priority, with international silverware a long-term and possibly unachievable target. But hey, everybody likes a challenge – and this one will probably have you taking unexpected holidays to San Marino after feeling a closer cultural connection with the nation itself.
Difficulty level: Verging on impossibility.
3. Sir Alex Ferguson Challenge
Some would argue that this challenge is ongoing at Manchester United in real life, but that's beside the point. Set up a new save and holiday it until November 6 – as that was the fateful day all the way back in 1986 when Alex Ferguson took over at Old Trafford.
After a brief spell out of the game, come back and take over whichever club is second-bottom of the Premier League; now you've got yourself a chance to replicate Fergie's era of considerable success at Old Trafford.
Trophies and promoting youth players whenever possible is the aim, just as Ferguson put his faith in the Class of '92, but building a footballing empire is the chief target. This challenge is partly down to the luck of the draw, as it's never certain who will be occupying 19th place early on in the campaign. You'll almost certainly have a lot more money to play with than Fergie did in his formative years at United, though.
Difficulty rating: Depends if Lady Luck's got a cheesy grin.
4. Homecoming Challenge
This save would work best as a more obscure club that isn't in the Premier League, Serie A, La Liga, Ligue 1 or the Bundesliga. Essentially, you should have a real-life top-class player in mind – someone who spent his formative years at more humble beginnings. The older they are in 2016, the harder the challenge would become.
Take Slovakia international Marek Hamsik, for example. After spells with Slovan Bratislava and Brescia, the now-Napoli midfielder landed his big move in 2007 and hasn't looked back since. The aim is to build a club to the point where they can re-sign their most famous export – or maybe even just a fan favourite or cult hero who's gone on to bigger and better things.
You might be able to make quick progress and snare your man at the height of his powers, but it's more likely that you'll need to wait until an ageing legend has his swansong back home. Just pick your target and work from there.
Difficulty rating: Definitely doable... just don't go all stalker on your man.
5. Homegrown Challenge
Forget about your transfer budget, wages and contract bonuses, and instead promote your young prospects in a bid to avoid the short-termism that plagues modern football. Pick a club – perhaps one with good youth facilities if you want an easier ride – and try to dominate using only your own homegrown talent.
Given that football is a results business, and as there's a lot of money on the line in Europe's top divisions, you'll need to carefully balance using your existing star players and blooding teenagers. If you do it right, however, you could nurture a generation of quality players that your chosen club hasn't seen before.
It's been said in the past that you can't win anything with kids, and that notion was promptly rubbished in real life. Can you also disprove Alan Hansen's theory in Football Manager 2017?
Difficulty rating: Like trying to trigger Article 50.
Quizzes, features and footballing fun
Get the best features, fun and footballing frolics straight to your inbox every week.
Thank you for signing up to Four Four Two. You will receive a verification email shortly.
There was a problem. Please refresh the page and try again.