Injuries, uncertainty and broken families: why these 5 wonderkids never lived up to expectations
Even for youth teams like Ajax and Manchester United, early promise doesn't always translate into a great career – as these five players are only too aware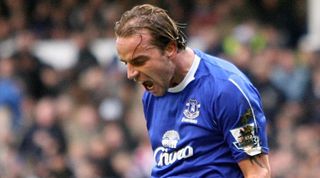 Ryan Baldi's new book, The Next Big Thing: How Football's Wonderkids Lose Their Way, tells the stories of 15 footballers who were tipped for the top as youngsters but were unable to fulfil their potential.
With each player exclusively interviewed and insight provided by former team-mates, coaches and expert journalists, Baldi provides a thought-provoking examination of the pitfalls young footballers face, and what happens when plans go awry.
Here, FourFourTwo has picked out extracts on five of the players featured in The Next Big Thing to see some of the ways a promising young career can be derailed...
The Next Big Thing is on sale now – pick up a copy here
Ben Thornley
The forgotten pupil from the Class of '92. Many believed Thornley was the standout talent of Manchester United's famous FA Youth Cup-winning side; a goalscoring winger with the habit of saving his best performances for when his team most needed him. Thornley was destined to be an Old Trafford star.
But a catastrophic knee injury – suffered in a reserve match only days before he was due to feature in an FA Cup semi-final at Wembley for United's first team – prevented him from fulfilling his potential.
In this except from The Next Big Thing, Thorney remembers the difficult dark days of his recovery, spent in the dank physio room of United's old training ground, The Cliff, as his Youth Cup colleagues rose to stardom.
"When all the lads are coming back for pre-season training and it's nice outside, you're stuck in this gym. It gets to you mentally, it's not just physically. Because you'll have weeks where you think, 'Brilliant, I'm not that far away.' Then you'll come in the following Monday and just feel like shit: you can't do anything, you can't lift anything and you can't move. It aches and you feel like you're three stone over weight.
"You're there first thing in the morning, doing double sessions because you've got a terrible injury and there's loads and loads of different stuff you could be doing. Boring exercises. I have to show that I'm being professional about it. I can't be disappearing with a cruciate knee ligament injury, having not played for a few months and not due to play for a few more. I can't be coming in at 10 o'clock and leaving at half past 12 when I've had my dinner. I need to be coming in at half eight in the morning, when the physio is arriving, getting on with my stuff.
"It was [difficult to stay positive], but the people who I was friends with at the time and the club that I was at, I couldn't have been in a better place. I had mates there: I had Gaz [Gary Neville], I had Becks [David Beckham], I had Keith Gillespie and Sav [Robbie Savage]. They were all close friends. Even though I obviously wasn't training, they never excluded me from anything that was going on outside of training. If they went for a game of snooker, I'd always get asked; if they went for a few drinks, I'd always get asked; if they went for something to eat or to the cinema or to watch a game, I would always get asked. It wasn't the case that I was out of sight, out of mind. And that helped. 
"When you're in that gym, that's how it feels at times, because there's literally no one else there and the sun's shining outside – it was the one time you wanted it to piss down in pre-season so you weren't that hot. You were stuck in a gym indoors, but you knew that you had to be."
Andy van der Meyde
A prodigious winger who emerged from Ajax's revered academy in 1997, Van der Meyde was quick, skilful and produced a reliable end product. 
He was signed by Inter Milan in 2003, but the Dutchman's career and life soon began to tailspin. By the time he joined Everton in 2005, he was injury prone, out of shape and unmotivated. He retired from football at 29, after making 20 appearances for the Toffees in four years, before remaining in Liverpool on a year-long drink and drugs binge.
In this extract, Van der Meyde tells Baldi about how his marriage fell apart when his then-wife hired a private detective to uncover his affair with an exotic dancer he'd met shortly after signing for Everton.
"I woke up one morning to my phone ringing. It was my wife. She said, 'How's your new girlfriend?' I said, 'What are you talking about?' She told me exactly what my girlfriend was wearing at that moment. I said, 'You're right. How the fuck do you know?'"
The detective was stood watching from an opposite apartment block, looking into the window of Van der Meyde's secret love hideout and describing the scene to his wife.
"I thought, 'OK, I've been caught, I have to accept the consequences.'"
There were to be no second chances, no reparations or reconciliation; trust had been broken beyond repair. Van der Meyde and his wife had met in Holland. While he was a homebody with no great desire for broadening his horizons beyond the walls of the Amsterdam Arena, she, harbouring ambitions of becoming an air stewardess, could not wait to flee the country for pastures new. She'd loved Italy, the Milan life, and resolved to return with their two young children upon learning of her husband's infidelity. 
"That was the worst thing I've ever done in my life: I left my kids," Van der Meyde says, instantly transported back to that moment of regret, eyes welling as he pictures the scene. "I was a real bastard. I was thinking, 'What have I done?' I was holding them before they got in the car to go to the airport, they were only three and five years old. I was crying and they were looking at me. I still remember that look: 'Why are you crying?'
"I drove home saying, 'What the fuck have I done?' But the strange thing was, I was also in love with the other girl – if you're in love, you do strange things. I left my kids for somebody else. It was my own fault. For the kids, it was such a shame."
John Bostock
Bostock still holds the records of being the youngest player to play for Crystal Palace and Tottenham, having debuted for the Eagles aged just 15 in 2007 and then joined Spurs the following season.
Previously wanted by Barcelona and every top club in England, a regime change at White Hart Lane rendered his development an afterthought, and he slipped into a cycle of ill-thought loans before leaving to rebuild his career in Europe.
Here, Bostock – who now plays in Ligue 1 with Toulouse – remembers how things quickly unravelled for him at Tottenham.
"I joined Spurs with all the expectations around my name. I played four or five games in the reserves and I scored seven goals. I was training with the first team. So I thought, 'I'm off to a blinder here.' I went on pre-season tour with the first team. It just felt like it was a step of progress. I'm at a huge club in Spurs and there is a plan for my development here. 
"Then [sporting director Damien] Comolli left and Juande Ramos left. Harry Redknapp came in. He gave a few kids their debuts, I was one of them, and I'll forever be grateful for that. He's a good manager with lots of experience. He knows how to bring kids through who he believes in. But apart from the manager being there, there wasn't actually anybody there overseeing my development. 
"What I mean by that is we had two great academy managers – Alex Inglethorpe, who is now at Liverpool, and John McDermott, the academy director, who is unbelievable. But in terms of somebody overseeing the process of me progressing – I'm talking about my loans, the next steps in my development, what would be in my best interests – I felt like that had been lost with Comolli leaving. There's nothing you can change. There were a lot of kids coming through and at that point I just felt like one of a number."
Giuliano Maiorana
Plucked from non-league obscurity with 10th-tier Histon in 1988, teenage winger Maiorana was thrust straight into Manchester United's first team. Despite a dazzling performance against soon-to-be champions Arsenal, the skilful left-footer felt ostracised by Sir Alex Ferguson and was banished to the reserves before a serious knee injury effectively ended his top-level career.
In this extract from The Next Big Thing, Maiorana details the harsh treatment Ferguson subjected him to.
"Once, when we beat Leicester [reserves] 4-1 – I'd scored one, set one up and hit the post – [Leicester manager] David Pleat gave me a pat on the back after the game: 'Fucking superb tonight, son. Brilliant.' I walked into the changing room and everyone was saying the same. Ferguson walked in: 'Well done, boys. Everyone can have the day off tomorrow, except you, Maiorana. You're going to come in and run your fucking bollocks off.' [Reserve-team manager] Brian Whitehouse looked at Ferguson and just turned around; he was gutted. Darren Ferguson had his head in his hands.
"And other things happened, at dos and events. I was wearing an £800 suit, which I'd got cheap from the shop I used to work at, and a pair of £140 shoes, which I'd got cheap as well. I had a waistcoat on, a shirt. I was stood talking to somebody when Ferguson walked past and said, 'Look at the state of you. You've always got to be fucking different.' I said to Darren, 'What the fuck is up with your dad?' And there was a YTS [Youth Training Scheme] player sat there with a blazer on, with a polo shirt and no tie, but he didn't say anything to him.
"How can they treat youngsters like that? If you don't like somebody, be a gentleman about it: shake his hand and say, 'Sorry, we don't want you here.' Don't do what they did to me. It's morally wrong."
Adam Morgan
When rising through the ranks at Liverpool as a prolific goalscorer likened to Robbie Fowler, Morgan had always dreamed of representing his beloved Reds.
However, when he reached the first-team environment, he found himself in awe of his new colleagues who'd been his heroes. Here, he details his struggle with realising his dream of playing alongside Steven Gerrard & Co.
"I found it easy going up [to train with the first team] when there was just a few of them, but when I went full-time, I'd be nervous every single day. 
"These were my heroes. If I was at Everton I probably wouldn't have been as nervous – they'd just be players. But these were my heroes I was going in to work with. 
"I look back now and think, 'Should I have gone in and just thought, "Fuck this, I deserve to be here"?' I'd be like, 'That's Steven Gerrard!' I love him. But I don't love, like, Ashley Williams at Everton. I would have thought, 'Fuck you, I'll get the ball before you.'
"I never would have gone and smashed Steven Gerrard in a tackle. He would have nailed me first, mind. But I would just be thinking, 'Whoa, hold off.' And you shouldn't be in that mindset. 
"I was in awe, massively in awe. I've seen these players; I just want to do what they've done. I should have been like Gerrard when he said to Paul Ince, 'I'm going to take your place.' He just went in like a little Scouser and said that, but he meant it. 
"For me, I never felt fully like I belonged there. That wasn't because people didn't make me feel welcome; everyone always made me feel welcome. It's just that, when you're training with them and they're calling you by your name... I've loved [Gerrard] since I was this big, and he knows me. It's just like you're one of the lads." 
You can buy a copy of The Next Big Thing here
While you're here, why not take advantage of our brilliant subscribers' offer? Get 5 issues of the world's greatest football magazine for £5 – the game's greatest stories and finest journalism direct to your door for less than a pint in London. Cheers!
NOW READ…
ANALYSIS How Johan Cruyff's legacy could form the model for the new top-heavy Arsenal
LIST 6 successful managerial stints that started with defeats
GUIDE Premier League live stream 2019/20: how to watch every game from anywhere in the world
Quizzes, features and footballing fun
Get the best features, fun and footballing frolics straight to your inbox every week.
Thank you for signing up to Four Four Two. You will receive a verification email shortly.
There was a problem. Please refresh the page and try again.