"The goal is to win the next game," Amor said.
"Game-to-game, to work and to prepare for this game and no more. We won't think now about April.
"The same as we did when we were not doing so well, we went game-by-game and step-by-step."
It was almost twelve months since the last time the ball hit the back of the net courtesy of Bruce Djite, but the striker found the net twice to inspire his side onwards.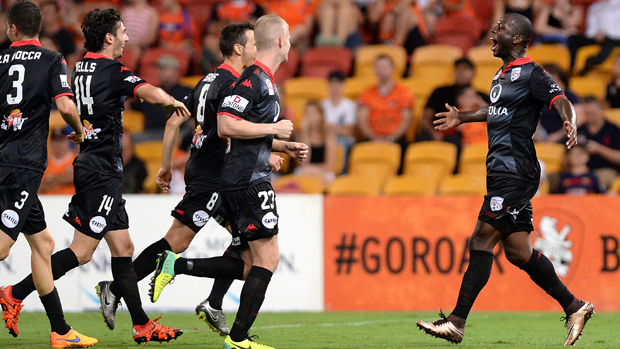 While Amor was pleased with his striker, he still believed that the whole side deserved praise for their persistence.
"The result is the work of the team, of the players, that's the reason," Amor said.
"Even in the worst moments they never give up. In the bad moments, when the results were not coming, they kept working with the same attitude and intensity.
"They deserve to live what we live today."