Premier League agent payments hit new high
The Premier League has revealed its clubs spent a record combined total of almost £97million on agents fees from October 2012 to September 2013.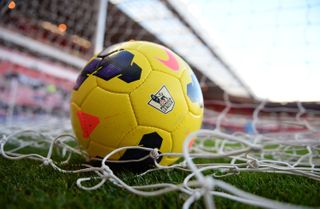 Chelsea were responsible for the biggest outlay, with significant activity following the return of manager Jose Mourinho taking their spend to a whopping £13,721,721.
Manchester City, Tottenham and Liverpool were the other major spenders, while Crystal Palace, who paid £869,531, are the only top-flight team to have spent less than £1m over the 12-month period.
The total spend of £96.67m represents a new high and an increase of almost £20m on last year's corresponding figure.
Southampton, the surprise package of the season to date, were among the lowest spenders, paying just £2,184,412 to agents.
Premier League leaders Arsenal and reigning champions Manchester United posted relatively modest outgoings of £5,485,961 and £4,317,690 having made limited additions in the recent transfer window.
Total money spent on agents by Premier League clubs between October 1 2012 and September 30 2013:
Arsenal: £5,485,961
Aston Villa: £3,358,628
Cardiff City: £2,225,582
Chelsea: £13,721,721
Crystal Palace: £869,531
Everton: £3,225,159
Fulham: £3,790,115
Hull City: £1,825,718
Liverpool: £9,400,973
Manchester City: £11,179,817
Manchester United: £4,317,690
Newcastle United: £7,294,018
Norwich City: £2,308,987
Southampton: £2,184,412
Stoke City: £3,191,808
Sunderland: £4,640,227
Swansea City: £1,484,878
Tottenham: £9,787,676
West Brom: £2,211,054
West Ham: £4,169,134
TOTAL: £96,673,089