Revealed! If every Premier League club was a Simpsons character
Don't roll your eyes: you gobbled up our Game of Thrones special. Anyway... as a new season of The Simpsons starts in the US, we see how each Prem club has a nailed-on cartoon counterpart. Ay caramba!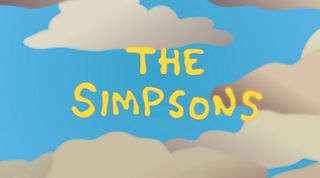 Frankly, we didn't realise they were still cranking out this past-its-prime 1990s TV staple... but enough about the Premier League. We're here to talk about The Simpsons.
Superficially, the long-running show has little to do with the beautiful game, aside from this terrifyingly accurate "soccer" deconstruction.
Yet the Premier League and The Simpsons genuinely are linked. These '90s phenomenons became must-see hits which saved the ailing Sky TV platform. So we've got that to, erm, thank them for.
However, we've only just realised how they're both also based on the exact same formula for success. How else can the below be explained?
Arsenal: Seymour Skinner
A principal (no pun intended) character in the series, who's always willing to give the kids a chance and can display outstanding moments of athletic brilliance. Yet they also cut an uptight, frustrated figure: having to fend off a school of mouthy critics, while unable to break free from a grey pompadoured matriarch who loves them, but has been bossing them around for far too long.
Bournemouth: Martin Prince
Behold! These fresh-faced, plucky newcomers get top marks for keeping their nose clean and playing by the rules. Sure, they're constantly in danger of getting their trunks yoinked down by some of the older or physically stronger operators around, but these teacher's pets are still smarter than many of their classmates.
Brighton: Ned Flanders
For so long peeping over the fence into the neighbour's yard, Brighton have finally arrived at the Prem garden party. Left-leaning with a sunny disposition, most find them easy to get along with – although their squeaky clean reputation can rub some people up the wrong way. Look surprisingly great with their shirts off (probably).
Burnley: Groundskeeper Willie
Ach! Ginger-powered elbow-greasers have grown in importance, but can still be heard chuntering about the lack of respect their hard work earns. Proud of their record on their beloved home Turf – they would definitely be our choice to wrestle a wolf into submission if one Premier League club were required to do so.
Chelsea: Mr Burns
Eye-wateringly rich, feared, diabolical, successful – outsiders view them as the bad guys of the show. Yet if they are villains, they're massively enjoyable in the role. Prone to ruthlessly yelling "You're fired!" at some high-level employee (then occasionally re-hiring them on a whim). Overall rating: excellent.
Crystal Palace: Lionel Hutz
Entertaining guest character with a cult following who drift in and out of seasons, yet make an impression when they're around. Unfortunately, it isn't always a positive one. Frankly, there's a strong whiff of incompetence around these erratic operators. Caught publicly with their pants down on more than one occasion.
Everton: Grandpa Simpson
They definitely remember when they were successful in the olden days – and aren't shy of rambling on about it (which was the style at the time). A bit toothless in the Premier League era, but also an ever-present and reassuringly historic fixture in this brave new world. Father to a certain Homer Simpson, but these relatives have their run-ins...
Huddersfield: Uter
German-influenced newcomers to the Prem school are excited to be here, sit next to you and share their strange foodstuffs (from JoyJoy mit iodine to Yorkshire Pudding wraps). Outwardly not very impressive – and there's always a chance they could be sent packing from where they came – but these these gutsy newcomers may yet stick around.
Leicester: Barney Gumble
Generally lurch around from one disaster to another in haphazard fashion. But out of nowhere, they're capable of crafting a dazzling, one-off success (be that Premier League title or becoming a global barbershop sensation). Largely returned to bumbling around since – but an unlikely spark of genius lies within these mercurial oafs.
Liverpool: Homer Simpson
Popular, world-famous, arguably even the lead character – but the main story arc here is of a frustrated everyman who often seems to have exactly what he wants just within grasp, only to comically let it slip away. D'oh! Eternally loved by many despite their questionable decision-making, will their humongous appetite (for success) ever be sated?
Manchester City: Kent Brockman
A series regular, if not quite a major figure, until a sudden influx of cash changed everything. They're now situated in a flashy new gaff with plenty of dough and lots of exciting toys to play with – yet we get the feeling this is someone not entirely at ease with their newfound wealth. Still, these Silva-haired smoothies always make for slick viewing on the box.
Manchester United: Bart Simpson
Breakout star of the early seasons, worldwide fame greeted these red-shirted devils who appear on every type of hooky merchandise, from Thailand to Timbuktu. While their success is unquestionable – some says the series wouldn't even have taken off without their popularity – many now find their ubiquity grating. For which their reply is: eat my shorts (and shirts) sales.
Newcastle: Bumblebee Man
Ay, ay, ay! Mike Ashley no es bueno! These striped entertainers are a hugely popular TV fixture who always draw a massive audience. Yet an undeniable element of slapstick self-destruction always seems to lurk just around the corner. Generally get booted up the backside at least once or twice a season.
Southampton: Marge Simpson
Sensible, thrifty, easy on the eye – there's a lot to like about this balanced moderator in a crazy world. Unfortunately, their patience is always being exploited by one of the hefty chancers around them. In particular, these saintly individuals consistently seem to be bailing out one Homer J Liverpool (albeit they appear close to the end of their tether with that one).
Stoke: Nelson Muntz
Oof. Traditionally, these are the local bruisers nobody wants to encounter on the school playing fields, as they take delight in giving a wedgie to more established names. Yet a lot of storylines seem to revolve around them being reformed or refined and – while we're never convinced it'll stick – it's left them a bit confused as to exactly what their role is. Best get back to bullying, pronto.
Swansea: Lisa Simpson
An outsider who stands out for brains, finesse and Liberty in a world of boorish headline-hoggers. Unfortunately, in a colourful world that's all about who shouts loudest, being small but smart doesn't add up to an awful lot when it comes to widespread success.
Tottenham: Milhouse van Houten
"Lads, it's Milhouse," to adapt the three-word team-talk given by Alex Ferguson. Yep, these blue-trimmed poindexters were once easily roughed up and beaten. But in recent years, everything is coming up Milhouse! Still have a faint air of likeable weiners rather than winners, but the ingredients are there for future success. Probably.
Watford: Duffman
Almost offensively yellow and muscular operation, often not seen for whole seasons at a time, but impossible to miss when they're around. In truth, many of the lifestyle decisions going on make us think that there's some heavy inebriation going on behind the scenes – but there seems to be a swell of optimism around right now. Oh yeah!
West Brom: Apu Nahasapeemapetilon
Humble hard-workers who always put in a serious shift – even if very few can be bothered to say their full name. There's more glamorous characters around, but few display greater endurance (and, whisper it, intelligence). At times they yearn for a more exciting life, but life at The Pull-Is-Mart is a safe existence in an unstable world.
West Ham: Krusty the Clown
We're not saying this lot travel around on a bus with square wheels, get pied in the face regularly, shoot balls out of a cannon (at Andy Carroll) or have a past history of appalling business decisions. Honest. What we are saying is that if anyone is dedicated to putting comedy and entertainment first, then it's these colourful rogues – although anyone who watches them regularly could be forgiven for assuming a secret disdain for their own fanbase.
Quizzes, features and footballing fun
Get the best features, fun and footballing frolics straight to your inbox every week.
Thank you for signing up to Four Four Two. You will receive a verification email shortly.
There was a problem. Please refresh the page and try again.