Quiz! Can you name the 50 most expensive footballers of all time based on accumulated transfer fees?
By Alex Reid
From the one-move record-breakers to the multiple big-club movers, more money has been spent on these 50 players than any others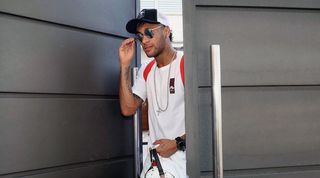 Note: Original data taken from out friends at Transfermarkt.com, although rounded to the nearest million. After all, what's a few hundred thousand pounds between friends?
It was certainly small potatoes when it came to buying these players. Each one has moved for over £70m in their career, making them the 50 most expensive players of all time. Not that that necessarily makes them the best, of course.
Plenty have just moved a lot in their careers. For example, when David Platt retired in 1998 he was the second-most expensive player in history based on accumulated fees (over £22m), mainly thanks to his playing for three Serie A clubs across four seasons.
Platty no longer cracks this list in 2019, but you have 10 minutes to name who does does. Each player's total fees and nationality/position are below. Let us know your score @FourFourTwo – and please challenge some friends while you're at it. Good luck!
THEN READ... Liverpool's last title win: How Kenny Dalglish led a grief-stricken club to glory in 1989/90
More time-killing quizzes on FourFourTwo.com
Quizzes, features and footballing fun
Get the best features, fun and footballing frolics straight to your inbox every week.
Thank you for signing up to Four Four Two. You will receive a verification email shortly.
There was a problem. Please refresh the page and try again.