Quiz! How many of the 54 players to score multiple Premier League hat-tricks can you name?
By Alex Reid
It's the Prem's hat-trick kings – from the all-time leader on 11 to the player rapidly catching him on eight...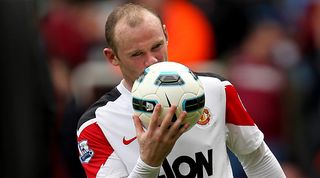 Taking home the match ball, as you soak in the applause from your adoring supporters and/or rival fans that have been browbeaten into submission. The hat-trick is the high watermark that goalscorers have been dreaming about as they wake up on matchday.
It's no easy feat (despite how simple a certain Tottenham striker started making it look at the end of last year), so full marks to these players who didn't turn the trick once – they did it twice or more.
This is a full list of every player to score multiple hat-tricks in England's top flight in the post-1992, Premier League era.
Their total treble counts are below – plus every club they've scored a hat-trick for in the Premier League (though not necessarily every club they've played for). Let us know how you get on @FourFourTwo – and please challenge a trio of pals as well to see if they can match your score. Ta!
(Note: Adblockers can stop you seeing our quizzes – please turn them off. Thanks)
*Still active and playing in the Premier League
Quizzes, features and footballing fun
Get the best features, fun and footballing frolics straight to your inbox every week.
Thank you for signing up to Four Four Two. You will receive a verification email shortly.
There was a problem. Please refresh the page and try again.